2nd Annual Perrill Employee Appreciation Picnic
October 7, 2016
Throughout the Twin Cities, Perrill is known for designing and building incredible websites that convert at impressive rates. What's much less known is how much fun we have when we aren't designing, developing, and marketing. 
Last week the Perrill team took a brief break from the internet to kick off our shoes (literally for many of us) and welcome the beautiful Minneapolis fall weather. We gathered in a nearby park for food, fun, and general camaraderie.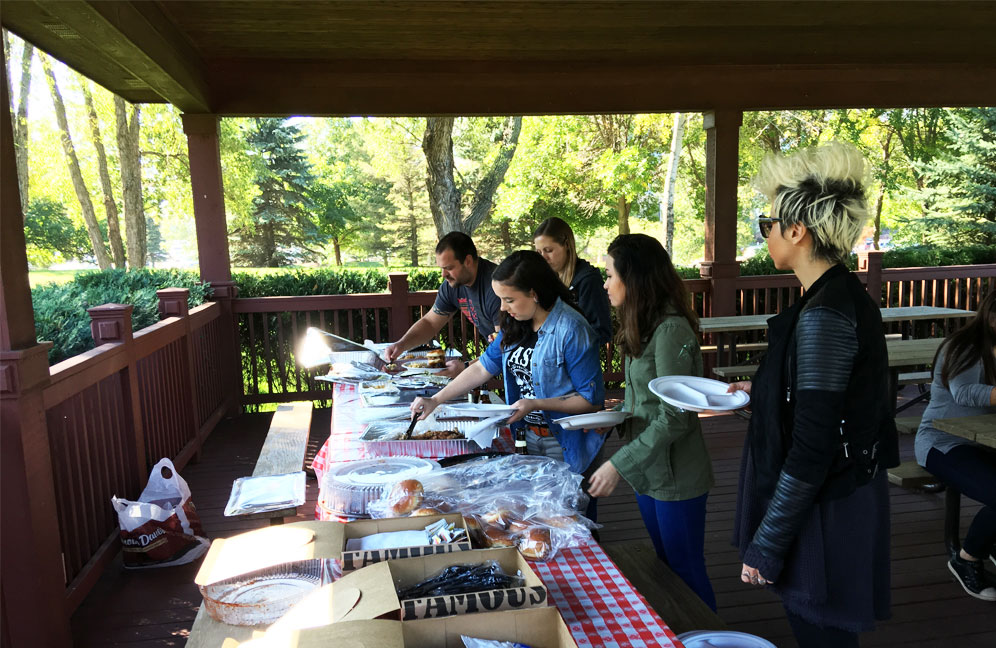 After enjoying an impressive spread from Famous Dave's Bar-B-Que, the Perrill team took to the sand for a highly competitive volleyball match. There wasn't a cloud in the sky, which created some challenges finding the ball in the blinding sun. Not surprisingly, the winning team almost always had the sun at their backs.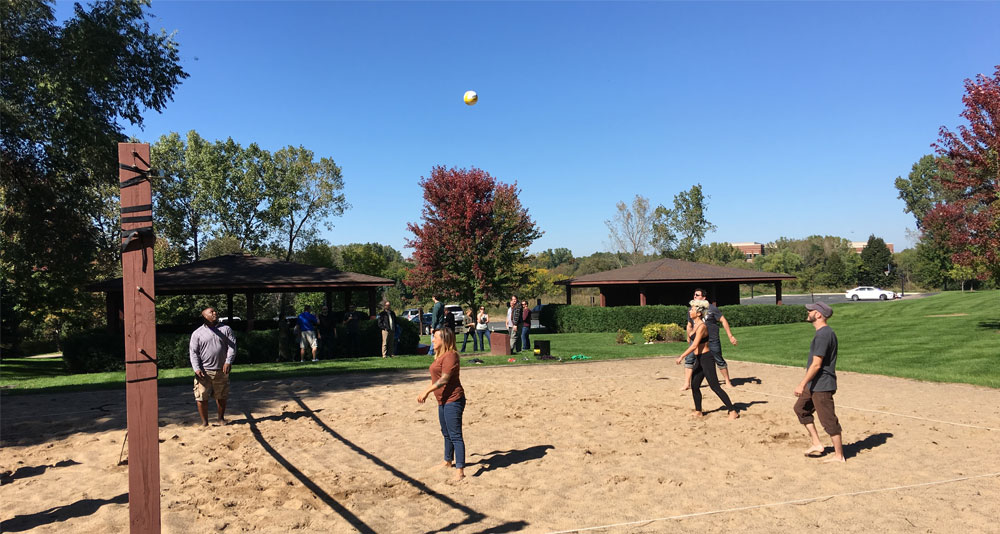 The afternoon wasn't without drama. During a particularly aggressive volley, one of our developers had his wedding ring fly off and get lodged deep in the sand. Every member of the Perrill team chipped in the search, and after turning over nearly every grain of sand, the ring was found.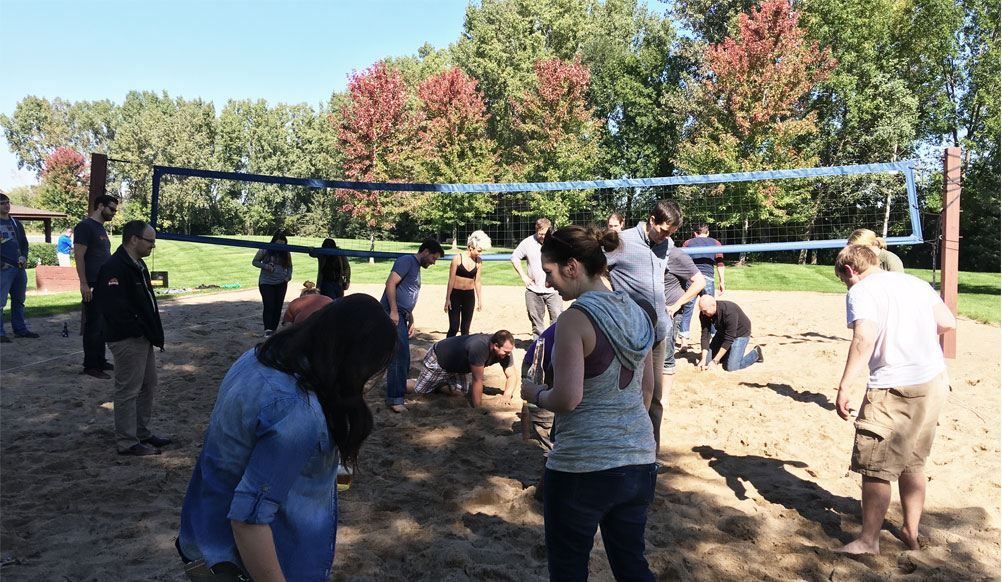 With all jewelry safely secured, the volleyball and fun continued all afternoon. Unfortunately, there was no video camera to capture the many dives, digs, spikes, and other fantastic plays that would have made for quite the highlight reel. Although all involved put everything they had into the games, in the end it wasn't about who won. What mattered most was the fun (and the fact that we got out of the office for one of the nicest days of the year).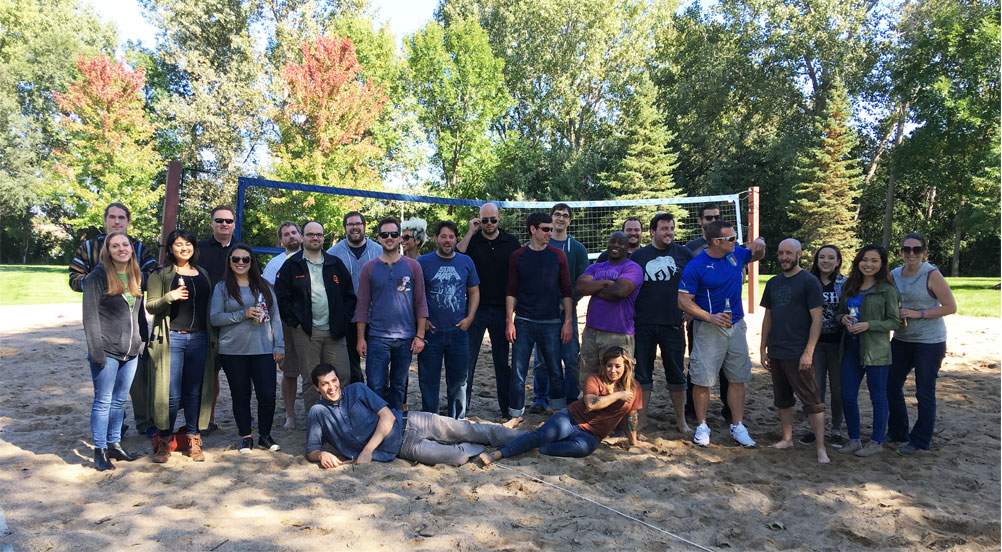 As we start to prepare for the colder weather, we've retreated back to the office where we continue to design, develop, and market award-winning websites.