2nd Annual Pumpkin Carving Contest: Emojis, Star Wars, and More
November 4, 2015
What happens when a group of designers, developers, and marketers arm themselves with pumpkins, carving utensils, and an artograph? Some pretty amazing jack-o-lanterns, that's what.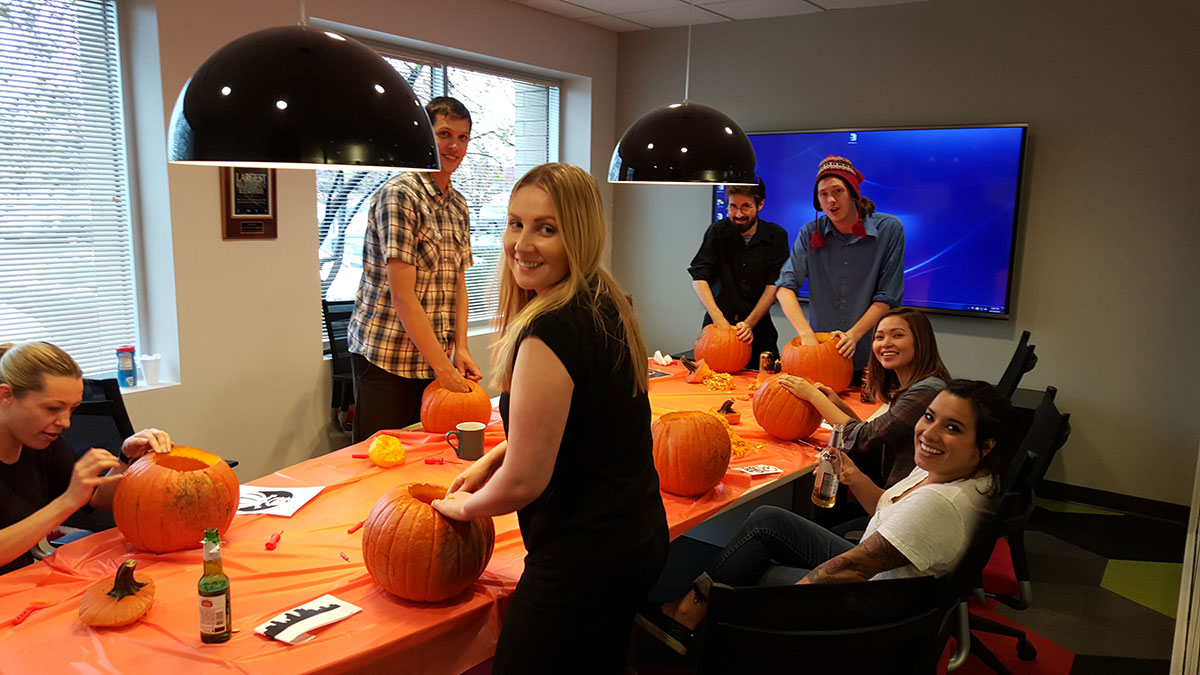 On October 29th, the Perrill team took a brief respite from the internet and translated our creative skills into the world of pumpkin carving.
There was no shortage of creativity on display, but the designs were probably about what you'd expect from a group of internet and tech geeks. Highlights included Darth Vader, Legend of Zelda, Trogdor, a Pile of Poo emoji, and many more.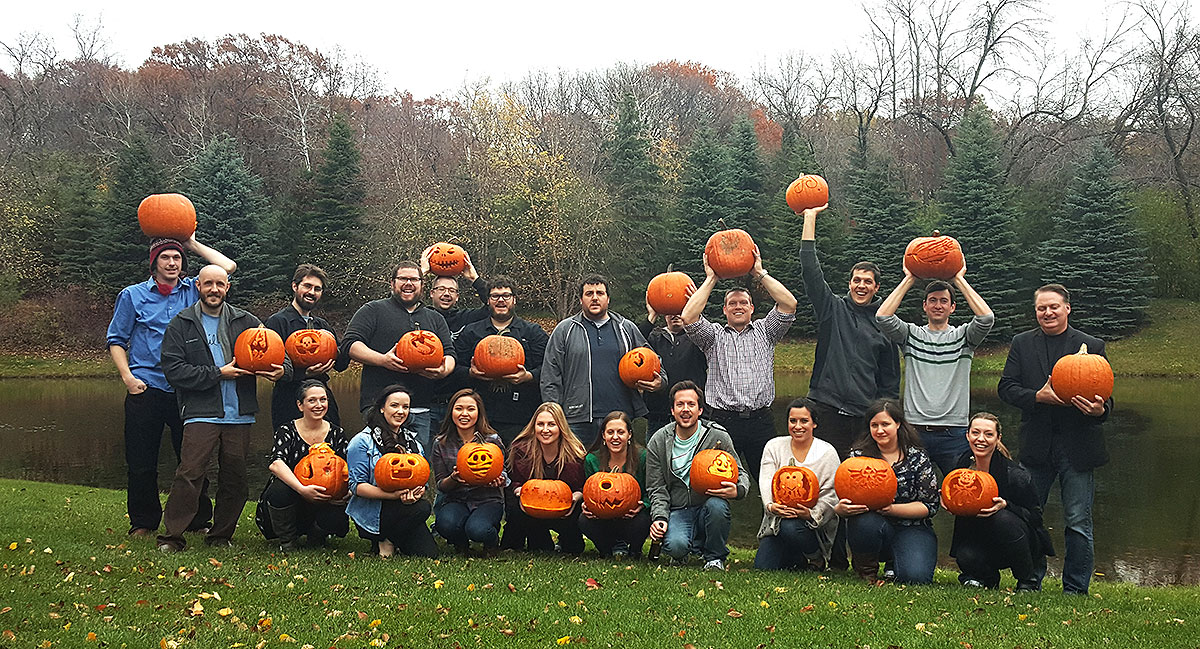 Just like we do with our websites, we took our pumpkins pretty seriously—especially with a mysterious grand prize on the line. After hours of beer, camaraderie, pumpkin guts, and hand cramps, we were ready to cast our votes.
Although we're a bunch of "mature" professionals, the event clearly brought out our inner child. In a landslide victory, Marshall's Pile of Poo Emoji stood in the winner's circle. And no one from the marketing department even complained about the unfair advantage the designers inherently had.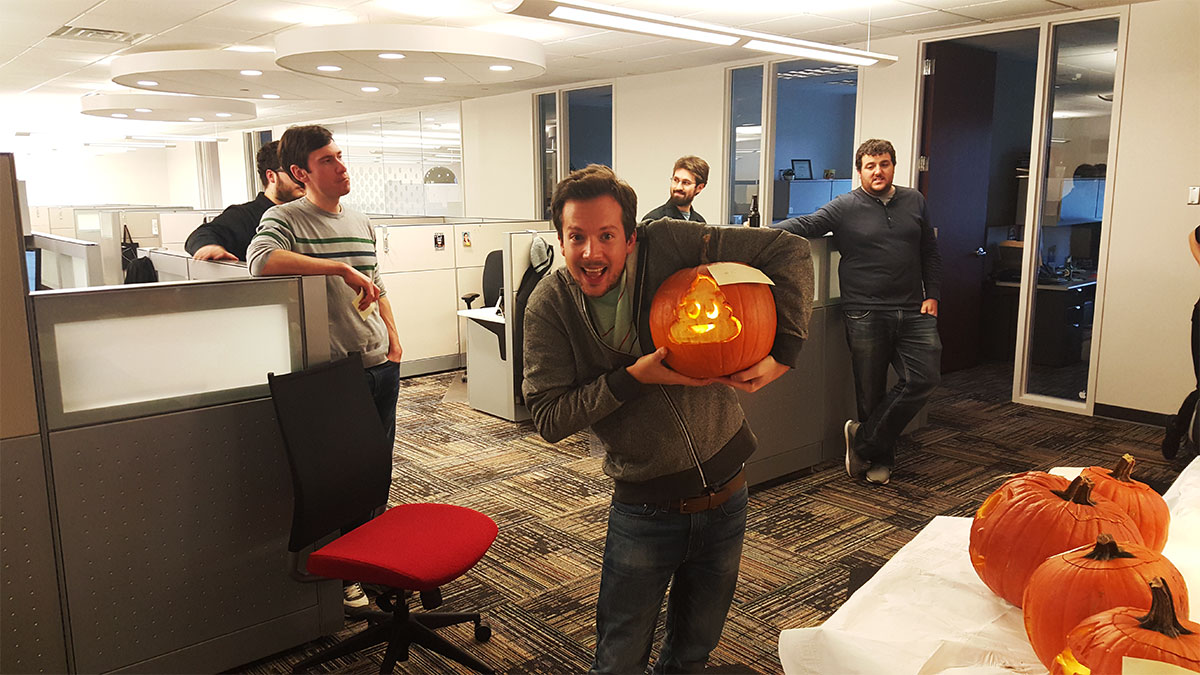 In the end, we were all winners. Okay, that's not true at all. But we all had a great time. We also learned a valuable lesson after last year's rotten-pumpkin debacle—don't leave a bunch of carved pumpkins locked in a conference room during an unseasonably warm weekend.
The pumpkins have made their way out of the office—some to our homes, others to the dumpster. The only thing left is to start planning next year's designs. Or get back to designing, developing, and marketing great websites. 
It's a good thing our websites last longer than our pumpkins.