Create a Facebook Page: Infographic
May 24, 2012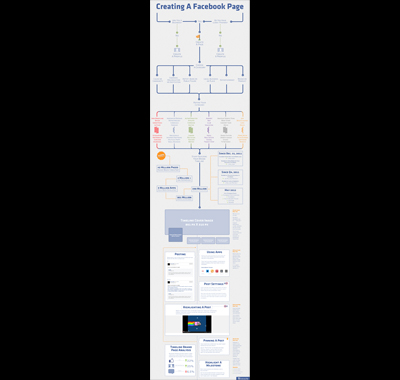 Over the past few weeks I have been working on a Facebook infographic that shows the process of creating a Facebook page. Throughout the infographic I scattered facts about Facebook and some tips I've learned while managing pages for our clients.
Hopefully, this infographic will help you understand the basics of building a Facebook page and teach you something you didn't know.
If you would like to make suggestions or critiques please leave comments. Maybe in the future there will be enough changes to make a version 2.0 of this.
You can view this image full size, download a full PDF or a printer friendly PDF to pass around.