Perrill Employees Stand Above the Competition…Literally
March 21, 2016
At Perrill, employee comfort and well-being is a big deal. We take a lot of pride in our workspace, and we value individual needs and productivity. While we frequently collaborate, we also know that dedicated private work areas are the most productive. That's one big reason we don't shove twelve employees at a single table with barely enough elbowroom to move a mouse or pick up a phone.
As great as the working conditions have been at Perrill, now they're even better. With the introduction of adjustable-height desks, employees can now sit or stand as needed during the work day.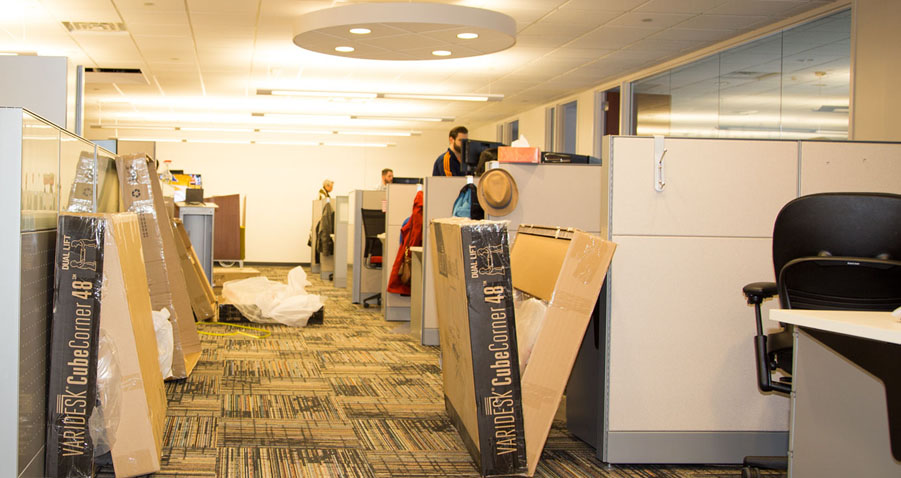 On Friday, March 18th, a truckload of Varidesks arrived at the Perrill offices. Eager employees tore into boxes like children on Christmas morning and quickly rearranged their desks so they could have the freedom of mobility.
When Perrill's president and owner Jay Perrill extended the offer for the new desks, over half the team jumped at the chance.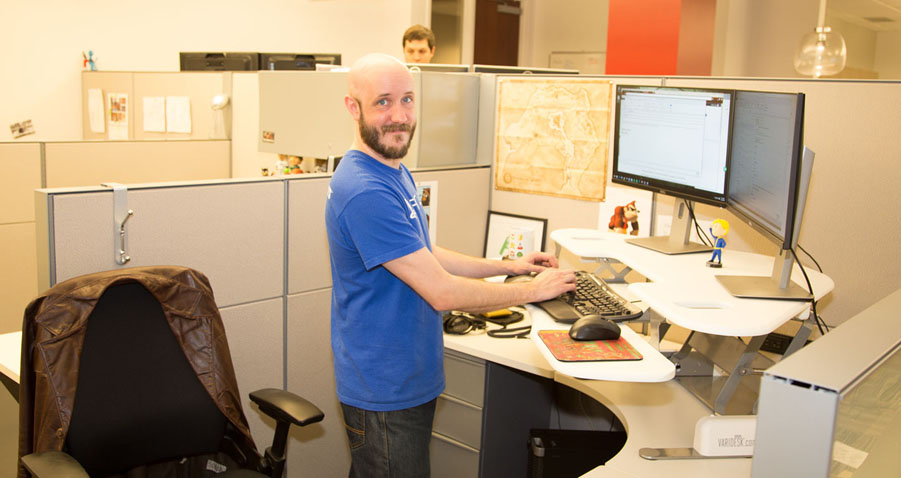 Of course, no one is forced to stand (or sit) at any particular moment of the day. There won't be any bells going off to indicate mandatory standing time.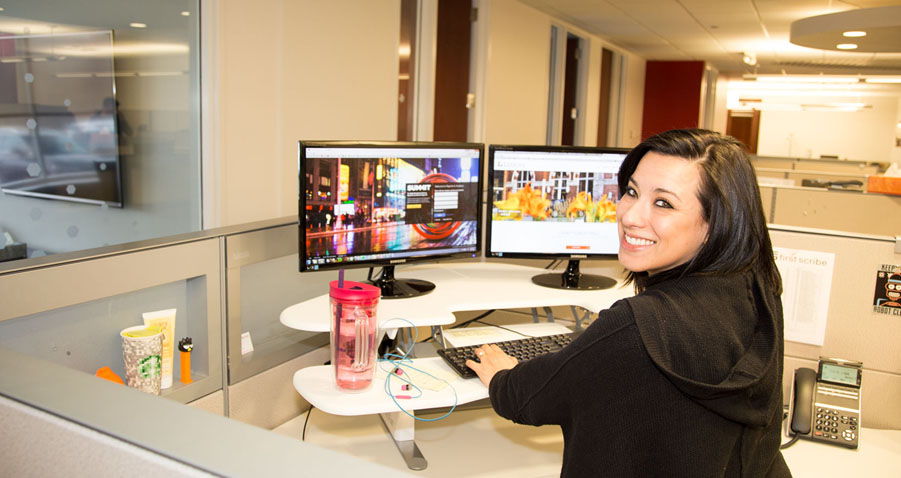 We've always enjoyed comfortable and private workspaces, but now we're healthier and more productive than ever. When that inevitable mid-week slump threatens to kick in, we can grab some creative juice and get on our feet so we can continue to design, develop, and market terrific websites.
We've been helping businesses thrive online for over twenty years, and we want to make sure each team member continues to thrive in the office.