Perrill Heads to the Ballpark
September 5, 2017
No Minnesota summer is complete without a trip to the ballpark to cheer on the Twins. The Perrill team took a break from building websites and brought the hometown team good luck on our first trip to Target Field.
It was a beautiful day at the ballpark with plenty of Minneapolis sunshine and temps in the low 70s. With fantastic seats behind home plate, we enjoyed the game in style thanks to our brilliant social committee.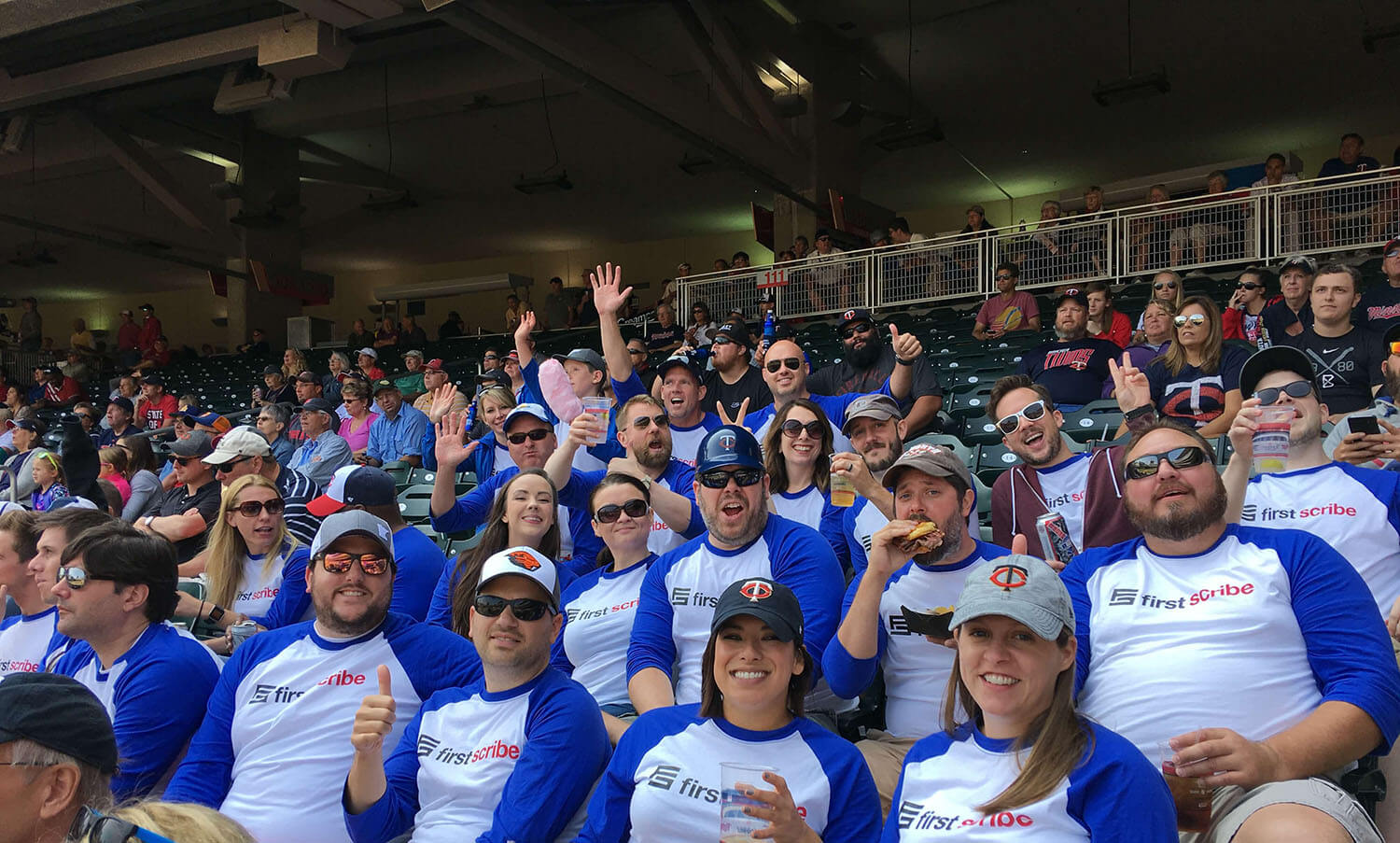 The game was the perfect opportunity to debut our Perrill shirts, complete with some new colors and our new tagline, thrive online™ (more on that coming in 2018).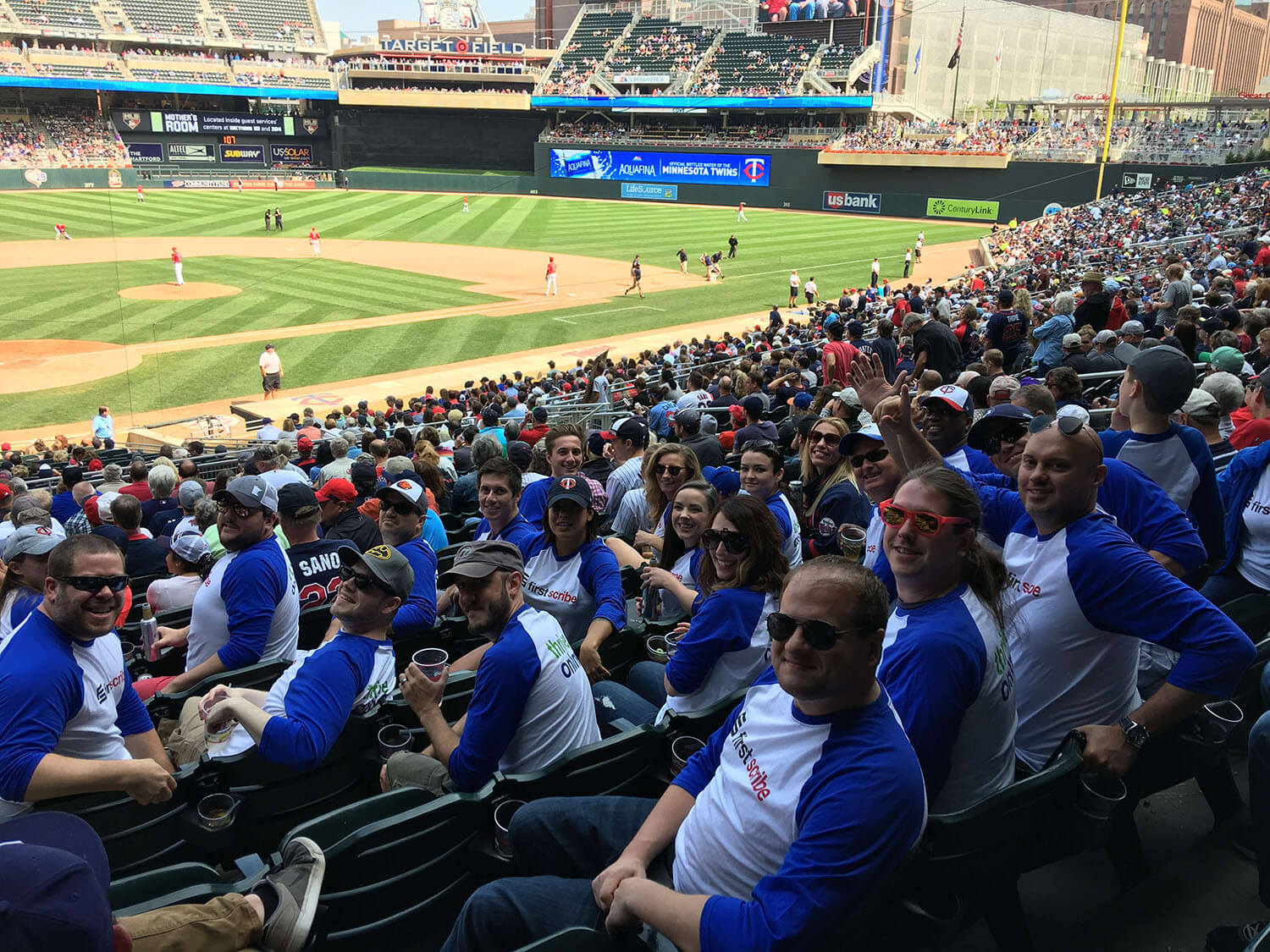 The event was a smashing success complete with great baseball, food, drinks, and the type of bonding you can't always get in the office. 
The game ended in dramatic fashion as the Twins scored two runs in the 9th to secure the come-from-behind victory. We're pretty sure they wouldn't have pulled it off without our support. We seem to have a knack for helping teams thrive.