Perrill Preps for Super Bowl
February 5, 2016
It's the biggest sporting event and most anticipated TV spectacle of the year, and the Perrill team is ready for the action.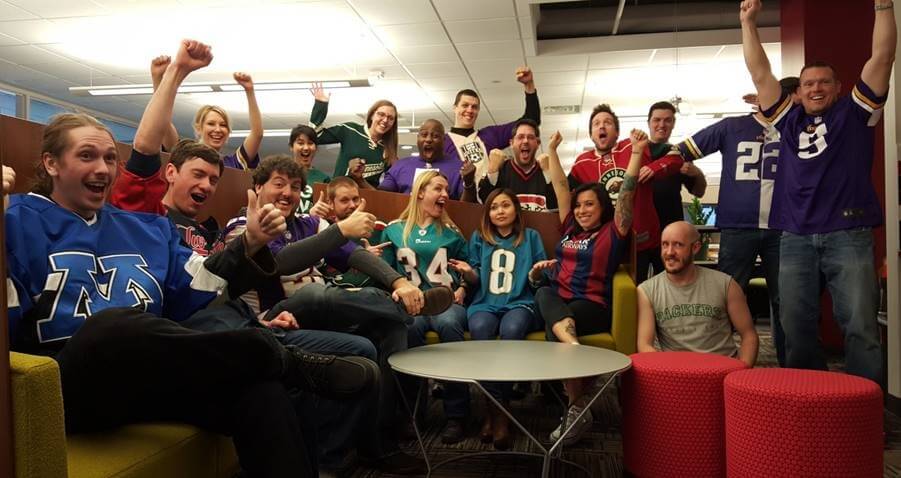 With all the hype for what could be one of the best Super Bowl matchups ever, we had to do something to show our excitement. So we donned our favorite jerseys and showed our support for our teams even if they didn't make it to the big game. There's always next year, right? 
Aside from the jerseys, it was a pretty normal day at Perrill. Maybe we had a little extra energy as we designed, coded, and marketed websites. And maybe we were a little extra eager for the weekend to start. 
So who do we think is going to win the big game? While there wasn't a Panthers or Broncos jersey in sight, there were still some strong opinions in the office. We've been covering Bing Predicts all season, and some of us agree with the search engine's pick of a big Panther's victory. Others are adamant that Peyton Manning will end his career on Sunday with his second Super Bowl title. Still, there are others who have no idea who's playing this weekend. 
Now if we can just find a way to get the whole Perrill team to Super Bowl LII at the new Minnesota Vikings stadium in 2018.