Google Adds Sports Highlights to Search Results
May 14, 2014
Right in the heart of the NHL and NBA playoff seasons, Google has unleashed a new feature that puts game highlights front and center in the search results.
When you Google your favorite sports team, you're probably used to seeing their upcoming schedule, recent results, team roster, and more at the top of the search results (right under the ad, in this case).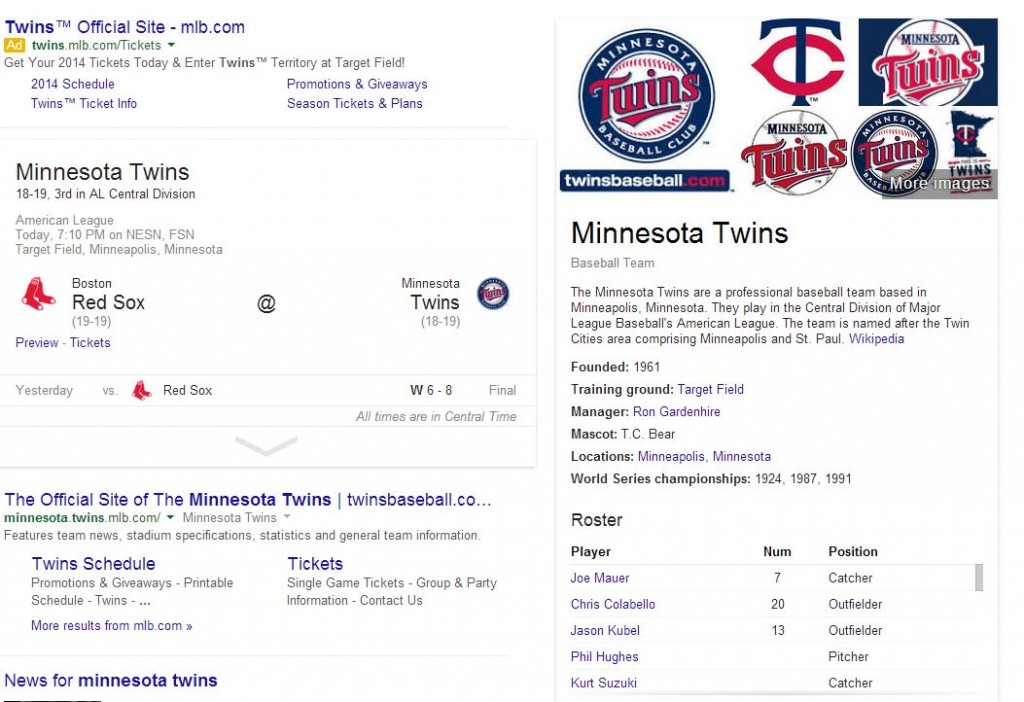 For the NHL and NBA playoffs, Google has enhanced the search experience by adding a highlight video clip right next to last night's score:

Unfortunately, this video clip is mostly filled with great saves by Chicago Blackhawks goaltender Corey Crawford. Still, the video gives fans an easy opportunity to relive the most exciting moments from the game without taking the time to search for the best video.
The highlight video opens in a lightbox and comes straight from Youtube (of course). Currently, Google is only featuring videos from the NHL and NBA video channels. At least for now, the video highlight clip is the same whether you are searching for the game's winner or loser.
Videos have been part of the search result experience for some time now. We've seen music videos and movie trailers top the search results for a while, and other videos are often sprinkled throughout the organic rankings.
It certainly makes sense for Google to roll this feature out during the playoffs, but it will be interesting to see where they take it next. At this point, it's probably safe to assume that Google will include baseball and football highlight videos when those playoffs come around. Whether or not they do it for regular games or other sports/levels remains to be seen (wouldn't it be nice to see a video clip of Chris Parmelee's walk-off homerun from last night?). For now, we can enjoy (or cringe at) the highlights from last night's hockey and basketball games right from the comfort of Google.