Is It a Doorway Page? An Infographic
March 24, 2015
Google recently announced an update on doorway pages, and it could have big implications for your site. In the official announcement about the so-called "doorway page algorithm," Google attempted to clear up exactly what constitutes a doorway page. Of course, their new examples and definitions serve mostly to add a lot of confusion and panic to the equation (What about my landing pages? And my location-specific pages? And my product pages?)
The goal of this update seems noble: to improve a user's search experience. And the line of reasoning makes sense here. If the search results are littered with a bunch of pages that are essentially serving up the same content, then the user is going to get a pretty lousy experience.
No one doubts Google's intentions here (other than the conspiracy theorists who think this is yet another way the search engine is trying to force everyone in the universe either to pay for Google ads or to be muscled out of the online business completely). However, there are serious questions about what exactly a doorway page is and how Google will handle these ranking adjustments.
At this point, we can't answer the latter part of the question, but we can address what a doorway page is. In simple terms, a doorway page is a spammy tactic to bring more people to your site through pages or domains that offer little-to-no value for the user (they're just a doorway to your site). Of course, that isn't exactly a clear definition. So here's an infographic that can help you determine if you're using doorway pages for your marketing campaign: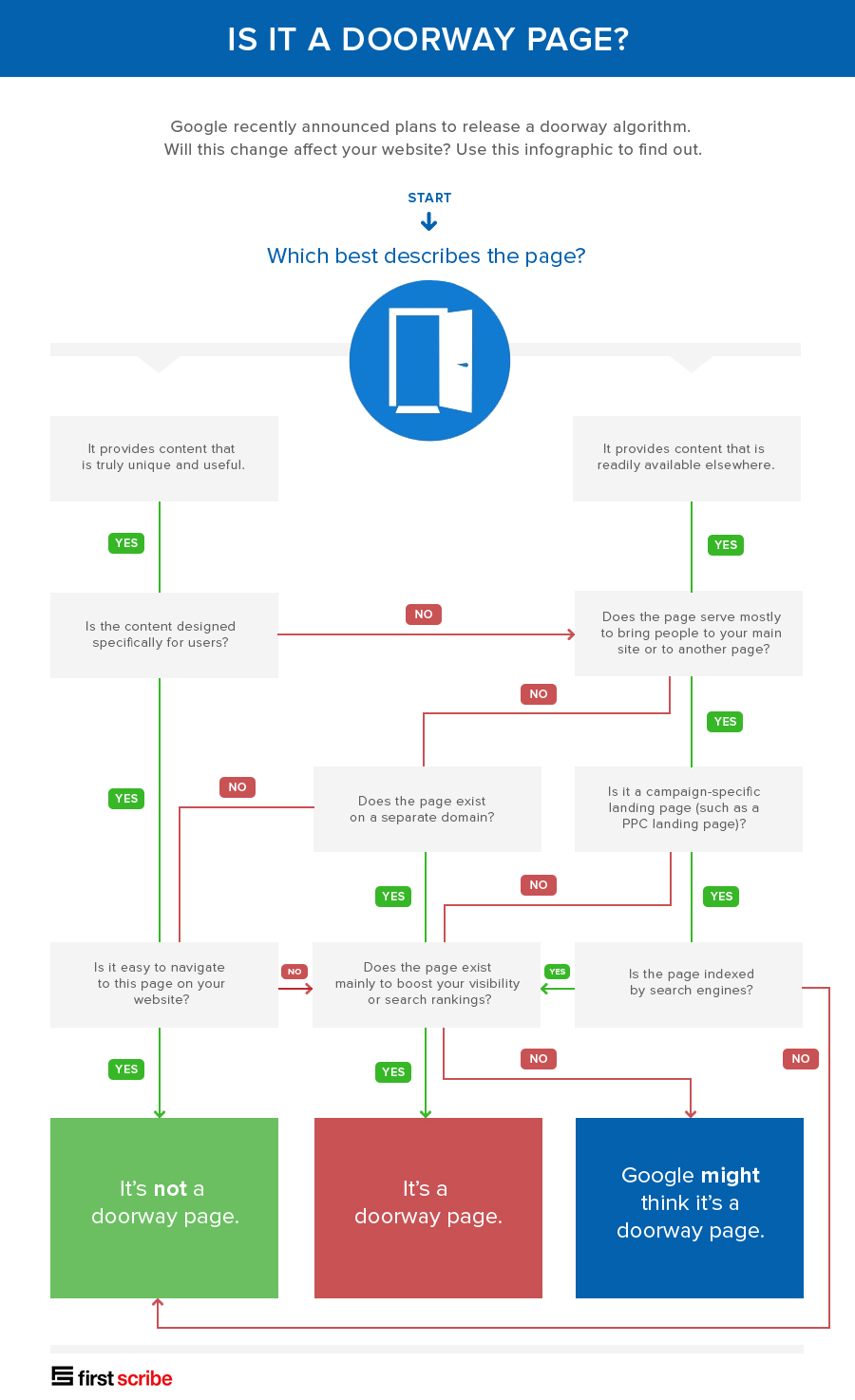 Once you've identified those doorway pages, go ahead and get rid of them. Moving forward, they're only going to hurt you.