Emkat
Emkat is a hardware integration company that provides mobile computing and barcode solutions for businesses in manufacturing, healthcare, retail, and more. Emkat's previous website – which Perrill had designed several years prior – was beginning to feel a bit dated and contrasted with a new brand direction the company wanted to convey. This was digging into Emkat's potential business, signaling a need for change. Emkat once again turned to the web experts at Perrill to transform the old site into an even more cutting-edge, high-performing asset.
Perrill began the project by defining a concise, user-friendly sitemap, followed by a brand messaging strategy that resonated closely with Emkat's target audience while clearly portraying its ability to deliver personalized solutions. The design and development processes placed mobile optimization as a key priority, putting Emkat's formerly non-responsive site squarely in the rearview. The brand new site featured Emkat's complete collection of products and solutions and made it painless and intuitive for customers to browse and request a quote at the click of a button. The experts at Emkat have been so delighted with the final result, they even suggested we add the project to our online portfolio. They didn't need to ask twice.
Emkat prides itself on being a top-tier leader in the mobile computing and barcode device industry. With the help of its new website, the image of a high-tech gamechanger is conveyed to everyone who interacts with the brand. See for yourself.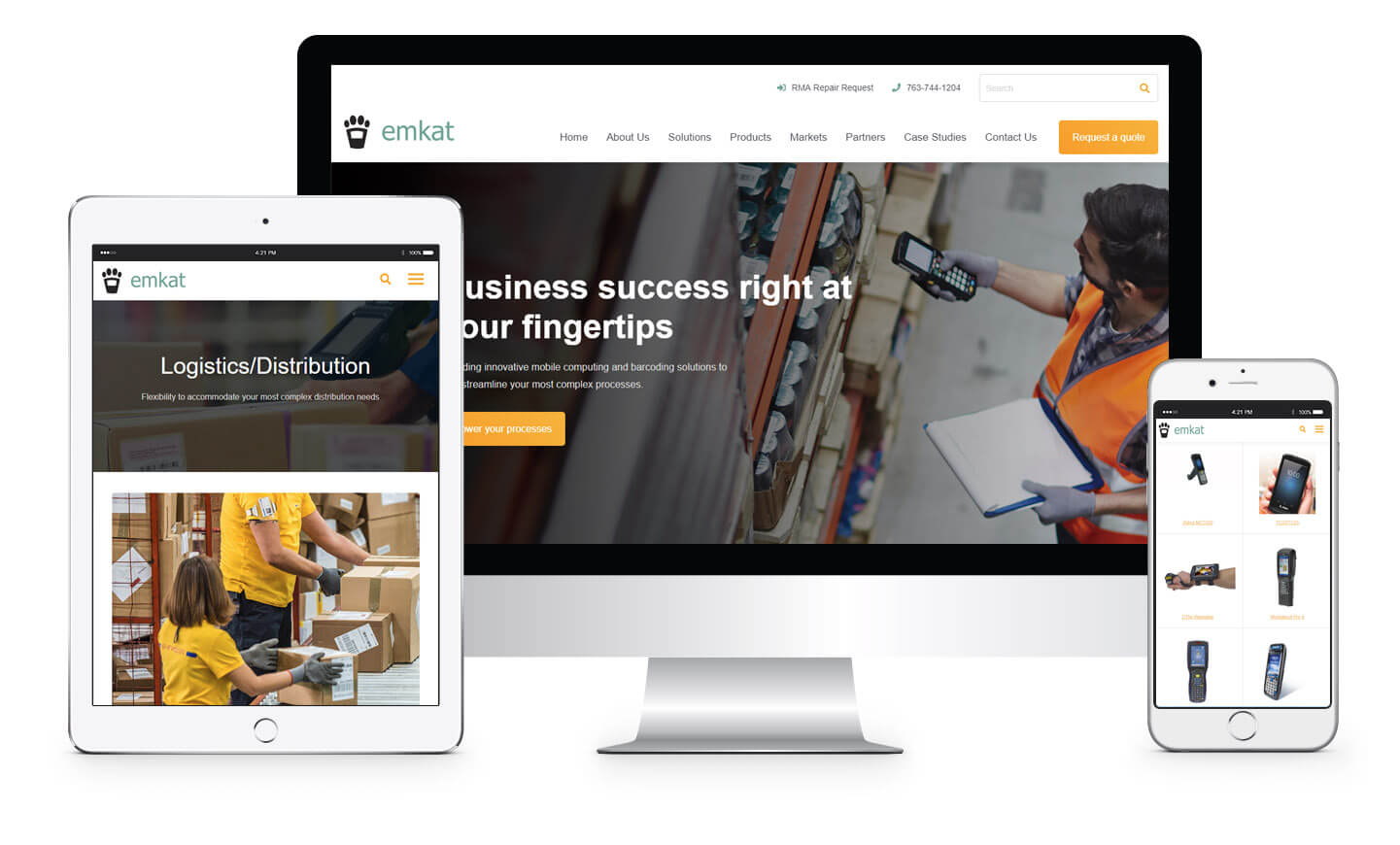 "
I wanted to let you know that everyone on your team has been awesome to work with. We are definitely excited about our new site. I think it may even be worthy of going onto your portfolio section.
"
CEO | Emkat