YAHOO! Is Now the Default Search Engine in Firefox; What This Means for Your Website
November 20, 2014
This week, Yahoo and Mozilla announced a five-year partnership that makes Yahoo the default search engine in Firefox. This partnership will begin to roll out in December and become the standard for all desktop and mobile Firefox users by the beginning of 2015.
In a statement from Yahoo CEO Marissa Mayer, the company emphasized its commitment to search: "Our teams worked closely with Mozilla to build a clean, modern, and immersive search experience…. The interactive and integrated experience also better leverages our world-class content and personalization technologies."
Will Yahoo Become More Popular?
Yahoo's partnership with Mozilla comes at the end of Google's three-year deal as the default search provider for the browser. According to the latest data from comScore, Yahoo is the third most popular search engine in the United States with a market share of about 10 percent. Microsoft comes in second with a 20 percent search share. At the top, of course, is Google with a 67 percent share of searches.
Google's dominance won't end because of the Yahoo-Mozilla deal, but it will likely take at least a little hit. Firefox currently has a 10.4 percent share of the U.S. browser market (across all devices), making it the fourth most popular browser behind Google Chrome, Internet Explorer, and Safari. It's safe to assume that some Firefox users will utilize the default search engine, just as they do now. This ultimately means more searches for Yahoo and fewer for Google. However, it's highly unlikely that we'll see Yahoo gain 10 percent of the search share. A much more reasonable estimate would be a 1 or 2 person gain.
Yahoo's revamped search may help keep those Firefox users from switching back to Google. The Yahoo search results are starting to look more and more like Google results. Here's a comparison of current Google and Yahoo SERPs: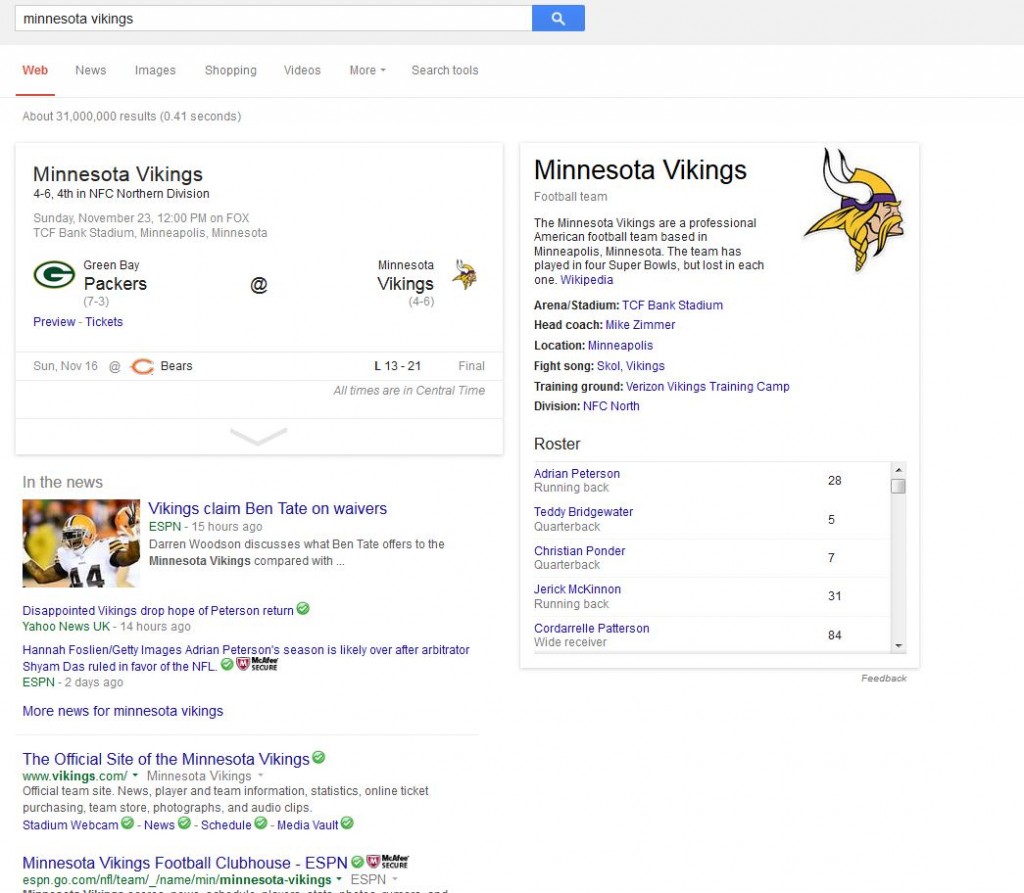 Can you tell which is which?
What Does This Mean for Your Marketing Efforts?
If you are like most website owners, your top concern when it comes to search is Google. Not many websites launch an SEO campaign that centers on Bing, Yahoo, Duck Duck Go, or Ask.com. Google's massive search share makes it the obvious choice. Still, the other search engines should never be ignored. Given that Yahoo is powered by Microsoft, ignoring this segment of searchers is akin to ignoring 30 percent of your potential customers. That's certainly not a good way to maximize your business.
One important step to take at this time is to analyze your website's traffic based on browsers. If you notice a high percentage of your users are coming from Firefox, then you can probably expect to see more traffic coming from Yahoo.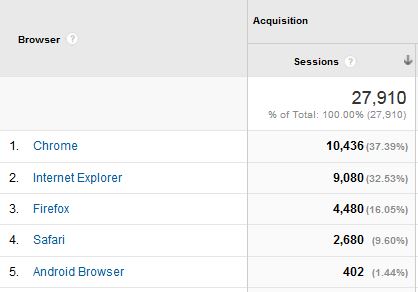 Luckily, there isn't much different you need to do to prepare for an increase in Yahoo searches. Here are a few steps you can take (if you aren't already):
Verify your website in Bing Webmaster Tools
Verify and optimize your business in Bing and Yahoo
Advertise using the Bing/Yahoo Network
More traffic from Yahoo shouldn't have much impact on your website, but it's definitely something you shouldn't ignore. If your current efforts have been geared 100 percent toward Google, then now would be a good time to diversify. After all, you should never invest all your marketing eggs in one basket.