A Day of Mystery, Team-Building, and Fun
July 24, 2018
Last Wednesday was a full-fledged day of team-building here at Perrill. We started by sending our team on a scavenger hunt followed by an architectural challenge and a classic game of Pictionary. Days like this help us become better communicators and collaborators and ultimately contribute to better websites for our clients. They're also a lot of fun and keep us more invigorated and excited about our day-to-day work. Here's a quick breakdown of how the day went down and how we've already been using its takeaways to work better together.
The Great Scavenger Hunt
The afternoon began with a scavenger hunt that sent teams of two and three (made up of both designers and developers) on an outdoor excursion fueled by mystery and intrigue. The first station involved a beanbag toss that required every member of each team to make one bag in as few attempts as possible.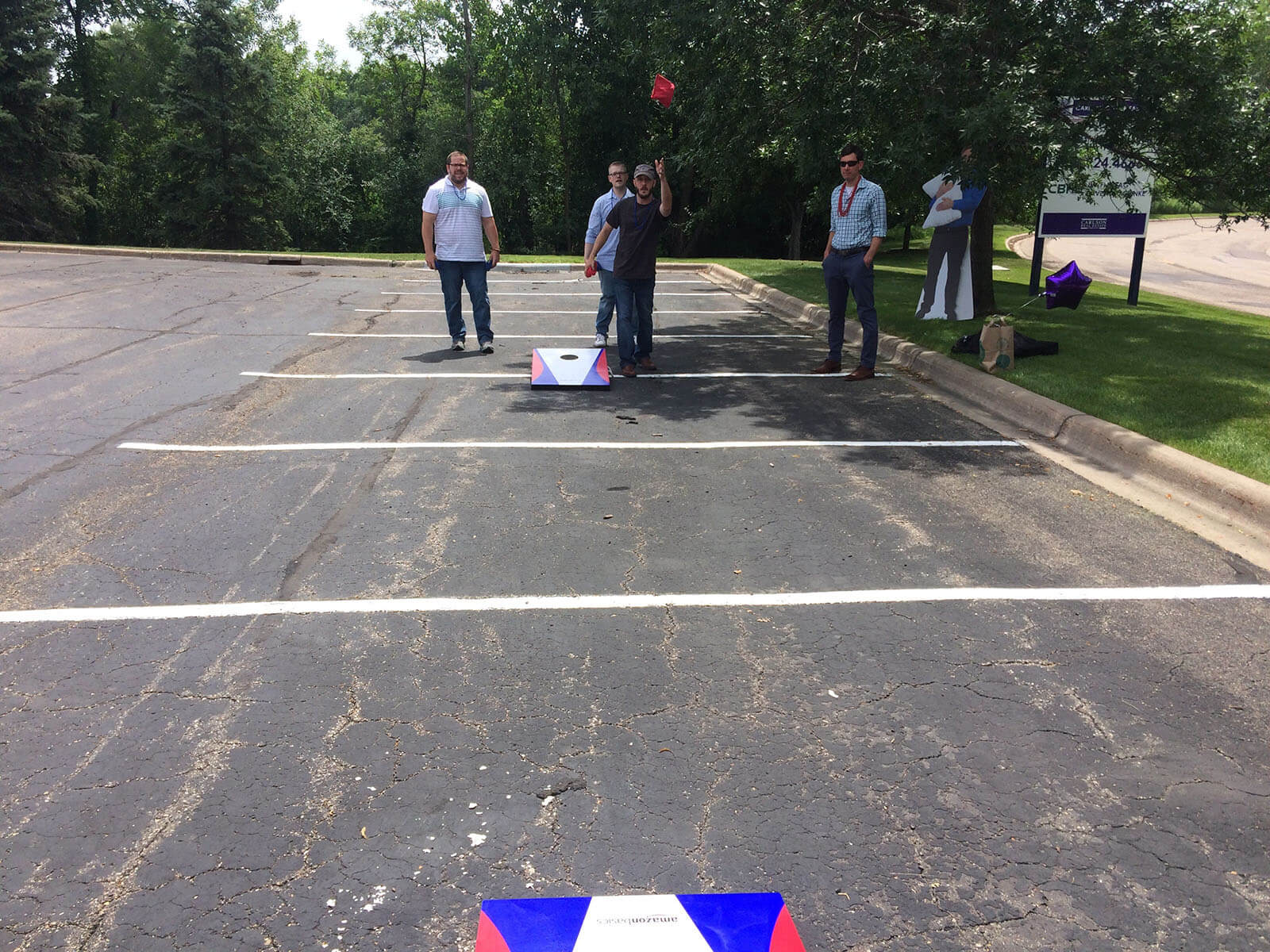 From there, teams made their way to a station that involved a newly invented watersport. Every member of each team had to spin around a bat three times (to dizzy themselves) and then swing at and break a water balloon as it was tossed in the air. Our team is made up of world-class athletes.
The next station brought teams to a giant game of beer pong which we'd dubbed "bear pong" due to its proximity to Grizzly's Wood-Fired Grill and the fact that the station host was wearing a bear suit – in 85-degree heat.
Finally, the teams made their way to an exotic food challenge where they had to eat six marshmallows at one time, six saltines at one time, and a tablespoon of cinnamon – all in one minute. The organizers of the hunt had no mercy on this one.
Building challenge
The scavenger hunt was followed by an architectural challenge wherein four teams of 5-7 had to build the tallest structure they could using only uncooked pasta and marshmallows. This was a timed event that took a lot of originality, communication, and coordination across the teams to achieve anything other than a hopeless heap of broken pasta and shattered dreams.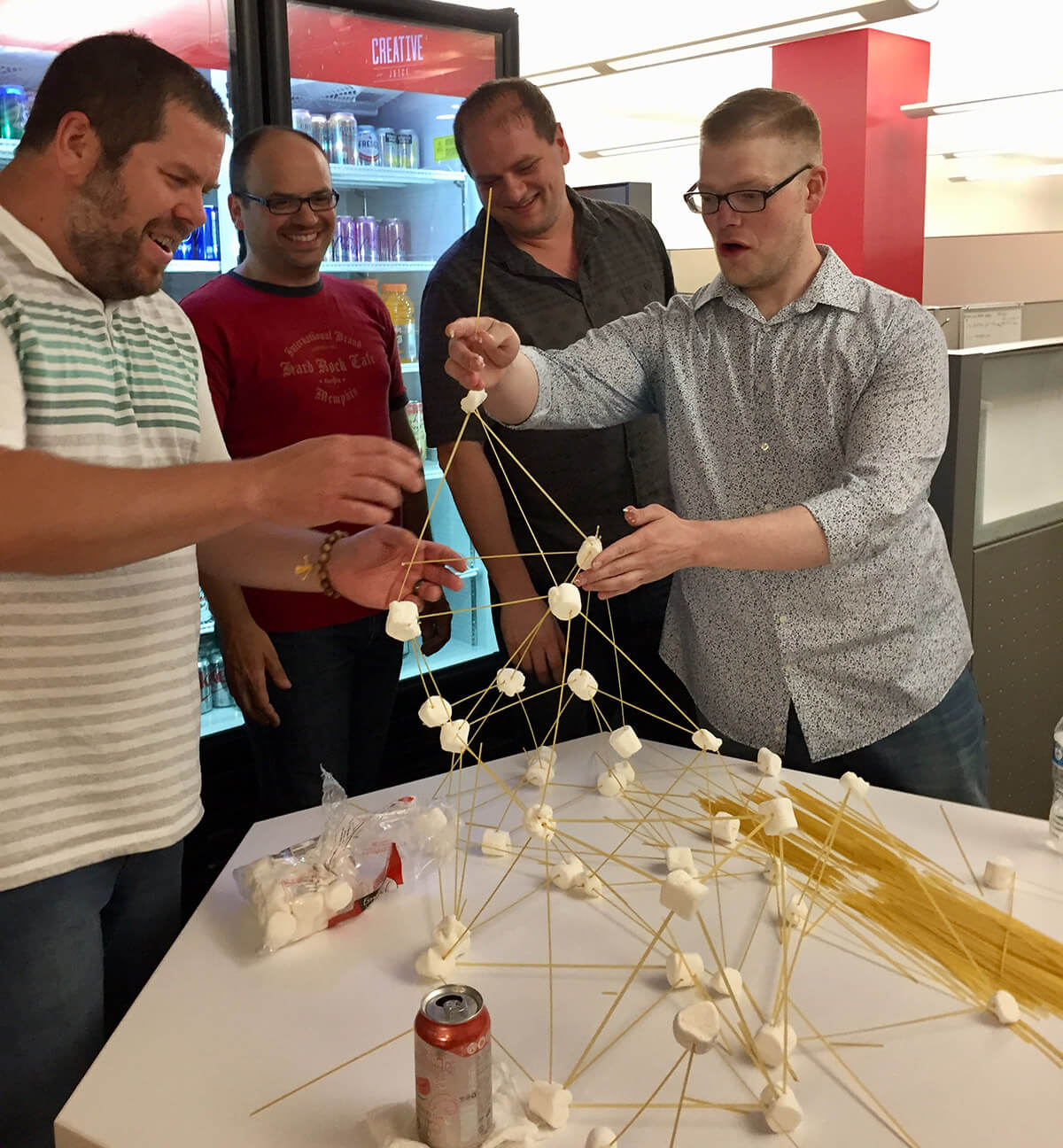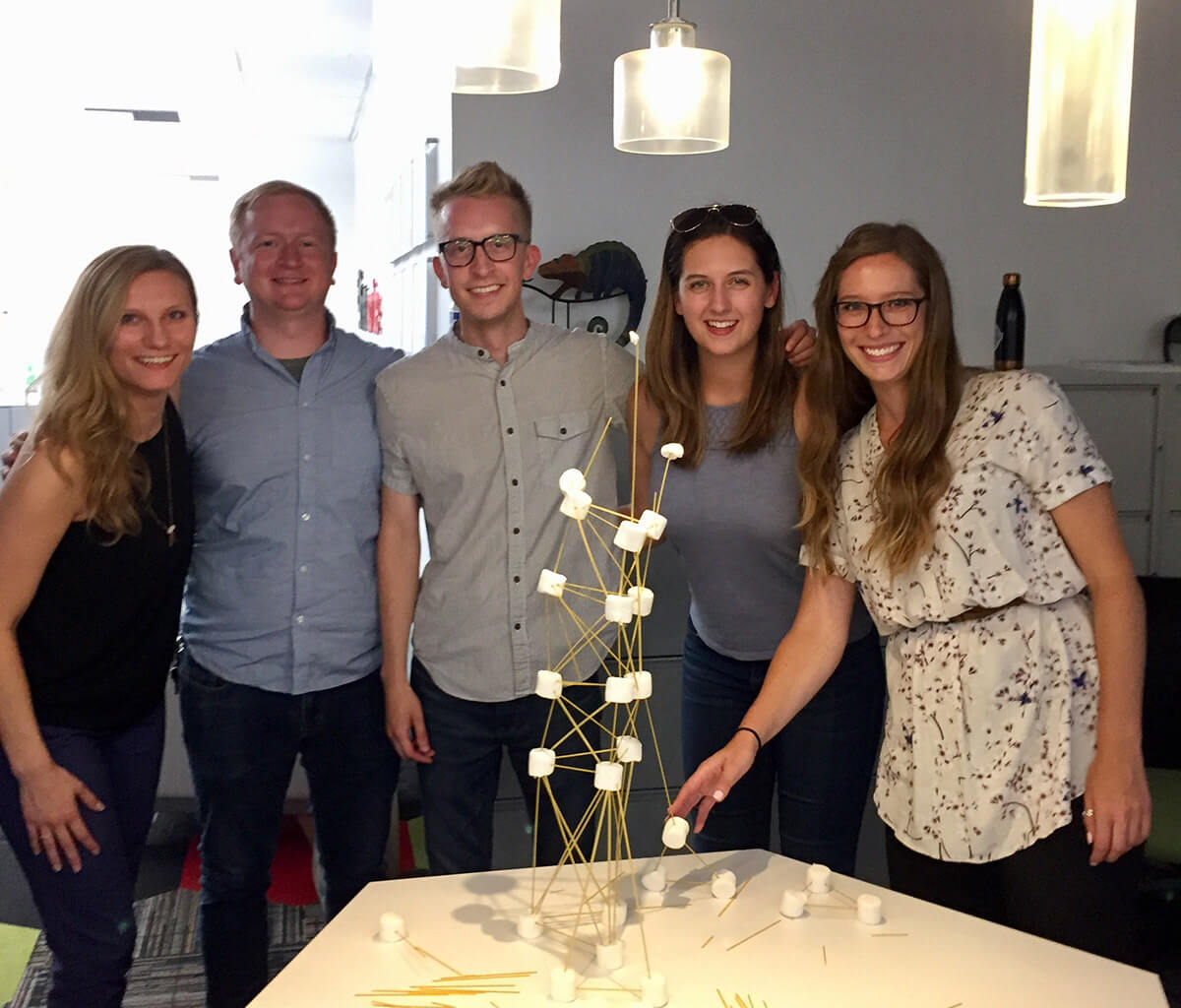 Pictionary
The final event was a classic game of Pictionary which allowed many people to showcase some shockingly original artistic vision. Equipped with a bucketful of custom clues that would surely leave most people outside of Perrill scratching their heads, the project managers moderated an intense battle that somehow saw a 100% success rate. Those who are professional designers made their skills known, and those who aren't … did not. Communication again reigned as the supreme skill in this one.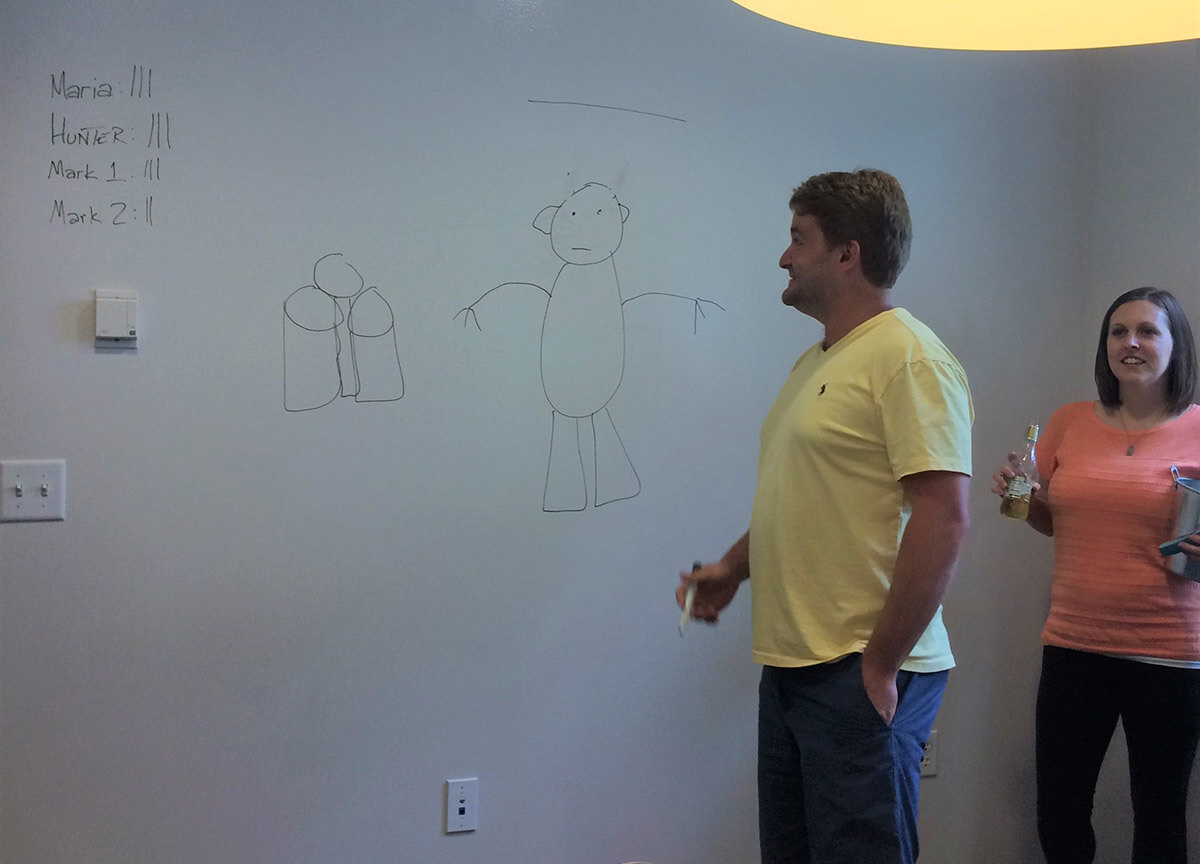 After-party
The remainder of the afternoon involved more games, glowing conversation, and a few adult beverages. We were really glad to have had this day and to see it bring us closer together as a team. We've already been seeing the after-effects in only five days and know there's plenty more growth to come.