SEO strategies that drive real
results
Our Minneapolis SEO experts position your business at the top of the search results for keywords that drive revenue. We focus on:
Sustainable SEO strategies and continuous improvement
High-value keywords that impact your bottom line
Proven methods that keep you at the top of search results
Get Results
Grow your organic traffic by over 50%
Complete the form below to find out how we can drive better SEO results
#1 Minneapolis SEO Agency - Since The Beginning
As one of the first digital agencies in Minneapolis to figure out SEO back when search engines first launched, Perrill is uniquely positioned to get you to the top of the search results for the keywords that matter. With almost three decades of successful experience designing and marketing websites, we understand what it takes to develop and implement a custom SEO strategy that will maximize your online performance. From small local businesses to large international e-commerce websites, we've conducted hundreds of SEO campaigns that have resulted in exponential growth in leads and sales.
Search Engine Optimization (SEO) is much more than getting "ranked" on Google. SEO is the art and science of maximizing visibility when your customers are searching for you and your products or services. As one of the few agencies in Minneapolis with full-service web design and web development in-house, we can make sure your website performs its best beyond search results.
How we drive better results with comprehensive SEO services
Through our comprehensive, multi-phased approach to SEO, we help businesses achieve meaningful growth. Here's how we do it:
1
SEO strategy aligned with your business goals
Great SEO is about a lot more than picking keywords and improving your rankings. We build a complete SEO strategy that aligns with your business goals so you rank for the right keywords that drive revenue and improve your bottom line.
2
Complete website optimization
SEO gets more complicated every day. Your website needs to be in tip-top shape to compete for the #1 position in Google results. By combining development and technical skills with business expertise, we ensure your site is built to get to the top and stay there.
3
Continuous organic improvement
SEO is not a channel you can set and forget. To maximize your ROI, you need an SEO program built on continuous improvement. By staying ahead of Google trends and only deploying proven, white-hat techniques, we get you on top and continue to find ways to drive more traffic that converts.
Who Needs an SEO Company in Minneapolis
No matter what line of business you're in, the vast majority of customers begin their search with Google. If you don't show up when people are searching, prospective customers will go with your competition. While it's easy to say, "Everyone needs SEO," the truth is that certain businesses benefit more than others from a sound SEO strategy. SEO is ideal for:
Driving more customers to local Minneapolis businesses
Increasing qualified leads for B2C services
Building trust for B2B companies
Generating more online sales for e-commerce websites
While SEO can work in any industry, our best organic successes have come in the following industries:
B2B
Ecommerce
CPG
Outdoors
Healthcare / Dental / Medical
Financial
Engineering
Architecture
Manufacturing
Technology/IT
Proven SEO results
We've helped hundreds of businesses grow their revenue through effective SEO strategies. Here are just a few of our big wins:
48%
Increase in organic leads
Client
A large Twin Cities based health care provider
Result
Increased appointment requests from organic search by 48%.
$1,000,000
Revenue generated from organic
Client
An existing national brand launching their first e-commerce website
Result
Generated over $1,000,000 in revenue from organic search within the first year.
319%
Increase in organic traffic
Client
A regional B2B technology solutions provider
Result
Increased year-over-year organic search traffic by 319%.
Client
A national CPG company
Result
Achieved #1 ranking on Google for a keyword with over 1,000,000 annual searches
Businesses that have boosted organic traffic with Perrill: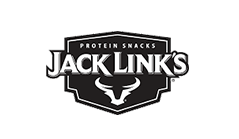 Comprehensive SEO program built for fast, sustainable results
Our full-scale SEO services include:
In-depth keyword research
Conversion rate optimization
Google page experience and core web vitals
We also have full-service digital marketing, creative, and development capabilities, all performed by our in-house experts. Our comprehensive approach and complete range of capabilities ensures you achieve maximum return on investment.
Get a FREE SEO audit
Complete the form below to find out how we can improve your SEO
Minneapolis SEO FAQs
Should I hire an SEO agency or do the work internally?
SEO can certainly be adequately performed by an internal team, but the cost of achieving the same results with an internal team is typically much greater. An SEO agency already has a full team of experts who collectively spend thousands of hours each month optimizing websites. This typically gives them a great deal more experience and expertise than an in-house team that requires resources to manage and routinely hire.
How long does SEO take to work?
If done the right way, Search Engine Optimization will often demonstrate positive return within 3 to 6 months. This timeline can vary depending on the current state of your website as well as the competitive landscape. For more competitive industries, it may take 9 to 12 months before seeing a positive return. In some rare cases, SEO may result in an almost immediate pay off.
What is the typical return on investment of an SEO program?
The ROI of SEO can vary greatly based on your margins and your industry. It's not uncommon to see returns of 10x or more on your SEO investment. Some of our clients have seen over 100x return on their SEO.
Do I really need a monthly SEO program?
SEO is not a one-time fix. Because Google algorithms are always changing and your competitors are also continuously optimizing their websites, you need an on-going SEO program to achieve top rankings and remain on top.
Do you guarantee a top ranking?
No, of course not. That would be a lie, or at least very misleading. No SEO company has complete control over Google's rankings or algorithm, so it is impossible to guarantee a result. What we do guarantee is that we will work tirelessly to achieve the best rankings possible for keywords that drive real revenue.
Are you affiliated with Google or certified to sell SEO services?
No such certification exists. We are a Premier Google Partner, but that designation only relates to our Google Ads services. Google does not provide an endorsement of any SEO agencies.
The cost of SEO varies widely depending on the size of your website and the competitiveness of your industry. For a small local business in a low-competition niche, it may only be a few hundred dollars a month. For a national company in a highly competitive space, it may be hundreds of thousands of dollars per year. Our average client spends between $2,000 and $6,000 a month on SEO. As with most things in life, you get what you pay for, so it's typically best to avoid SEO companies that sell cheap packages.
How can you tell if an SEO agency is any good?
There are dozens of SEO agencies in Minneapolis and thousands of SEO agencies across the country. Many of them are good at what they do. The best SEO agencies will have case studies that demonstrate their improvement. Additionally, good SEO agencies are typically transparent regarding their tactics. If an SEO agency won't tell you what they plan to do, then you should stay away.
Grow your business faster with SEO from the original Minneapolis SEO agency.
Let's get started
SEO News & Articles
Our SEO experts stay on top of the industry through continuous education, testing, and application. Check out these SEO articles to see what we've been working on lately: