Your indispensable digital marketing
partner
You're too busy to do it all. You need a team you can trust to handle all your digital marketing efforts, from initial strategy all the way through execution, analysis, and reporting. The only thing we do better than delivering it all is delivering results.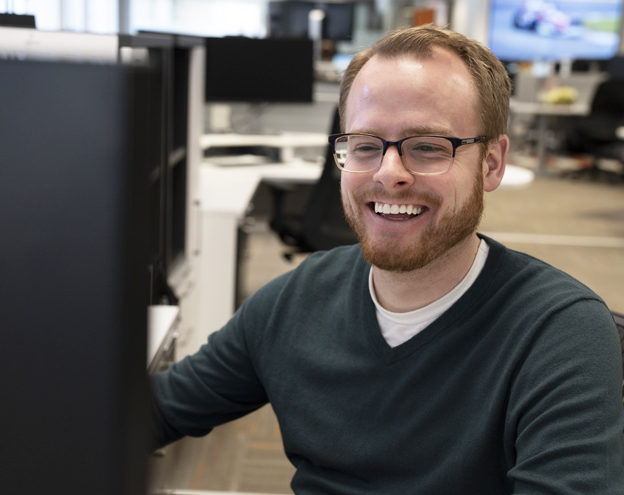 Marketing Strategy and Measurement
If you don't have a solid marketing strategy, then you're just throwing dollars at a wall to see what sticks. And dollars aren't very sticky on their own. Our business-minded experts develop a strategy that aligns with your business objectives to drive the results you wanted but didn't think were possible. We're also obsessed with measurement, so we make sure you have access to all the right data.
SEO
You want to be #1. We want you to be at the top for the things that matter most to your business growth. Our seasoned SEO experts eat and sleep keyword strategy, XML sitemaps, canonical tags, natural link building, structured data, zero-click, and a bunch of other things you don't need to worry about. We watch Google's algorithm closely and deploy complex tests to see what's going to work today and in the future. In other words, we've got you covered when it comes to driving qualified organic traffic.
Digital Advertising/Paid Media
Whether your goal is to increase awareness, drive leads, or grow direct ecommerce sales, our paid media team utilizes the right channels and the most innovative digital advertising techniques to minimize spend and maximize return. We know. That's what every other agency says too. But does every other agency have an average return on ad spend of 11:1 across all accounts? As a trusted Google Partner, we care about one thing: growing your bottom line.
Email Marketing
Nothing has more potential to generate revenue than a warm list of qualified prospects. And nothing is worse than sending an email with the wrong message at the wrong time. Our email experts hone in the messaging, timing, and segmentation to turn prospects into loyal customers. From drip campaigns and complex workflows to personalization and A/B testing, we deliver emails that drive dollars. Whether you use HubSpot, Klaviyo, MailChimp, Drip, or you just have a spreadsheet of emails with no idea what to do with them, we have the experience and platform expertise to make it work.
Social Media Management
Maintaining your social media accounts by creating the right content and optimizing your delivery is time-consuming and often feels like it's going nowhere. With shrinking organic reach, you're probably about to give up. Not so fast. Social media still works, and we harness its massive amounts of data for your benefit. This isn't something your customer support rep can do by referencing an infographic that tells you the best time to post. You need a social media team who can analyze your audience, determine what content works, and execute exceptional posts time and time again.
Content Marketing
If you want your content to reach your customers, you need to create something that provides more value than the millions of other pieces of content being created right this very second. We build a targeted content strategy that relies on meaningful content designed for a specific persona and a specific purpose. Quality over quantity is a no-brainer, but we've developed the precise recipe for high-quality content created and amplified at the right cadence. We're talking gut-punching content where every word, image, or video frame matters and reels in your target audience so they have no choice but to buy your product or service.
We're obsessed with results
No matter what your goals are, we work tirelessly to reach them. Actual results can vary widely depending on your industry or your budget, but here are some averages we're very proud of:
Average Increase in Conversions
While we can't guarantee the above results for you, we do promise always to be transparent and accountable. If we're not moving the needle fast enough, we'll make the necessary pivots to get the job done.
Certified marketing experts
Numbers are nice, but it's also nice to know the people doing the work are certified experts. Here's why we're so good at what we do: