Magento eCommerce
Development
Our certified Magento web developers make eCommerce as manageable and profitable as possible, so you can turn one-time users into lifelong advocates. We focus on:
Complete customization to meet the unique needs of your eCommerce business
Front-end appeal and back-end performance to drive exponential revenue
Ongoing optimization to continue converting customers new and old
Drive Revenue
Get a FREE eCommerce audit
Complete the form below to find out what ecommerce platform is right for you
Magento eCommerce developers that help you thrive
Magento is a robust eCommerce platform that can provide the full framework to help you achieve your goals. It's the undisputed industry leader for high-performance eComm — and no one knows it like Perrill's certified developers. Our web designers will make the site look great while our Magento developers deploy the exact solutions you need to be successful. Whether it's a Salsify Magento integration, a custom Epicor API, or something even more specialized, chances are good we've developed it before. 
Perrill is proud to be one of just a few agencies with developers holding Magento Certified Developer and Magento Certified Developer Plus status. We've been building Magento sites for businesses since 2010, and have created responsive sites for eCommerce giants including Puma, Jack Link's, and Hormel. When it came time for many brands to make the leap from Magento 1 to Magento 2, Perrill helped businesses do so effortlessly to ensure improved performance after the jump. Whether you're a small, independent business or a global retailer, our goal is to combine functionality and profitability to surpass any and every benchmark your team can think of.
How we drive exponential revenue with Magento development
Through our customized, strategy-driven approach to eCommerce development, we help businesses achieve meaningful growth. Here's how we do it:
1
eCommerce strategy aligned with your business goals
Before even recommending Magento as an eCommerce solution, we first get to know the ins and outs of your unique business model and goals. From there, we begin strategizing toward building the framework and extensions necessary to help you get there. 
2
Custom design and development
As two halves of the same whole, responsive design and high-performance development come together to provide a complete digital experience. Our team combines front-end appeal with back-end functionality to meet the needs of both your team and your users.
3
Before going live, we'll test your new Magento website on a variety of devices, operating systems, and browsers to ensure a flawless shopping experience in any virtual environment. We'll then launch via a robust hosting platform capable of processing payments and handling your highest volumes.
Who Needs Magento Development?
Whether you're a local brand or a global enterprise, your eCommerce experience needs to align with your goals, industry, and audience. As a platform, Magento 2 has the capability to turn any online seller into a market leader, but it's undoubtedly better-suited for some more than others. Magento 2 development is ideal for:
Driving increased sales and revenue both online and in-store
Expanding your reach to grow your customer base
Building trust to turn existing customers into brand advocates
Establishing your brand as an undisputed leader in your industry
While Magento 2 development can have an impact in any industry, our best successes have come in the following industries:
Outdoors
Food & Beverage
Athletic Wear 
Transportation
Home Improvement
Automotive
Sporting Goods
Engineering
Manufacturing
Environmental
Health Sciences
Electronics
Education 
Publishing
Proven eCommerce results
We've helped hundreds of businesses grow their revenue through custom Magento development. Here are just a few of our big wins:
50%
Increase in YOY revenue
Client
A national CPG brand
Result
Increased year-over-year revenue by 50%
$1,000,000
1st-year revenue
Client
New hunting apparel brand
Result
Generated over $1 million in sales during first year after launch
30%
Decrease in cart abandonment
Client
A technology device manufacturer and seller
Result
Decreased cart abandonment by 30% after launch
Businesses that have driven eCommerce revenue with Perrill: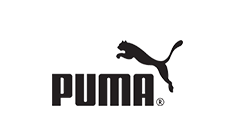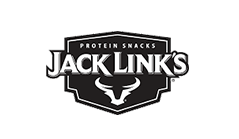 Custom Magento development for lasting, high-impact results
Our Magento development services include:
Custom catalog management
We also have full-service digital marketing, creative, and development capabilities, all performed by our in-house experts. Our comprehensive approach and complete range of capabilities ensures you achieve maximum return on investment.
Get a FREE ecommerce audit
Complete the form below to find out what ecommerce platform is right for you
Magento Development FAQs
Which eCommerce platform should I use?
The eCommerce platform best-suited for your business will depend primarily on your unique goals, industry, and audience. With that said, Magento 2 is capable of serving as an effective platform in driving revenue for brands of all sizes and across many industries. The experts at Perrill can work with you to determine the right solution for your business.
Do I really need to upgrade from Magento 1?
The short answer is yes, you do. While Magento 1 may still appear to be working fine for your site, you're missing out on a number of improved features included in newer, more robust platforms that can prove to be significant difference-makers for your business. In addition to these numerous improvements, continuing to rely on an outdated platform to support your eCommerce efforts also opens your business to cybersecurity threats and can cause other up-to-date aspects of your site to fail or function improperly. If you're still relying on Magento 1, it's only a matter of time before it becomes costly and ineffective.
Just because you've been leveraging Magento 1 doesn't necessarily mean Magento 2 is the best next step for you. It may be, but we take many factors into account that could lead to a better solution, including cost, catalog size, integrations, number of storefronts, and more. The experts at Perrill will work with you to determine the best eCommerce strategy.
Should I use Magento Community Edition or Enterprise Edition?
This again depends on your business's needs. Magento Community Edition is a free, open-source platform best-suited for small to mid-sized businesses with fairly straightforward needs. If you're looking for an easy-to-use platform to sell products and you don't require advanced functionality, Community Edition should serve as a fine solution.
Magento Enterprise Edition is an exclusive paid version of Magento that comes with a range of premium features. It primarily serves the needs of mid-sized to enterprise-level businesses in need of scalability and customization. If the needs of your online store are a bit more robust than what is offered by Community Edition, Enterprise Edition will serve you well. The premium features provided are designed to deliver value and ROI far beyond the licensing fee.
Grow your business faster with Magento development from the original Minneapolis ecommerce agency.
Let's get started
Magento News & Articles
Our certified Magento experts stay on top of the industry through continuous education, testing, and application. Check out these Magento articles to see what we've been working on lately: