Minneapolis content marketing to engage and
convert
Our Minneapolis content marketing experts help your brand provide real value to your audience through consistent, one-of-a-kind strategies. We focus on:
Producing meaningful content to drive conversions — not just pageviews
Establishing a strategy for consistency, relevancy, and quality in the long term
Aligning content marketing with social media, PPC, SEO, and more
Get Results
Get a FREE content audit
Complete the form below to find out how we can improve your content marketing efforts
It all starts with high-quality content
The marketing ways of the past are no more. Or at least, they should be. It's no longer effective to simply hammer your audience with overly frequent, impersonal messaging. Users today require a bit more — and the solution comes in the form of content marketing from the original Minneapolis digital agency.
Perrill's digital experts specialize in producing content designed to not only draw people to your site, but to ensure they convert once they get there. From blogging and infographics to social media and digital advertising, we craft smart content marketing strategies backed by engaging creative to put your messages in front of the right people. We utilize data-driven methods to help you attract new users and retain your existing advocates, establishing your brand as a reputable resource within your industry. Whether you're interested in driving sales, boosting customer loyalty, or staking your claim as a thought-leader, it all starts with creating quality, relevant content. And Perrill has the expertise to get you there.
How we drive better results with Minneapolis content marketing
Through our strategic, data-driven approach to content marketing, we help businesses achieve meaningful growth. Here's how we do it:
1
Content strategy development aligned with your business goals
We start by getting to know your brand, audience, and goals, then mapping out a strategy to highlight specific platforms, content pieces, greater campaign initiatives, and more. An in-depth content calendar can help coordinate efforts across all marketing channels for maximum impact.
2
Content creation and publication
Great content marketing requires high-quality content — which Perrill creates in-house via collaboration that includes copywriting, design, development, SEO, and more. We then begin launching content on respective platforms to start driving traffic toward your site from all over the web.
3
Once content is published, we closely monitor performance and begin strategizing ways to drive more traffic and achieve more conversions, whether that's in the form of different content types, adjusted publication strategies, updated targeting priorities, and more.
Who Needs Minneapolis Content Marketing?
Almost any business in Minneapolis has something to gain from a custom content marketing strategy, but it will undoubtedly have a greater impact on some brands than others. Content marketing is ideal for:
Driving more traffic to your website
Establishing yourself as an industry thought-leader
Attracting new users and building customer loyalty 
Driving increased conversions 
While Minneapolis content marketing can work in any industry, our best successes have come in the following industries:
Food & Beverage
Home Improvement
Technology
Recreation
Life Sciences
Health & Beauty
Outdoors
Apparel 
Legal
Sporting Goods
Transportation 
Travel
Healthcare
Engineering
Manufacturing
Proven content marketing results
We've helped hundreds of Minneapolis businesses grow their revenue through innovative content marketing. Here are just a few of our big wins:
Client
A Twin Cities based service provider
Result
Increased leads by 25% through content marketing initiatives
$500,000
Revenue generated from content
Client
A national ecommerce brand
Result
Generated over $500,000 in new revenue directly from content marketing efforts
Client
A regional B2B technology solutions provider
Result
Increased year-over-year traffic by 319% through comprehensive content strategy
Client
A national CPG company
Result
Achieved #1 ranking on Google for a keyword with over 1,000,000 annual searches
Minneapolis businesses that have driven increased revenue through content marketing with Perrill: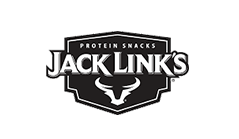 Custom content marketing for lasting, high-impact results
Our content marketing services include:
We have full-service digital marketing, creative, and development capabilities, all performed by our in-house experts. Our comprehensive approach and complete range of capabilities ensures you achieve maximum return on investment.
Get a FREE content audit
Complete the form below to find out how we can improve your content marketing efforts
Content Marketing FAQs
How is content marketing different than traditional marketing?
Traditional marketing is focused specifically on promoting products and services to the customer, typically via TV, radio, or print. Content marketing is more focused on providing the customer with answers and solutions to their greatest pain points, speaking more to a product or service's benefits and to what it can help accomplish for the consumer. Where traditional marketing often comes across as an advertisement, content marketing is more educational and focused on helping the customer solve problems.
What kind of content does content marketing consist of?
The "content" involved in content marketing can take many different forms, including blog posts, videos, infographics, social media posts, and more. It essentially encompasses any type of content created to serve as an educational or informational resource for the user — and the rest is up to you! (or your digital agency).
What content marketing tools should I be using?
There are a number of excellent tools on the web today that can aid in your content creation and publication process, spanning across blogging, email, social media, and beyond. As a HubSpot Agency Partner, Perrill has expertise in leveraging one of the web's leading tools, in addition to our mastery of MailChimp, Klaviyo, WordPress, the Adobe Creative Suite, and more. During the strategy phase of your project, we'll work with you to determine which tool(s) can make the biggest difference for your marketing initiatives.
Grow your business faster with custom content marketing from the original Minneapolis digital agency.
Let's get started
Content Marketing News & Articles
Our certified digital experts stay on top of the industry through continuous education, testing, and application. Check out these articles to see what we've been working on lately: