The unique challenge
As one of the largest dental groups in the Midwest, Park Dental needed a responsive and nimble digital partner to drive their growth plans.
Their existing website was a poorly built and outdated Drupal site that was difficult to manage and provided a clunky mobile experience – a huge problem during the prime shift from desktop to mobile usage.
01

Expand presence in existing markets as well as a break into new markets

02

Dramatically increase conversations and drive more new patients

03

Build an easily scalable and robust responsive website

04

Craft patient-friendly messaging and a user-friendly design

05

Gather more reviews and leverage existing positive reviews

06

Compliance: HIPAA and Accessibility/WCAG 2.1 remediation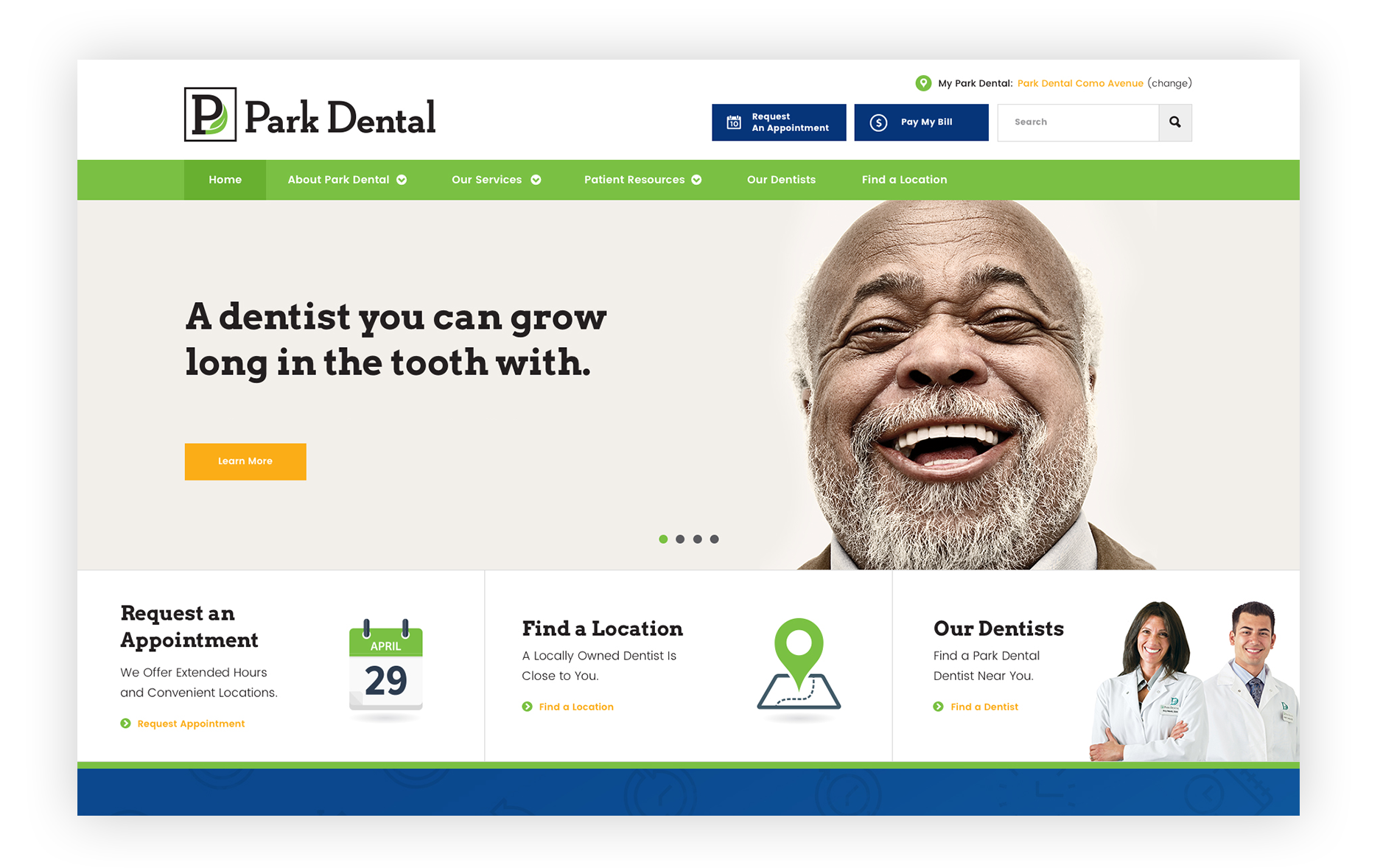 Proven Results
As much as the client loved the look and functionality of the new site, it's the numbers that really express the client's satisfaction with our digital efforts. Here's the empirical data:
Decrease in cost-per-acquisition
Increase in new appointment requests
Increase in conversion rate
Highly Targeted, Hyper-Localized
38% decrease in cost-per-acquisition
Working within the confines of their old website, we developed highly targeted advertising campaigns combined with hyper-localized SEO to drive more patients to Park Dental. Overlapping geographic regions and a constant influx of new competition required us to constantly fine-tune the targeting and messaging to maximize the number of conversions while continuing to drive down the cost-per-acquisition.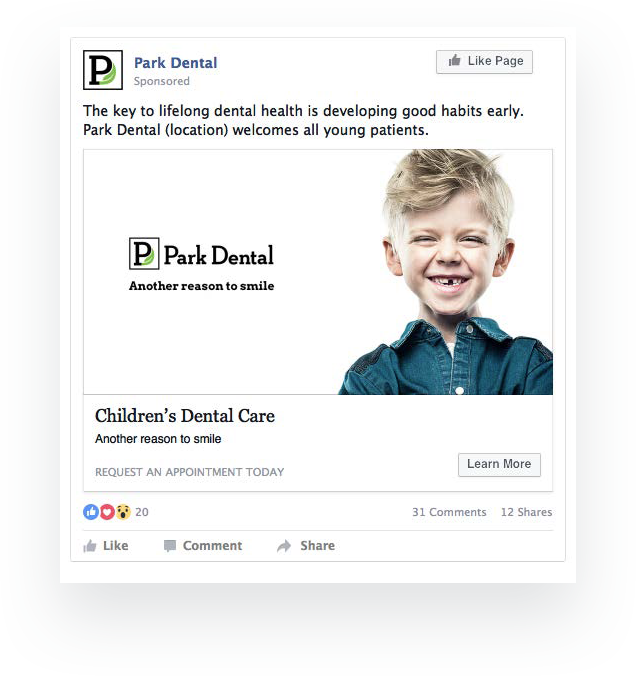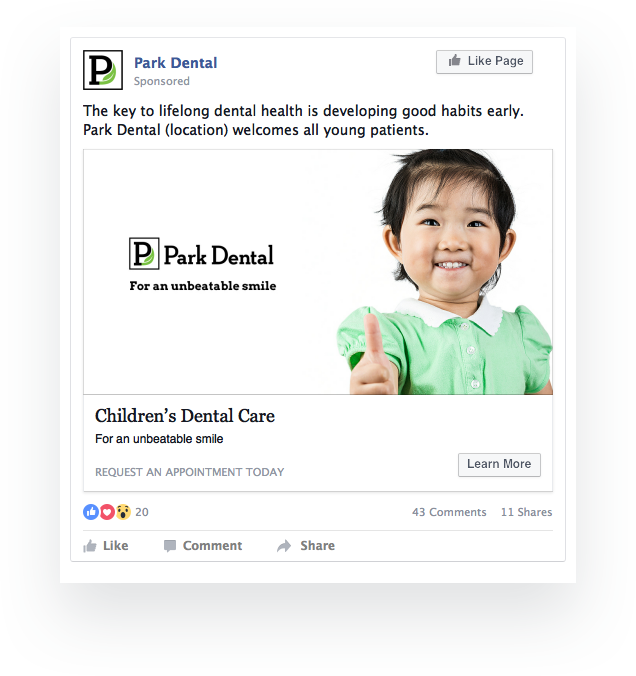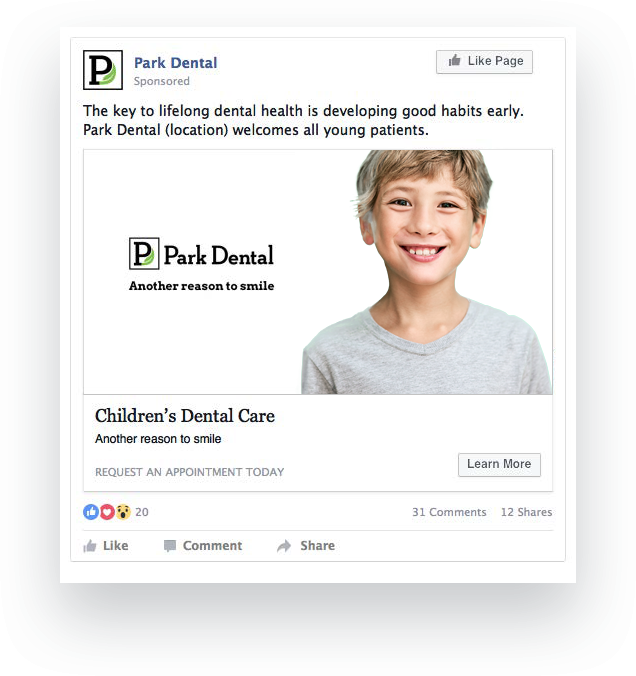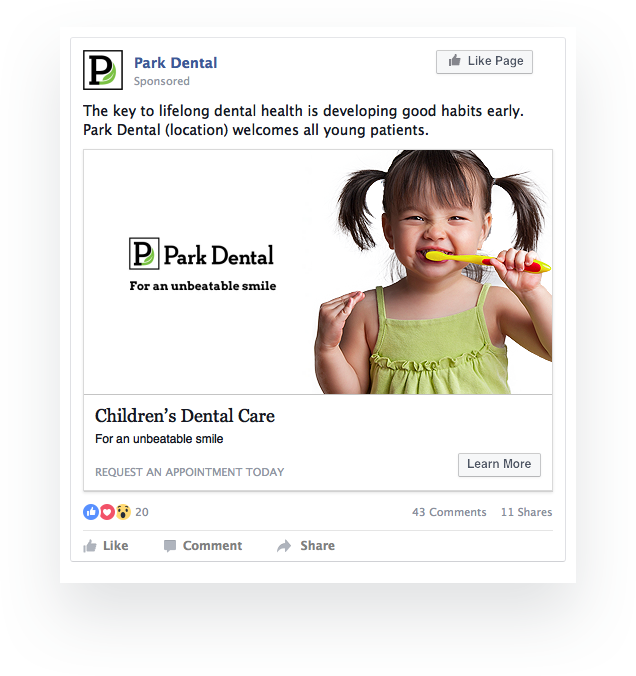 Creating a Patient-Friendly Experience
57% increase in conversion rate
Park Dental's new site had to be mobile-first and patient-first. We created a messaging strategy and copy that aligned with the patient-centric vision. Then we designed a user-friendly layout that featured a robust yet intuitive tool to find the right doctor, location, or service. Ultimately, everything funnels users to request an appointment with the right messages and elements at the right time.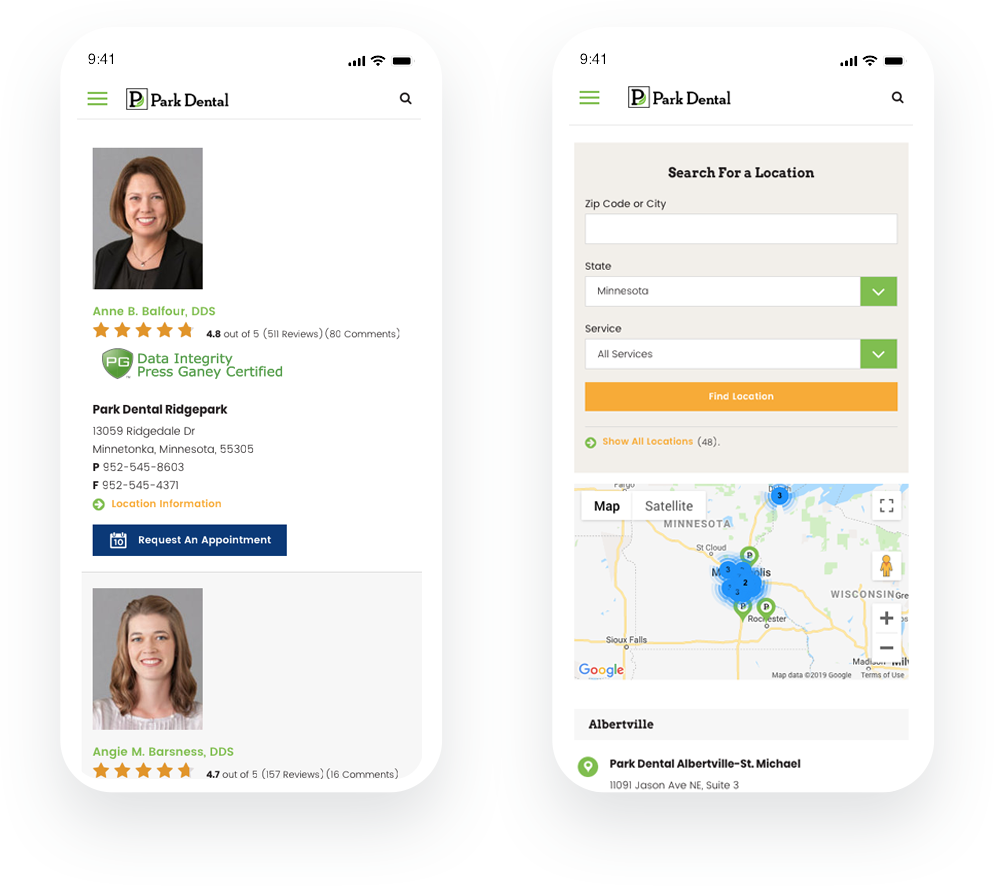 Perrill takes a very strategic, very methodical approach to website development and design.
Brian Delgado, Marketing Manager
Building a Scalable Solution
170% increase in web traffic
The site had to be highly scalable to accommodate frequent new locations and services. It also needed a localized presence to engage patients with a local authenticity. Additionally, we integrated the site with Park Dental's third-party review system and provide accessibility remediation to ensure the site met the needs of every user.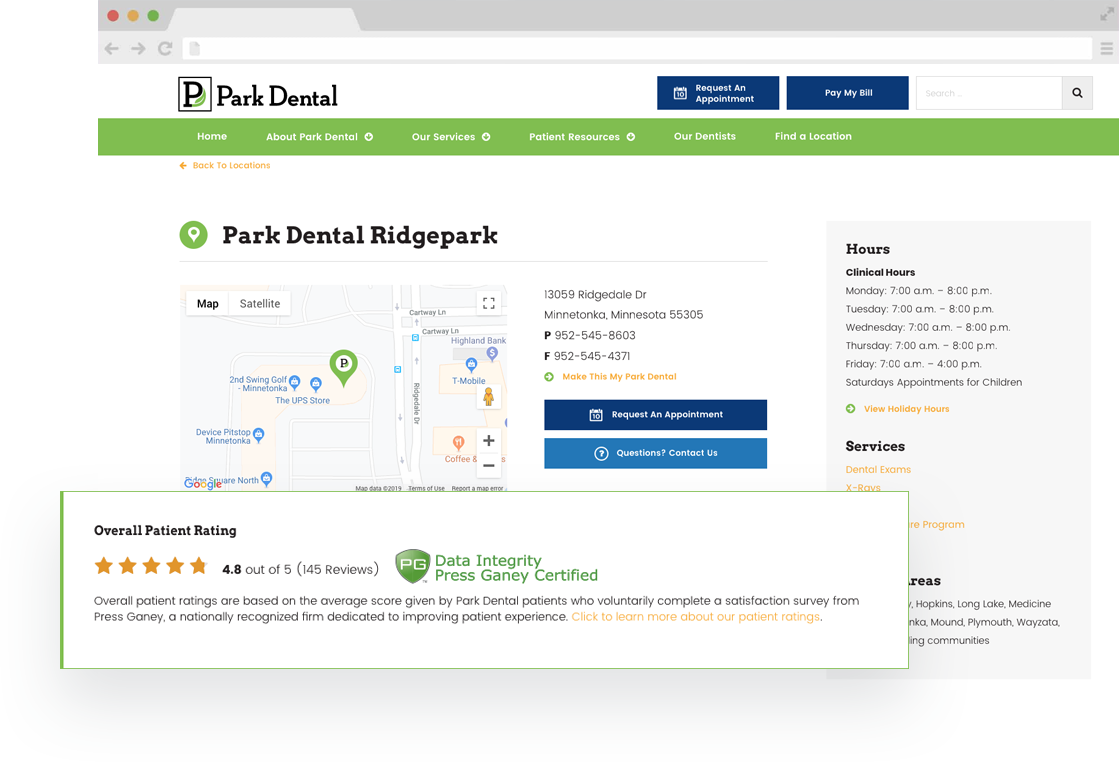 An Ever-Expanding Relationship
89% increase in new appointment requests
After initial marketing success, we expanded to additional channels to continue to advance Park Dental's patient numbers in all regions. With a highly effective responsive website on our side, we drove cost-per-acquisition to all-time lows while boosting new patients to all-time highs. We were even nominated for a U.S. Search Award for our efforts!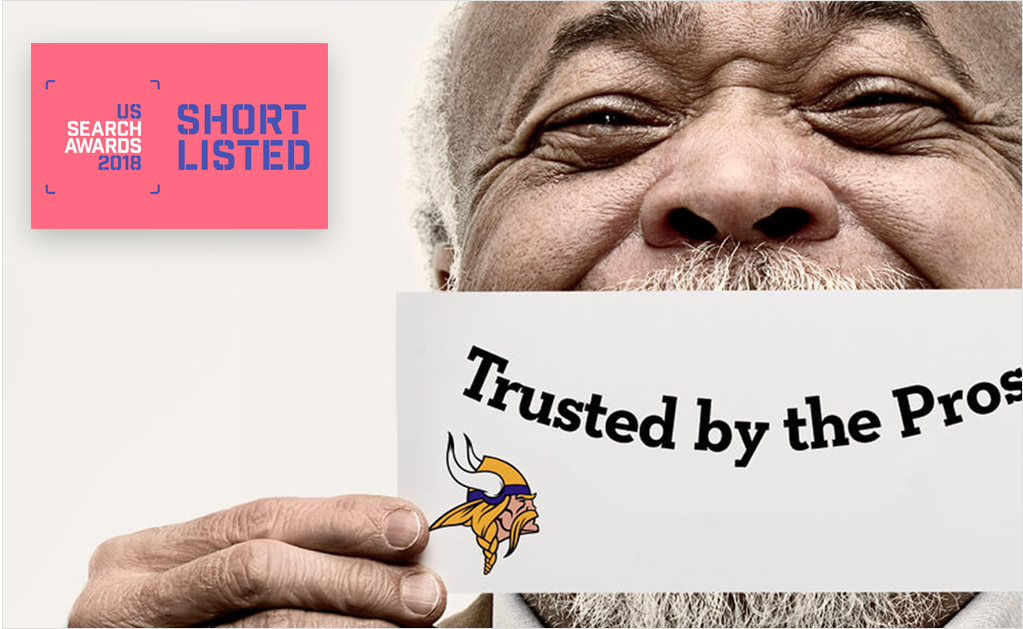 Inspired?