Strategic email
marketing
Our certified team of digital experts wields top-to-bottom knowledge of email marketing to help your brand reach, captivate, and convert first-time and lifelong customers alike. We focus on:
Creative customization that includes template design, copywriting, personalization, and more
Automated workflows and segmentation to guide the right users through each step of the conversion funnel
Analytics and reporting to provide insights into performance and ongoing optimization 
Drive Revenue
Get a FREE email marketing audit
Complete the form below to find out how email marketing can drive more revenue
Stand out in every customer's inbox
Email has become one of the most immediate ways for brands to reach audiences, sending curated content directly to mobile devices on a 24/7 basis. But as a result of this popularity, the web has become oversaturated with ineffective and impersonal emails.
Perrill helps you stand out in inboxes and deliver content your audience wants and needs. Our expertise spans across all of today's most highly powered email platforms, including HubSpot, MailChimp, Klaviyo, Constant Contact, Drip, and more. In addition to our mastery of these tools, our team also specializes in designing and creating one-of-a-kind templates and filling them with original, goal-driven copy to ensure your emails deliver the results you need. Whether pursuing increased sales numbers, more intimate engagement, or anything in between,  we know how to get there. Our team aligns your email strategy with the rest of your marketing scope, syncing SEO, advertising, social media, blogging, and more to achieve maximum and unified success.
How we drive exponential revenue with email marketing
Through our customized, strategy-driven approach to email marketing, we help businesses achieve meaningful growth. Here's how we do it:
1
Determine strategy based on your business goals
Before determining which email platform will best suit your needs, we first get to know your business to make sure email marketing itself will deliver the right ROI. We then choose a platform with all the tools needed to build, execute, and optimize campaigns designed to convert users.
2
Set up platforms and begin crafting campaigns
Once a platform is chosen, we configure it with your contacts, creative and branding materials, and more to help build robust, segmented campaigns. Our team of designers, developers, copywriters, and marketing automation specialists then crafts customized campaigns in line with your objectives to effectively target users.
3
Launch and ongoing optimization
When campaigns are set up and approved, we're off and running. From the moment the first email leaves the outbox, we're analyzing reports and metrics to continue improving your brand's performance. It's never enough to have one successful campaign — our team is always chasing the next.
Who needs email marketing?
Whether you're a local brand or a global enterprise, your digital strategy needs to align with your goals, industry, and audience. As a marketing channel, email has the ability to make a difference for most businesses, but it's undoubtedly better suited for some than others. Email marketing is ideal for:
Driving increased sales revenue either online or in-store
Fostering improved user engagement from existing customers
Expanding your customer base by delivering value to first-time users
Delivering useful content directly to users on an ongoing basis
While email marketing can have an impact in any industry, our best successes have come in the following industries:
Outdoors
Food & Beverage
Athletic Wear
Home Improvement
Sporting Goods
Hospitality
Recreation 
Technology
Life Sciences
Health & Beauty 
Proven email marketing results
We've helped hundreds of businesses grow their revenue through custom email marketing strategies. Here are just a few of our big wins:
Client
A national outdoor brand
Result
Saw a 200% increase in website revenue after implementing a robust email marketing strategy
Client
International manufacturer with distributor model
Result
Saw a 2.5x increase in qualified leads with email marketing
30%
Decrease in cart abandonment
Result
Saw a 30% decrease in cart abandonment which led to thousands of dollars per month
15x
Increase in mailing list
Client
National ecommerce website
Result
Saw their email list grow by 15x with a strategic user acquisition strategy
5000%
Increase in email revenue
Client
National CPG company
Result
Saw a 5000% increase in email revenue after we jump-started their stale campaigns
Businesses that have driven increased revenue through email with Perrill: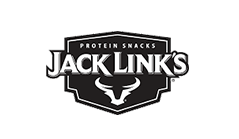 Custom email marketing for lasting, high-impact results
Our email marketing services include:
Template design and development
We also have full-service digital marketing, creative, and development capabilities, all performed by our in-house experts. Our comprehensive approach and complete range of capabilities ensures you achieve maximum return on investment.
Get a FREE email marketing audit
Complete the form below to find out how email marketing can drive more revenue
Email Marketing FAQs
Which email platform should I use?
There are several popular email platforms available today, each with its own unique strengths and features. Depending on your needs in terms of email cadence, automation, design, and overall objective (e.g. sales versus engagement), a clear best option will present itself. The experts at Perrill will work with you during the strategy phase to determine which platform will best suit your needs.
How do I get more email subscribers?
There are a number of ways to grow your subscriber base, but it ultimately comes down to putting the right content in front of the right people at the right times, whether that's products, educational content, an automated follow-up, etc. Perrill ensures your email strategy aligns with your greater marketing scope to maximize the reach and effectiveness of everything that leaves your outbox.
How often should I send emails?
This will also be answered during the strategy and campaign creation phase, as every business's preferred cadence is different. Some of the world's most successful B2C brands send multiple emails per day, while others have just as much success with a weekly or biweekly newsletter. What's best for you will depend on your goals, audience, and industry — all of which Perrill can help pinpoint and attack.
Do I need to automate my emails?
You don't need to, but marketing automation serves as an efficient way to personally engage with users on an ongoing basis with reduced legwork on your part. Automated workflows can be set up to guide customers down a traditional sales funnel, to welcome them to your subscriber list, to encourage them to pull the trigger on a purchase, and more. While automated emails aren't a complete necessity, they provide a competitive advantage for brands who use them and use them well. That being said, you can't automate all your email efforts. You'll still need to create manual emails for individual campaigns.
Grow your business faster with custom email marketing from the original Minneapolis digital agency.
Let's get started
Email Marketing News & Articles
Our certified digital experts stay on top of the industry through continuous education, testing, and application. Check out these articles to see what we've been working on lately: