The Perrill Team Continues to Grow - In Both Quantity and Quality
April 17, 2018
Over the past couple months, Perrill has added five new team members across a wide variety of positions and specialties, further rounding out our capabilities and better equipping us to provide full-scale service to all of our clients. This continued expansion has brought in outstanding individuals from a wide range of backgrounds and solidifies us as a premier partner for web design in Minneapolis.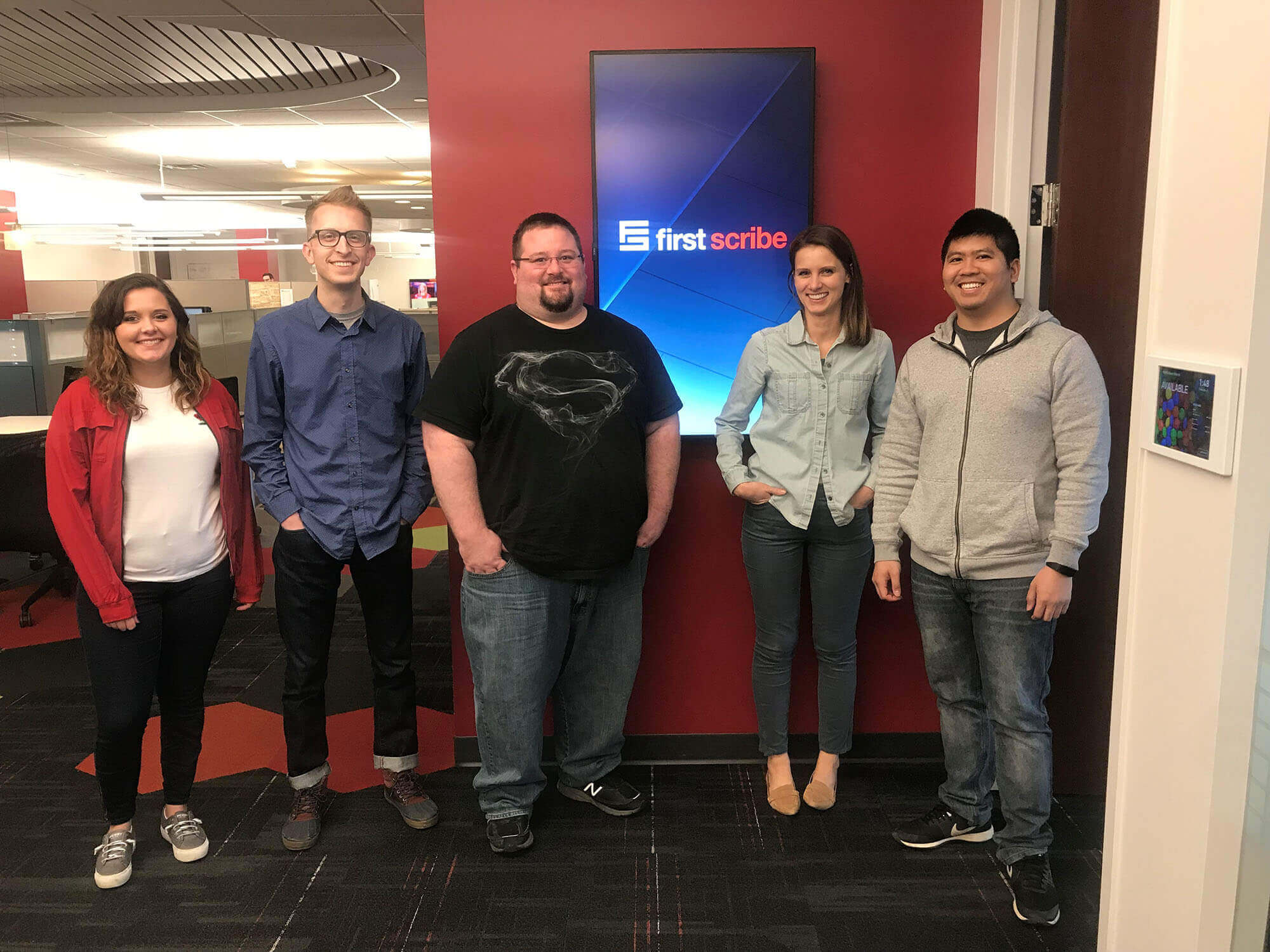 Here's a bit more info on each of these new additions and how their presence will help move Perrill forward in countless invaluable ways.
BRANDON BRANER –
DEV/OPS
This month saw the addition of Brandon as a new Dev/Ops specialist within our team. He joins a talented and passionate group of backend software developers who find true fulfillment in solving problems for our clients, no matter how complex. Brandon brings with him seven years of professional development experience and a vast wealth of industry expertise that made him a no-brainer for our agency. He's already hard at work behind the scenes to ensure your site exceeds its potential – and then some.
Fun fact: Brandon used to own his own gym while he was a competitive bench presser and once held the word record at 660 lbs.
"I'm excited to join the highly motivated and driven team at Perrill. It's always seemed like a place where I could bring my previous leadership and engineering experience to help the team grow and achieve its goals."
DAN COLE –
JUNIOR COPYWRITER
Dan came aboard in March and has already begun crafting original and effective content for a wide range of our clients. This is a new position that doubled the size of our content creation team and gives us a more diverse voice with which to attack messaging challenges. Dan has seven years of professional communications experience in a wide range of industries spanning from sports journalism to corporate marketing and several places in between. No matter the audience you're trying to reach, Dan is here to help you do so with ease.
Fun fact: Dan has been backpacking in the Boundary Waters more than 10 times (he's lost exact count).
"It's been awesome seeing how well everyone works together at Perrill. You get the sincere feeling that everyone enjoys being here and producing the best possible work for our clients. I'm excited to see us keep getting better."
KATE GUSTAFSON –
OFFICE COORDINATOR
Kate joined Perrill in early March to fill the newly created position of Office Coordinator. She has taken on this role expertly, allowing our on-location operations to flow much more smoothly and efficiently by overseeing incoming and outgoing calls, client reception, team events, and the other thousand tasks within the realm of office administration. Kate's impressive accomplishments already include organizing our March Madness pool, scheduling our annual day at Target Field, and throwing together a pizza party with a record turnaround of one day. If Kate hasn't welcomed you with a smile yet, we're sure it won't be long.
Fun fact: Kate enjoys doing aerial yoga.
"My early impression of Perrill is that the team members really enjoy being here! Everyone takes pride in their work and wants to excel at what they do and collaborate with others. It's a new industry for me which is exciting because it allows me to be a sponge and soak up lots of new information."
TOM HOANG –
WEB DEVELOPER
Our second addition this month brings with him seven years of development experience and a complete range of coding and site-building mastery. Tom has already served as a major asset to both our development team and our clients as he helps craft functional and beautiful websites from the ground up. Together with our design team, Tom will play a key collaborative role in producing a fully cohesive user experience for your customers. He's here to align function with appearance and meet all your development demands.
Fun fact: Tom can't hit the high notes when singing karaoke... but he tries anyways.
"I've already been impressed by how friendly everyone is at Perrill. It's been a really welcoming environment. I've also found the modern methods and technology to be an immediate plus, along with the variety of projects and clients."
SARAH RAYMOND –
DIGITAL MARKETING ASSOCIATE
Sarah has been a Perrill team member since late February and adds a knowledgeable and cooperative dynamic to our marketing team. She ensures a continually strengthened digital presence for every client she works with, delivering thorough know-how in everything from analytics to SEO. She continues to take on more responsibility with each passing day and is always striving for new and better ways to help her clients grow. If you have the pleasure of working with Sarah, you'll experience first-hand the talent she brings to every project.
Fun fact: Sarah has an identical twin sister.
"Everyone on the Perrill team has been very welcoming and willing to help out right from the get-go. It's been awesome getting to know everyone and I'm excited for my future here."
GROWTH IS GOOD
We've already been blown away by these five new prodigies and are taking advantage of the opportunity to keep growing and developing our team at Perrill. Added depth and expertise allow us to provide even greater service to our clients, which is what we're all about. If you feel you'd be a valuable addition to our team, please take a look at our Careers page and drop us a line if something catches your eye. We'd love to get to know you a little better. In the meantime – we have to get back to work.