Designing eCommerce websites that drive more
sales
Our web design team combines captivating appeal with streamlined usability to ensure your site looks and functions the way you need it to. We focus on:
Strategic design that aligns with your business goals
UX-driven design based on proven data and user tendencies 
Responsive design to function flawlessly on any device 
Thorough testing to ensure design and development work together in complete unison
Seamless inventory management
Contact Us
Tell us about your project
Complete the form below to get a free consultation and estimate for your new website project
or click here to book a call with our strategy team
Proven web design from the original Minneapolis digital agency
The web design experts at Perrill combine form and function to ensure your website both looks incredible and contributes toward your business goals. We integrate all necessary elements to ensure your site's usability operates seamlessly alongside its one-of-a-kind design to boost your eCommerce sales. For nearly three decades, we've brought together design, development, and content to produce captivating and compelling websites for businesses across every industry. Our designers utilize firsthand experience in user behavior and the latest in digital design trends to create innovative sites that produce results. It's time to rebuild your digital image with one of the most proven web design agencies in Minneapolis.
It's important for your site to look good — but never at the cost of tangible performance. Our web designers work right next to our web developers in our office, ensuring your site will look and function exactly as it should for optimized results. 
How we drive better results with data-driven web design
Through our UX-driven approach to responsive web design, we help businesses achieve meaningful growth. Here's how we do it:
1
Overall strategy aligned with your business goals
In order to design a website that will accurately depict your brand aspirations and effectively deliver on your business objectives, we first take time to get to know you, your industry, and your audience. This process provides a roadmap for the rest of the project.
2
Collaborative, functional design
The design process itself involves constant collaboration — both within our departments and between our team and yours. We work together to ensure the project is progressing as it needs to and that all aspects of the site can work together in seamless harmony.
3
Testing, launch, & continuous improvement
Prior to launch, the site goes through a rigorous period of testing to resolve any technical issues and refine any aesthetic aspects that may come to light. Once the site is launched, our team continues providing ongoing support and optimization to ensure it looks and functions exactly as you need it to — and continues to drive sales.
Who needs a professional web design agency?
Almost any business has something to gain from a website redesign, but it will undoubtedly have a greater impact on some brands than others. UX-driven web design is ideal for:
Repositioning your brand within its industry
Modernizing your brand's image and digital presence 
Driving more customers to your local business
Generating more online sales for your eCommerce website
While our web design services can work in any industry, our best successes have come in the following industries:
eCommerce
Food & Beverage
Jewelry
Outdoors
Athletic Wear
Technology
Healthcare
Sporting Goods
Home Recreation 
Engineering
Manufacturing
Legal
Home Improvement
Agriculture 
Transportation 
Architecture 
Property Management 
Proven web design results
We've helped hundreds of businesses grow their revenue through effective web design. Here are just a few of our big wins:
Client
A large Twin Cities based health care provider
Result
Increased appointment requests from by 75%.
$2,000,000
Revenue generated in first year
Client
An existing national brand launching their first e-commerce website
Result
Generated over $2,000,000 in revenue within the first year.
57%
Increase in conversion rate
Client
A B2B technology solutions provider
Result
Increased conversion rate by 57% with new website design
43%
Decrease in bounce rate
Client
A national CPG company
Result
Decreased bounce rate by 43% with new responsive website
Businesses that have driven increased revenue through web design with Perrill: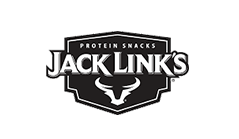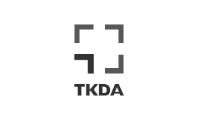 Responsive web design for lasting, high-impact results
Our web design services include:
We also have full-service digital marketing, creative, and development capabilities, all performed by our in-house experts. Our comprehensive approach and complete range of capabilities ensures you achieve maximum return on investment.
Tell us about your project
Complete the form below to find out how we can help with your new website build
Web design FAQs
How often does my website need a redesign?
Design trends are always changing, and this is especially true in web design where trends are largely dictated by data and user behavior. A newly designed site can remain effective and operational for a few years, but the longer you go between redesigns, the more likely you are to experience usability and integration issues, increasingly stale appearance, and reduced conversions. If you feel your website's outdated design is beginning to cost you revenue, the certified and award-winning Minneapolis web design experts at Perrill can strategize toward reversing that trend.
How much does a new website cost?
The cost of a new website will vary depending on scope, features, platform, and a number of other factors. The important thing to note is that a high-quality website will not be cheap — but it will be worth it. A website that captures your brand aspirations and delivers on your objectives produces significant ROI well beyond its launch date and can be more valuable than even your highest-performing employee. Our typical website builds cost between $25,000 and $100,000 depending on the size of the project, the design and visual requirements, the necessary integrations, and other factors. Can you build a site for cheaper? Yes, but you will get what you pay for. If you are a $40M business and you only pay $10,000 for a website, you'll end up looking like a much smaller and less sophisticated company than you really are. Don't skimp on your website investment. A good website will last several years and will pay off quickly.
How long does a web design project take?
A full web design project can take anywhere from a few weeks to a year or more depending on scale and customization, but one of the most important factors in the overall timeline is communication and responsiveness. If the project team and client are able to communicate frequently and effectively pertaining to feedback, progress, and necessary materials, the process can be smooth and expedient. Overall efficiency essentially comes down to open communication.
Does Perrill design and develop websites?
Absolutely! We have a full team of in-house designers and developers who work closely together to make sure your website looks and functions exactly how it needs to in order to drive your desired business outcomes. Every web design project also includes members of our content and SEO team to ensure your messaging is on point and your site is built to perform well in search results. While some companies choose to hire separate designers and developers, we recommend using an agency that does both to improve the process, reduce cost, and ensure everyone is on the same page throughout the build.
Grow your business faster with custom web design from the original Minneapolis digital agency.
Let's get started
Web Design News & Articles
Our certified digital experts stay on top of the industry through continuous education, testing, and application. Check out these articles to see what we've been working on lately: