Twelve Years On Top of the Web Design Industry
May 16, 2016
Perrill has once again been named one of the Top Web Development & Design Firms in the Twin Cities.
This is the 12th time in the company's impressive 22-year history that this plaque has been hoisted by president and founder Jay Perrill.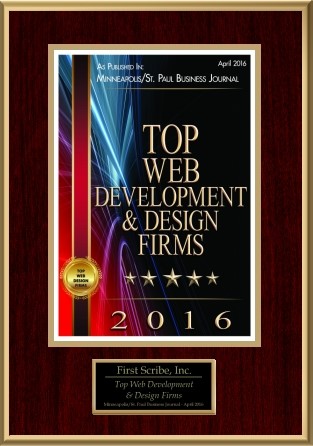 Of course, Jay doesn't take all the credit. Rather, it's a team effort made possible by a group of experienced and dedicated designers and developers. Although proud, Jay wasn't surprised to receive the 2016 award. "We have the best creative team in the area," he said. "This group is creating some of the best websites I've ever seen."
"Receiving this award from the Minneapolis/St. Paul Business Journal is an honor that extends from years of refining our process so we can continue to deliver the best websites to clients throughout Minnesota and beyond."