Perrill Website Named CSS Nectar Site of the Day
April 6, 2015
On March 26th, the Perrill team proudly unveiled our brand new responsive website. One week after launch, the website was named the CSS Nectar Site of the Day.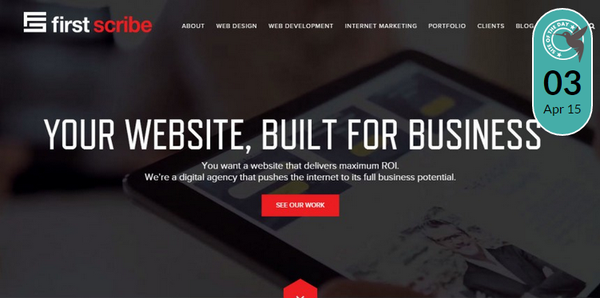 As a leader in the web design industry, we began championing responsive design as the premier approach to the web even before Google did. We've designed and built close to a hundred responsive websites for clients all over the country, and now we finally have one of our own. Our new website incorporates the latest in online technology and was a total group effort by our design, development, and marketing teams. 
Although there were challenges at times, Perrill's founder and president Jay Perrill couldn't have been happier with the finished product: "I'm proud of the way my team came together on this project. Our new website is proof you can build a highly impressive design that integrates mobile usability and search engine capabilities."
We even managed to spend a few minutes celebrating the new site launch before going back to what we do best: creating websites and solutions that deliver maximum ROI.