Google Analytics 4 Migration
Experts
Google Analytics 4 is the future of measurement, and now is the time to get started. Our Google Analytics 4 experts understand how to create a measurement strategy that will improve your marketing efforts. We focus on:
Understanding your true business needs
Tracking what matters most so you can tie marketing back to business outcomes
Ensuring data accuracy (our migration services improve data accuracy by up to 60%)
Migrating and preserving your existing data
If you don't start migrating today, you risk losing all of your data and wasting marketing dollars on unknown performance. 
Start Your Data Migration
Start Your Google Analytics 4 Migration Now
Complete the form below to start your data migration
Who Needs to Upgrade to Google Analytics 4
If you are currently using Universal Analytics, you need to upgrade to Google Analytics 4 now. Universal Analytics will stop collecting data in July 2023, and you will lose all access to your data by the end of 2023. By setting up your Google Analytics 4 property now, you can ensure data continuity. Since GA4 is a brand new platform, none of your existing data will transfer, so it's essential to find other methods to preserve this information you have collected for years. Our Google Analytics 4 migration services help you: 
Accurately assess current performance
Predict future performance so you can improve your targeting and marketing spend
Unlock insights you never had about your website and business
Preserve all existing data so you don't have to start from scratch
Google Analytics 4 offers many features not currently available in its predecessor, Universal Analytics. To take full advantage of everything GA4 has to offer, contact Perrill today to complete your migration. 
Our approach to measurement and tracking with Google Analytics 4
We believe in a unified digital strategy that accurately measures performance and ties business results back to data. Here's how we do it:
1
Assess your business needs
Measurement starts by understanding your business needs and what matters to you. It's more than just a list of KPIs. It's a complete understanding of what you are trying to accomplish so we can determine the best way to get there. 
2
Our measurement experts perform a custom analytics setup to make sure we are accurately tracking all important data points to properly assess performance. We map out everything and test thoroughly before launching your platform. 
3
Customized and Meaningful Reports
It's easy to be overwhelmed by data. We create custom reports that are meaningful and easy to interpret. You won't get bogged down by meaningless data or vanity metrics, and our team will help you understand how to improve your marketing efforts based on our data analysis. 
Measurement Experts Who Understand Google Analytics 4
Google Analytics 4 is a brand new analytics platform that can provide detailed insights about your website and marketing efforts that weren't possible with previous analytics tools. It's also an incredibly complicated tool that requires specialized expertise in order to properly configure to avoid tracking errors and missed opportunities. Our analytics experts have been implementing Google Analytics 4 since it first launched in 2020. Through constant experimentation and complex implementation, we have developed the perfect formula for setting up a Google Analytics 4 property that can help maximize your digital presence. 
Google Analytics 4 is the ideal measurement platform for any industry, especially:
B2B
Ecommerce
CPG
Outdoors
Healthcare / Dental / Medical
Financial
Engineering
Architecture
Manufacturing
Technology/IT
Businesses that have improved measurement with Perrill: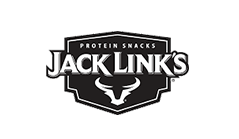 Comprehensive Google Analytics 4 Services
Our full-scale measurement services include:
Google Tag Manager Configuration
Event and Conversion Tracking
Google Analytics 4 Configuration
Google Data Studio Reporting
Heatmapping and Visitor Recording
We also have full-service digital marketing, creative, and development capabilities, all performed by our in-house experts. Our comprehensive approach and complete range of capabilities ensures you achieve maximum return on investment.
Get a FREE analytics audit
Complete the form below to see if you can benefit from our Google Analytics 4 services:
Google Analytics 4 FAQs
When should I upgrade to Google Analytics 4?
The sooner you upgrade, the better. Universal Analytics stops collecting data in July 2023. The earlier you set up GA4, the more historical data you will be able to utilize.
Can I upgrade to GA4 on my own?
Creating a GA4 property is relatively simple, so it's feasible to do it on your own. However, 95% of GA4 properties are configured improperly or are missing important tracking features. If you want to create a GA4 plan that will help you optimize your marketing efforts, you should contact a Google Analytics expert.
What makes someone a GA4 expert?
Google launched a certification for Google Analytics 4 in August 2022, but it is a very easy exam that almost anyone can pass after using the platform once or twice. To assess whether or not someone is a GA4 expert, find out how many implementations they have done, and ask what their migration plan is. A true GA4 expert will be able to provide a detailed migration plan that explains how they will set up your property to maximize your marketing efforts.
Do I really need Google Analytics 4?
There are other options available if you don't want to use the gold standard for website analytics, but we strongly recommend Google Analytics 4 because it is free, integrates with almost every system, and provides flexibility and power that can't be matched by other tools.
How long does Google Analytics 4 migration take?
We have a 30-day program for migrating to Google Analytics 4. This ensures all tracking is set up correctly and that all data is flowing in. While it only takes a few minutes to create and install a basic GA4 property, the bulk of the work happens after the initial property creation. You don't want to take shortcuts during this process or you will miss out on important data and you won't be able to make intelligent marketing decisions based on data.
Improve your marketing efforts with Google Analytics 4 migration services
Let's get started
Google Analytics and Measurement News
Our analytics experts stay on top of the industry through continuous education, testing, and application. Check out these analytics articles to see what we've been working on lately: