Back
How to Add Editable Areas to Exported MailChimp Templates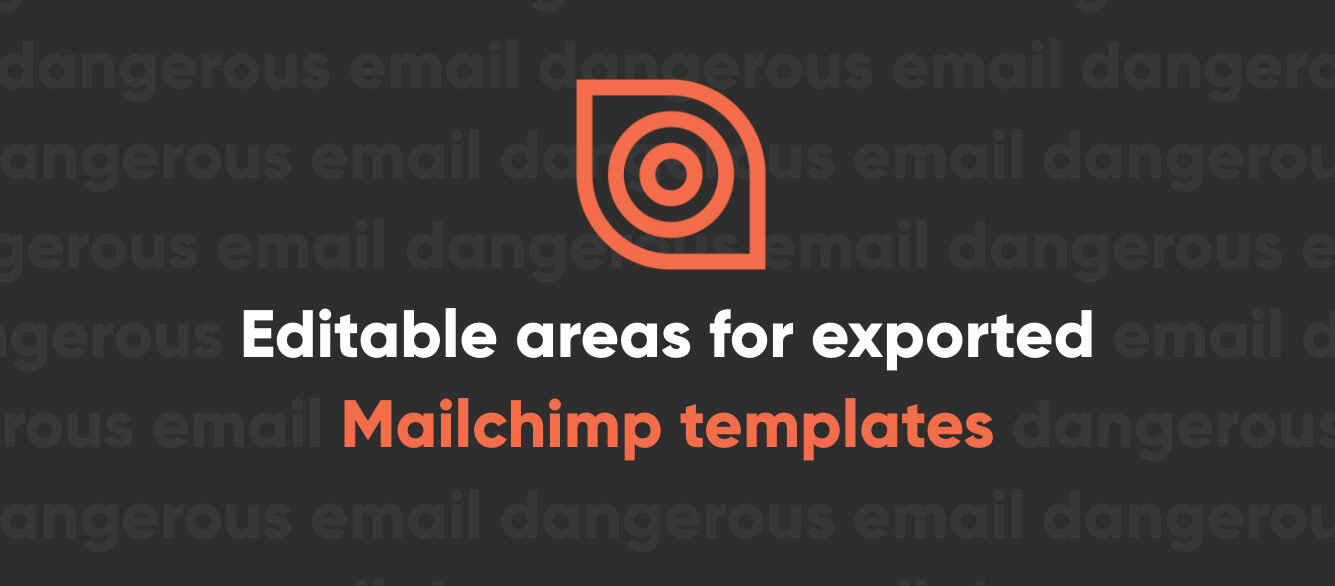 If you've tried recently exporting a MailChimp template you've been greeted with this alert. It's a shame, but a necessary change since MailChimp decided to make editing templates super easy.

I Don't Believe MailChimp
Let's imagine you don't believe MailChimp or happened to ignore the big yellow message on your screen. What happens next?
The export and edit process is the same as it's always been. You download an HTML file, open in your favorite HTML editing software (I use Dreamweaver) and customize to your heart's content.
Once you've customized your template you will need to re-import back into MailChimp. This is where their warning comes into effect.
When you re-import back into MailChimp and enter the template designer screen you will notice all your editable boxes have gone away when you click over to the design mode.
Can I Fix the Problem?
If you look through the custom template documentation you can find information about the "mc:edit" HTML element. This element allows you to bring the editable regions back to the template you just lost.
Important Notes:
You must have a unique name for each individual instance of the mc:edit element.
While the mc:edit element brings back the ability to change a specific area in your email. It doesn't allow you to drag and drop like the basic and themed MailChimp templates.
The email will still be responsive since you are not modifying any CSS.
All Fixed
As you can see, creating editable regions within an exported MailChimp template isn't a tough undertaking and a fairly quick implementation if you're comfortable with HTML.
With that said, I do recommend reviewing the MailChimp documentation above because it dives deeper into how the mc:edit element and their templates work.
In closing, I wish you luck and, as always, don't hesitate to leave a comment below.

Written by
Nathaniel Tower
Nate Tower is a Director of Marketing at Perrill. He is a creative expert gifted in pinpointing our clients' realities, goals, and audiences and turning that information into a captivating and never-before-heard brand story. With roots in digital marketing, education, and creative fiction, Nate's an Old Faithful-caliber fountain of knowledge.