Back
How to Choose a Web Development Company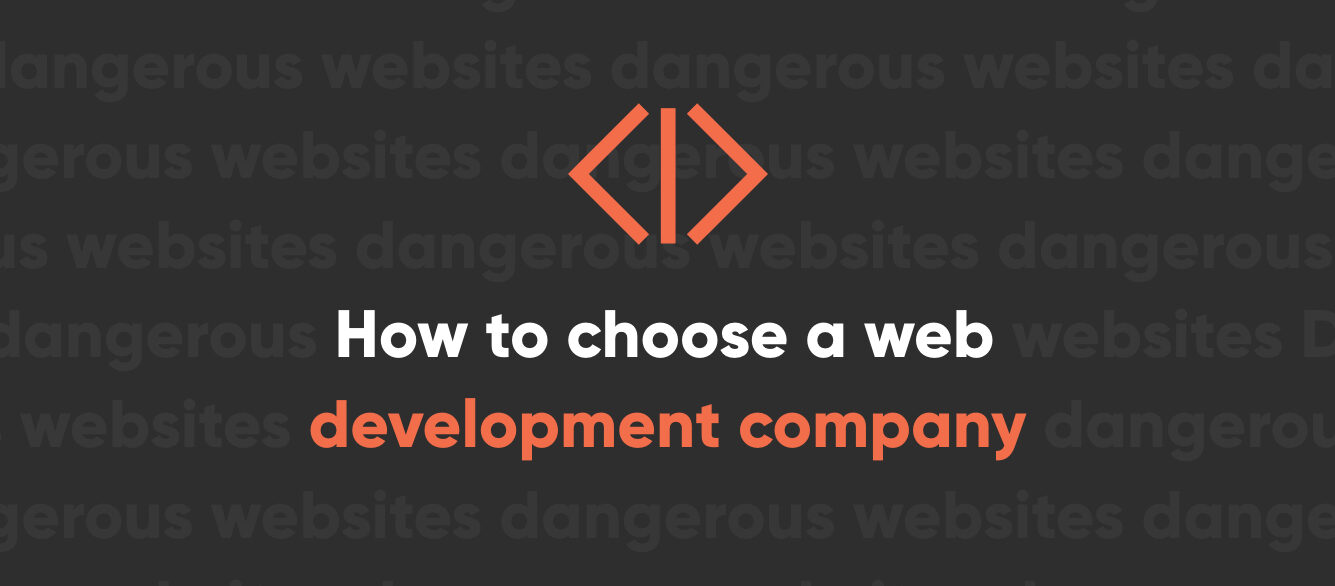 The task of choosing the right agency to develop your website is as important as any you'll make toward the future of your business, right up there with logo, leadership team, and genre of techno to use for your hold music. No company is successful today with a lackluster website, and finding the right development team to meet then exceed all your needs has a tremendous impact on your overall bottom line.
There are a number of key factors to consider when searching for the right web developer, many of which often go forgotten by even the most informed business owner. From technical skill and coding prowess to past experience and proven success, no aspect should be taken too lightly. Here are 10 areas to keep in mind during your search to ensure you end up with the right team and the brightest future for your business.
Coding geniuses
Coding is the core skill and language at the heart of everything to do with websites. Your developer should have a hyper-fluent knowledge of coding and be able to build your site from the ground up efficiently and accurately. Your customers wouldn't settle for anything less than an industry expert. Neither should you. Any dream you have for your site can be achieved by the right developer with an automatic grasp of all code. Seriously, they should be waking up at night screaming semantics into the ether. It shouldn't be their second language, it should be language 1B.
Proven track record
There's a reason Clooney never has to audition. Past success is a sure indicator of whether or not a developer will be able to properly meet all the demands of your site. Take a look at their development portfolio or request to see samples of their past work. An agency proud of its talent will be happy to oblige. If they've successfully crafted functional and innovative websites in the past, there's a good chance they'll do a good job on yours, too. This also shows they have experience collaborating with clients and communicating throughout the process to achieve the best possible end result.

Responsive support
The right developer will serve as a collaborative partner through every step of the site-building process. It's important they listen and understand the goals of your business and how those can best be met through a functional and beautiful website. There will likely be issues that arise both during and after the creation of your site, so it's also crucial they're able to roll with those punches and address any problems in a friendly and cooperative way. Think of them as the Robin to your Batman, minus the spandex.
Integration experts
The ability to integrate all your third party systems into your new site is not just a perk – it's a necessary component to look for in a developer. Whether it's Salesforce, MailChimp, or something more industry-specific, the right team will be able to ensure seamless integration across all platforms. Your new site should be built around your existing systems, not the other way around. We'd never tear down the Eiffel Tower just to plant some grass in its shadow. In some cases your third party systems may need an upgrade to align with industry standards, and the right developer will be able to recognize that.
Certified developers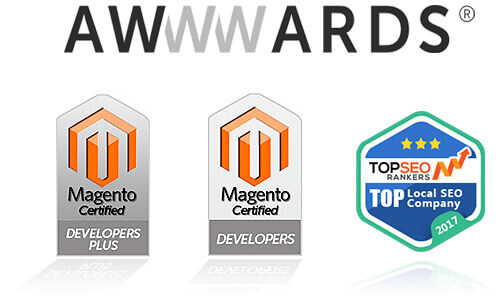 An impressive development team will have certain privileges others don't, typically acquired through long-standing success in the industry and a quality body of work (and sometimes magic). For example, if you're building an ecommerce website, you're going to pick the agency that boasts multiple Certified Magento Developers over the one that has a part-time developer who dabbles in ecommerce. Partnerships or certifications from companies like Google, Adobe, Rackspace, and Amazon Web Services give agencies a leg up on the competition and a more advanced range of capabilities. Think Swiss Army Knife vs. butter knife. These partnerships are key to consider when looking for a developer, as it also displays a relevance within the industry and priority from some of the biggest names on the web.
Ability to work with designers
We know development is important, and so is design. The two should intertwine and work alongside one another to create the best possible experience every time anyone visits your site. Some agencies offer both development and design services, which indicates fluid communication and collaboration as they work with you to build your website. This ensures everything looks and functions the way you want and that there are no delays in either creation or ongoing maintenance. They should be able to bake the cake, decorate it, and repair it when it flies off the flatbed.
Variety of experience
It helps to know your developer has experience building sites for a wide variety of industries and audiences. Can they handle everything from marshmallows to machetes? If so, there's a good chance your site will be no problem. Agencies with experience in both B2B and B2C websites are sure to have a firm grip on tailoring the code and design to your needs. It also shows experience excelling in a variety of circumstances, no matter the client or goal of the website. You might be tempted to choose the developer who only builds websites for dentists, but that's ultimately going to result in you getting a one-size-fits-all website that doesn't give you the functionality you really want.
They care as much about the backend as they do the frontend
A successful website doesn't just look great, it also functions seamlessly for your customers and for your team. It should be just as easy for your customers to find what they need or make a purchase as it is for you to update content or design. A good developer will make the backend so user-friendly that you'll wonder what you used to do at work all day.
Keeping up with the industry
The website industry changes rapidly, and the developer you choose should be able to grow right alongside that trend. This will keep your business operating along the cutting edge of your respective industry and remove any risk of becoming obsolete (gasp). Look for someone consistently applying innovative and new ideas into their work and looking to push the envelope of web development. These companies will often have some of the previously mentioned industry privileges and an inventory of successful and varied clients. An ambitious spirit is a sign of a healthy agency, and they'll make a habit of applying that same mentality to your website.
They're not dirt cheap
Effective web development is not cheap. It costs money to achieve a website that looks good, operates well, and converts visitors into profit for your brand. You can't take shortcuts in your development or you'll end up regretting it down the road. What if Airbnb or Netflix had skimped on their web budget? We'd all be sleeping in hammocks and watching Baby Geniuses 2 on VHS. You get what you pay for in this respect, and you want a great website. Hiring a cheap web developer always ends with hiring a very expensive web developer to put out all the raging fires.
Bringing it all together
There's a good chance you've never considered several of these factors when contemplating the right development agency. That's okay. But now you should. All these aspects and more go into building the best possible website for you and your business.
At Perrill, we deliver full-service development and design to push the web to its full business potential. We'll do the same for you. Contact us today for development that's truly designed to help your business grow.

Dan Cole is the Manager of Content & Copywriting at Perrill. He has been professionally strategizing and creating original content since 2011 across agency settings, corporate positions, and journalistic beats, and now masterminds written materials of all kinds for Perrill's clients. He was named Acme Comedy Co.'s Funniest Person in the Twin Cities in 2014 and will never let any of us forget it.