Back
Introducing Analog Websites, A Groundbreaking Achievement in Technology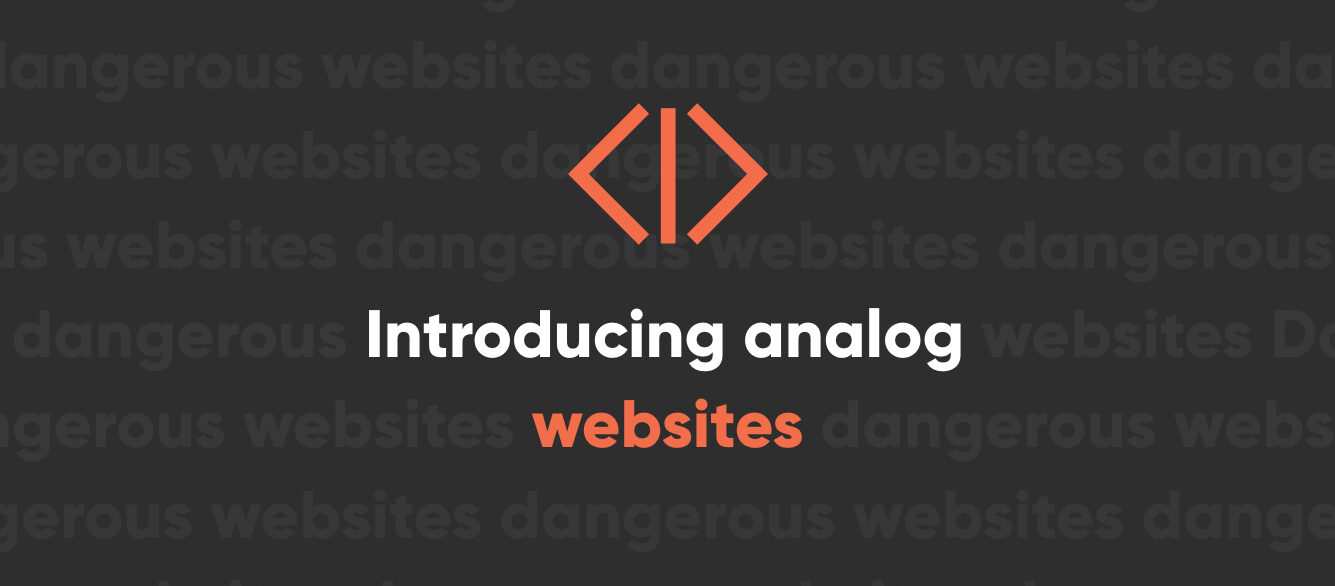 We all know how important it is to reach your customers whether they're online or off. Well guess what? Your customers are spending more and more time offline. In fact, the average person spends more time not using websites than using websites.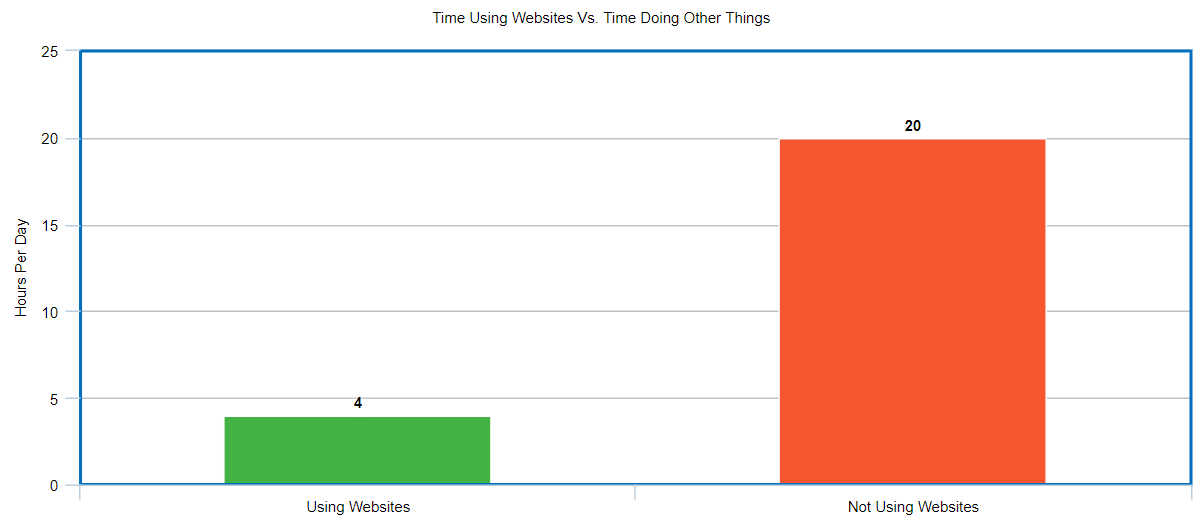 Between sleeping, showering, exercising, commuting, and just wanting to be more disconnected in an era where it's increasingly creepy to be online, your customers are using their devices less and less. So what's your plan to reach them?
Yes, you still need an amazing responsive website that's designed to convert. You still need SEO and email marketing and Google AdWords and remarketing and Facebook advertising and a sleek new Vero account and all that jazz. But if you really want to maximize revenue and reach your business goals, you have to do something a little more. Enter the analog website, an exclusive new technology developed right here in Minneapolis, Minnesota, by the web experts at Perrill.
Analog Is Making a Comeback
So just what is an analog website? More on that in a minute. First, we need to digress slightly. The digital era is in trouble. Print books have regained the throne over ebooks. Vinyl records are the only form of music media that is increasing in popularity each year. In other words, digital is dying. The takeaway: people want to move away from digital and get back to the basics. And they're ready to do the same with the websites they visit.
Analog Websites Go Anywhere
Your customers can access your analog website no matter where they are. On the airplane. On the bus. In their bed with one of those cool reading headlamps that won't disturb their slumbering partner. Anywhere. No internet connectivity is needed. All they need is a copy of your analog website, which is pretty easy to get into their hands with our special Analog Website Distribution Package (AWDP). But more on that later. We still need to talk about what exactly an analog website is.
Really, What the Heck Is An Analog Website?
Glad you asked, and glad you've stuck with us so far. It's going to pay off big time. You paid a lot of money to give your business a great website that works on every device. So why shouldn't it work on no device at all? That's why we built the analog website. It's fully compatible with your existing website, and it can exist in several different forms:
Bound book - A full copy of your website printed on 20-pound, bright white paper and bound in a striking book (hard and soft cover available)

Stapled pages - A full copy of your website printed on 20-pound, bright white paper and stapled together (top left or tri-staple options available)

Paper clipped sheets - A full copy of your website printed on 20-pound, bright white paper and paper clipped together (binder clips available for a small surcharge)
Want something a little more intimate or personalized? We'll rewrite and draw your existing website by hand and put it together in one of the formats above.
Analog-Friendly Websites

I know what you're thinking. Why can't I just print each page of my current website and staple them together as is without paying for an analog website? Ha! That's what people said about mobile websites too. Remember how bad your website looked on a mobile device? That's why you had to make it mobile friendly. Similarly, your current website needs to be optimized for analog before you can create an analog website. If you just print your current website right now, all you'll have is a bunch of pieces of paper. It definitely won't convert, and it won't achieve high rankings in Google's forthcoming analog algorithm (analogeddon, anyone?).
Analog Websites Are Fully Trackable
You know all that data you love from your website and other digital efforts? You can still get it from your analog website. Analog websites are incredibly easy to track. You can hand-number them or print a serial barcode to make it super easy to know just how many you've distributed. You'll always know how big your reach is. You can even import that data into your current analytics tool to give you some sweet cross-website tracking.
a-Commerce
Once again, I know what you're thinking. If my customers are on my analog website, how are they going to buy my product? That's where aCommerce comes in. Your analog commerce website will feature all of your products (sort of like a catalog, but in analog website format). When your customers want to place an order, they have the option to mail in an order form, call to place an order, or even send you a fax with their order. If that sounds a lot like a catalog to you, then you're sort of on the right track, but remember that this is an analog website, not a catalog.
Are You Ready To Go Analog?
There's never been a more important time to reach all your customers everywhere they are. And the landscape has never been so volatile. The only answer is an analog website. You have to do it now. It's time to optimize your current website so you can go analog and reach every customer all the time no matter what. Contact us today and mention promo code APRIL1st for half off your first analog website. 

Nate Tower has over 10 years of digital marketing experience and currently serves as the President of Perrill. He is a creative expert gifted in pinpointing our clients' realities, goals, and audiences and turning that information into a captivating and never-before-heard brand story. With roots in digital marketing, education, and creative fiction, Nate's an Old Faithful-caliber fountain of knowledge.