Back
5 Crucial Elements of a New Website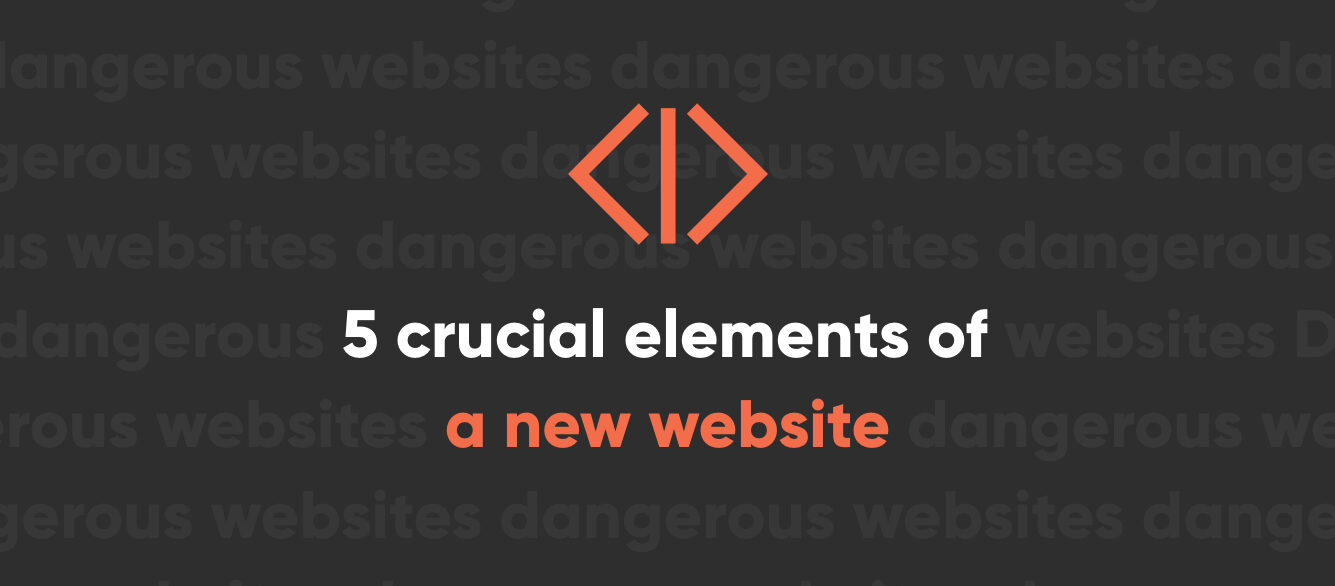 A new website often brings with it a lot of opportunities to grow your business. From improved visibility to better functionality, your new site is often the pathway to reach your goals.
Of course, a new website is only as good as its individual components. No matter how eye-catching the design, your site won't accomplish much unless it provides great user experience.
If you want your website to take your business to the next level, you need to make sure it's the complete package. Here are five crucial elements of a new website.
Layout
In general terms, the layout is the overall picture of how your site looks. It dictates where all the elements sit on each page. What are you putting above the fold? How much scrolling is required on a page? Where are your calls to action and "buy now" buttons?
A good designer will carefully consider each element of your site when creating the initial mockups. This requires creativity, extensive knowledge of best practices, and a keen eye for detail. You have to know where people are most likely to look—and how to get them to look in the right places.
There's no single ideal layout for a website; otherwise, every site in the world would look exactly the same. The key here is creating the layout that is going to work for your customers. The wrong layout might look good, but it won't function well. 
Technology
The average lifespan of a web design is only about three years. Depending on your industry, it could be even less. If three years doesn't sound like a lot of time, think about how quickly the internet changes. Your new website needs to use the most updated technology. Otherwise, you're going to be obsolete in three months.
Being mobile friendly is no longer even a question. Any new website that isn't mobile friendly might as well not even exist. With over 50% of all search queries coming from mobile devices, it's absolutely imperative that you're optimized for mobile. The best technology to accomplish this is usually responsive design.
The technology of your website doesn't stop here though. You need to make sure your site is future-proof. This means you need to use proven technology that will still work in a few years. While it's impossible to know for sure what the future will bring in terms of technological advances, a good developer knows what's required to make sure a website is still going to be running at optimal performance down the road.
Content
This is one area many business owners often overlook when getting ready to launch a new website. You wouldn't believe the number of sites that are fully developed but can't go live because they just don't have any content.
If you want to reach your audience, you need to have quality content. This includes compelling text that provides information about your products and services, but it goes beyond that. You also need to have plenty of media. Use images and videos as much as possible to convey your business's mission.
When it comes to content, you need to have the right material and enough of it. Don't assume your visitors will know what your products and services are. You need to be ready to tell your story. This will make your new website more shareable and more compelling for your new audience.  
Navigation
No matter how great your website looks, you won't sell any products or get any leads if your visitors can't figure out where to go. Your new site needs seamless navigation that takes your users right where you want them.
If your end goal is getting more sales, then you need to make it easy to navigate from a category to a product to the shopping cart. If you're looking for more leads, make sure it's easy to find the right contact form. Don't assume your users are going to know how to do any of it.
The right design team will know how to structure your navigation so your users can get to where they need to go. You may also want to do a little usability testing prior to your site launch. Have a few people unfamiliar with the new site try to use it. If they can't figure it out, then you need to develop a new plan.
KPIs
Speaking of navigation, your new website needs to have very clear key performance indicators (KPIs). Without these, it will be impossible to measure the impact of the website on your business.
This is generally pretty easy for e-commerce sites—you want your customers to buy stuff. It can be a bit more complex for lead generation sites. Although it may sound obvious—we want leads, of course—there are many sites that launch without any clear goals. You shouldn't use a general contact form if you want your customers to request a quote. Know exactly what you want your website to achieve before you launch it. Otherwise you'll be sitting around saying, "Wow, this new website sure looks great. I just wish it did something."
Bonus: Tracking
No new website is perfect. Regardless of how much experience your design and development team has, there will be ways to improve the site in the future. We can use all the best practices we want, but everything varies by industry and actual experience. That's why you need to track everything and be ready to make informed changes that will result in more sales and leads. Setting up tracking on your new site should go well beyond a standard analytics implementation. You need a quality tag management system that will give you the ability to easily track every element on your website. Then you'll be able to dig into the data and see how well the layout, content, and navigation are really working.
When designing a new website, it's easy to get lost in the look of the thing. When the site is ready to launch, you need to have a lot more than a pretty design. Your website needs to be ready to actually accomplish your business goals.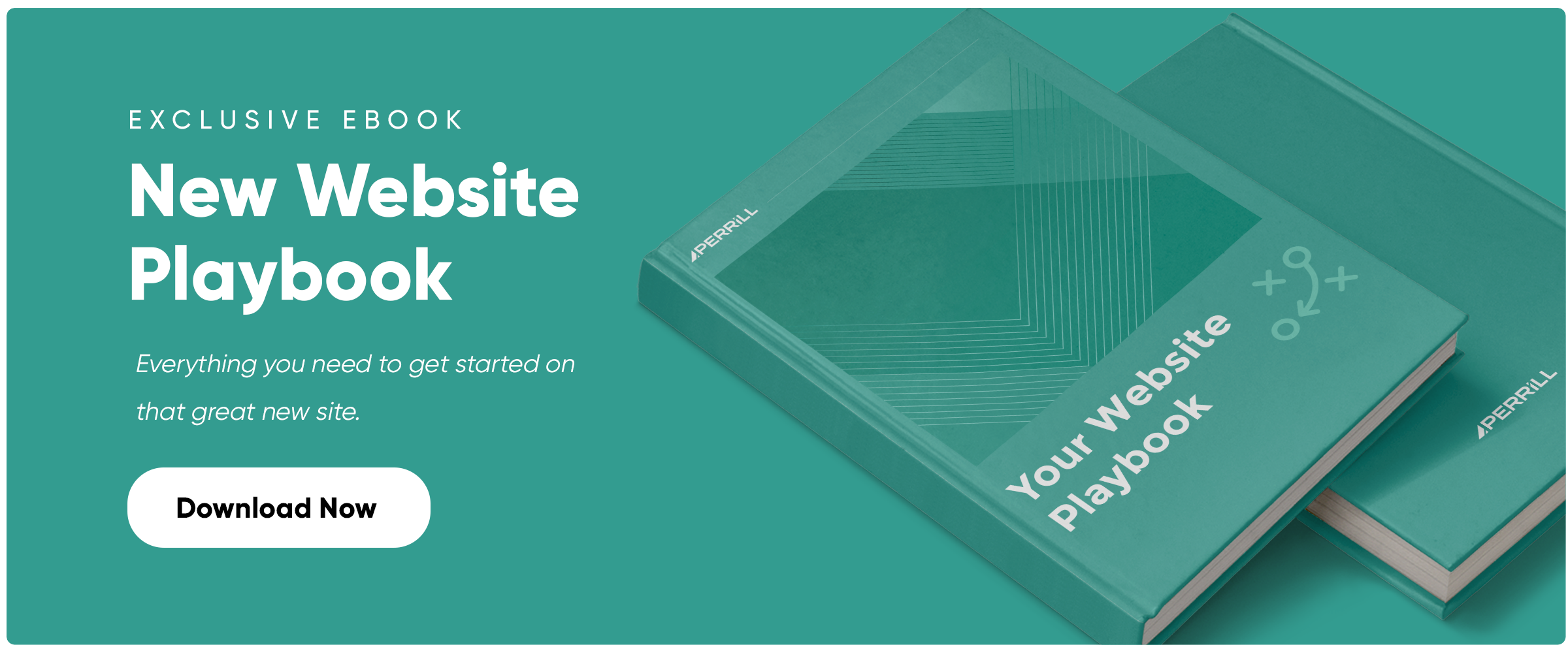 Nate Tower has over 10 years of digital marketing experience and currently serves as the President of Perrill. He is a creative expert gifted in pinpointing our clients' realities, goals, and audiences and turning that information into a captivating and never-before-heard brand story. With roots in digital marketing, education, and creative fiction, Nate's an Old Faithful-caliber fountain of knowledge.