The unique challenge
As a growth-oriented provider of large-scale and high-powered colocation, Compute North needed a website that would convey its expertise and capability while also making it easy for users to get in touch and reserve hosting space.
Compute North approached Perrill for a complete brand overhaul to bring its vision to life and compete in a rapidly growing space. The resulting process tackled all phases of branding, content writing, design, development, and marketing to immediately establish the company as a market leader.
01

Create buzz in launching brand's online presence

02

Craft brand messaging strategy to align with company objectives

03

Create responsive design that aligns with desired brand perception and site functionality

04

Drive hosting space requests through the website

05

Create custom marketing plan to include email, blogging, paid media, and ongoing SEO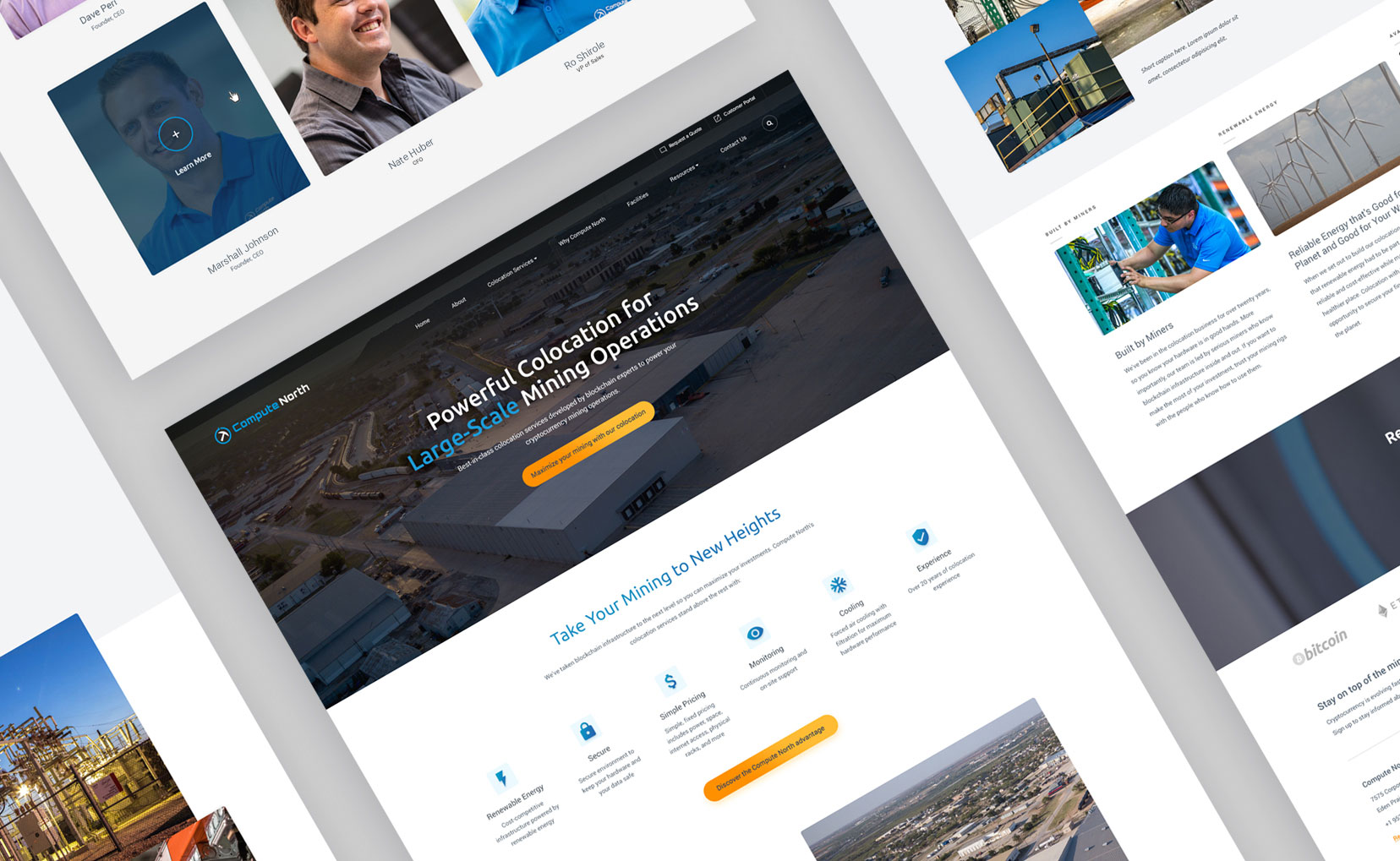 Proven Results
The new Compute North site boldly establishes the brand as the leader in high-performance hosting, but it's the numbers that really express the client's satisfaction with our digital efforts. Here's the empirical data:
Increase in qualified organic traffic
Cultivating Thought Leadership
550% increase in qualified organic traffic
Perrill strategically crafted Compute North's new sitemap along with a brand messaging strategy and user personas to leverage across the site and in marketing efforts. The messaging combined with the site's responsive design and development in WordPress contributed to a sharp uptick in organic traffic following launch. Perrill also created and maintained a blog to help position Compute North as an active thought leader in the industry.
The Perrill team not only put us on the map, but they put us in the best position possible. Business has been booming since we started working with Perrill, and we even had to ask them to slow it down so we can get caught up on all the new business.
Dave P., Founder & CEO, Compute North
Always Optimizing
30:1 ROI
Since launch, the site has expanded its service offerings and now provides additional info on miners Compute North distributes and hosts. Perrill put a custom marketing plan in place that includes email via MailChimp, blogging, Google Ads and LinkedIn Ads, and ongoing SEO maintenance. We helped guide Compute North through the unveiling and rapid promotion of new facilities throughout the country to drive hosting contracts directly through the site.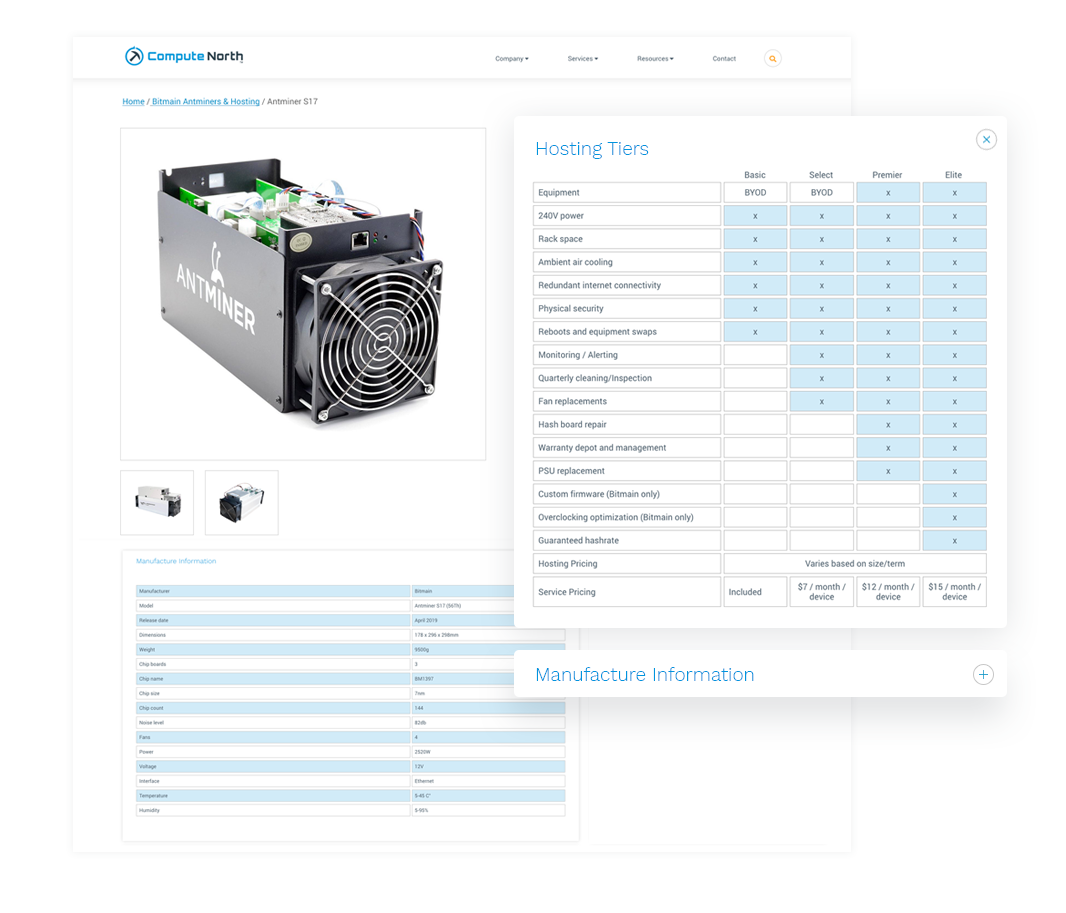 Inspired?