The unique challenge
As one of the largest athletic brands in the world, Puma needed to deliver an effortless ecommerce experience that would effectively serve its smaller markets without exceeding budget.
Puma's global site already utilized a robust ecommerce system, but its smaller markets in Australia and Russia needed a solution that would provide users with the same experience at a fraction of the cost.
01.

Develop proof-of-concept Magento site to save Puma millions of dollars

02.

Provide user-friendly ecommerce experience for smaller markets

03.

Create a cost-effective alternative to Demandware ecommerce platform

04.

Enter markets not previously viable with former platform

05.

Replace Adobe Scene7 image integration with Puma's in-house solution

06.

Expand PISA functionality to better accommodate API integration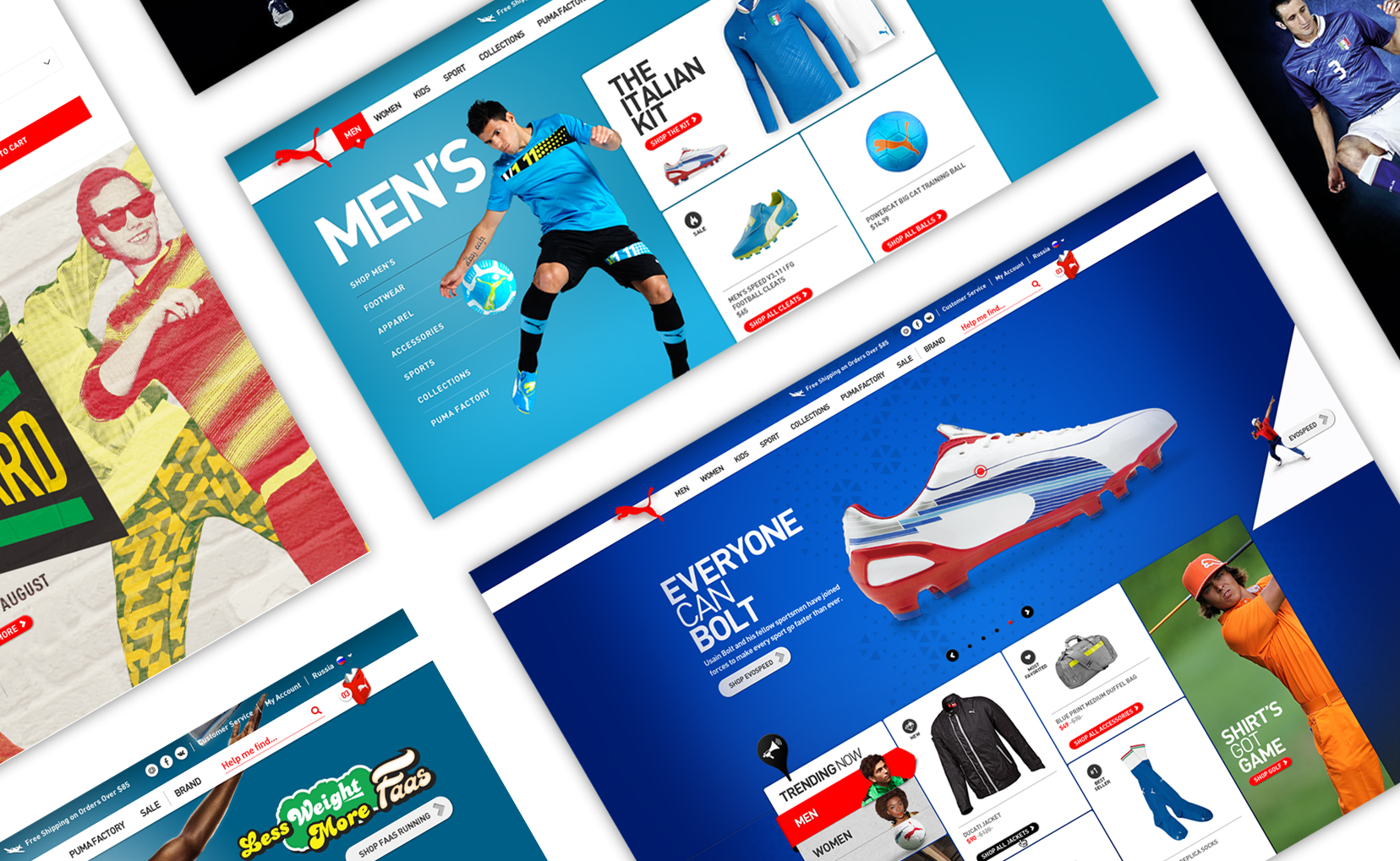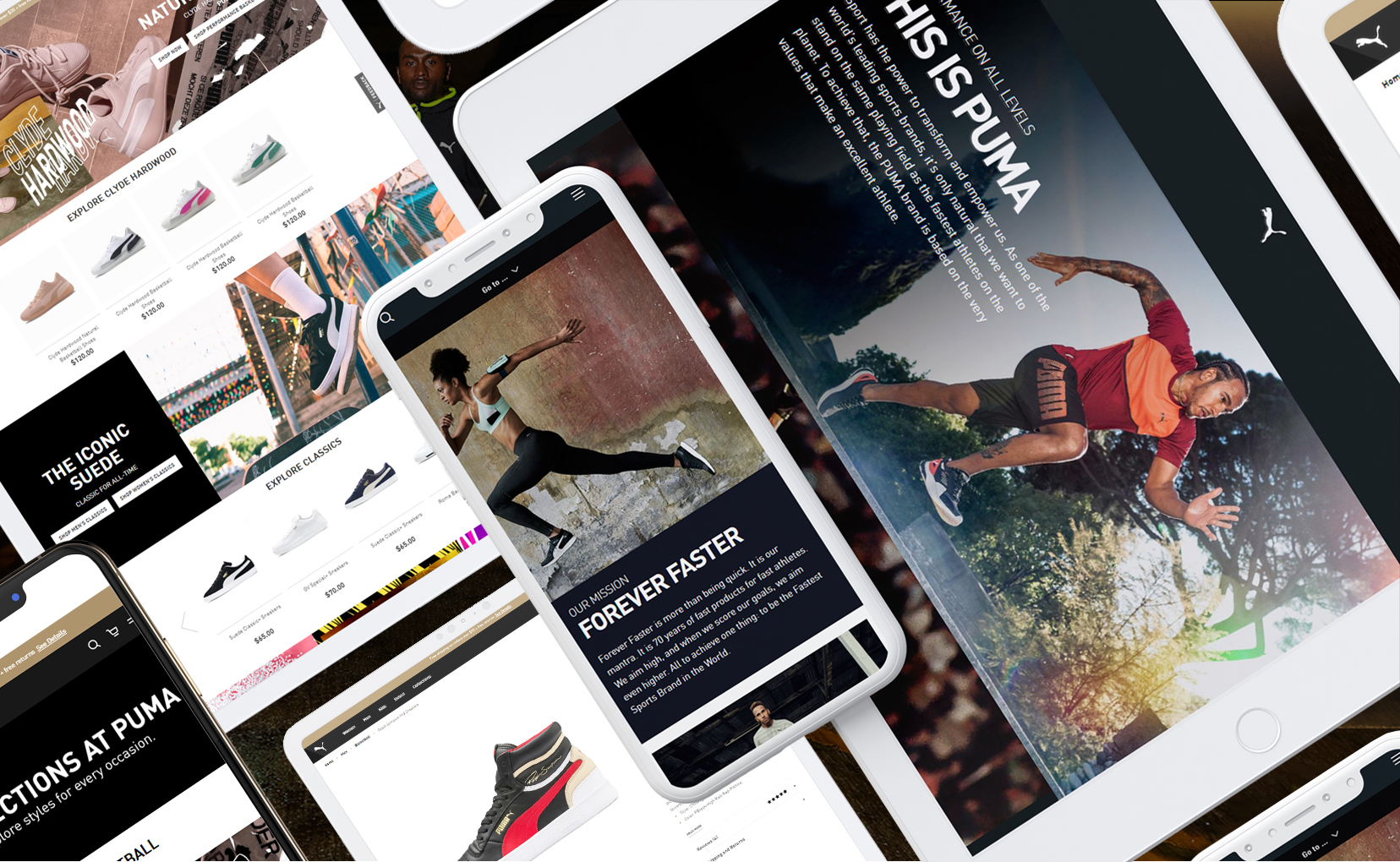 Proven Results
Developed to meet the brand's rigid standards, the new Puma websites successfully accomplished the company's goal and saved the brand millions in its smaller markets.
On-brand, user friendly experience
Ongoing support and optimization
Millions of dollars in revenue
A global ecommerce experience
Custom development meets on-brand design
Perrill developed the proof-of-concept site by applying design elements provided by the client from Fluid to the Magento platform, with the look and functionality made to match the designs as closely as possible. Perrill created and integrated several non-standard Magento features, including shopping cart item count and an interactive "trending now" panel on the homepage.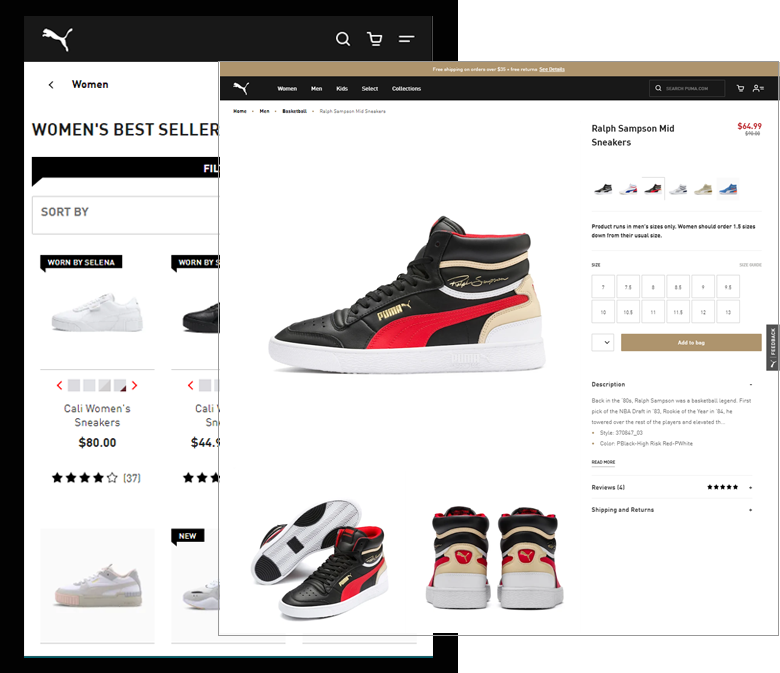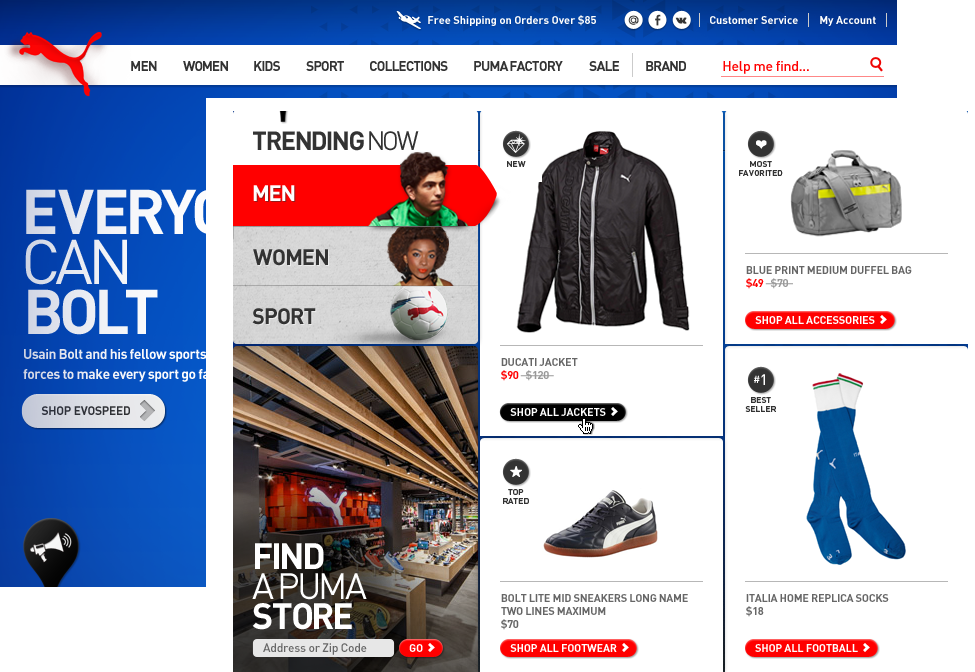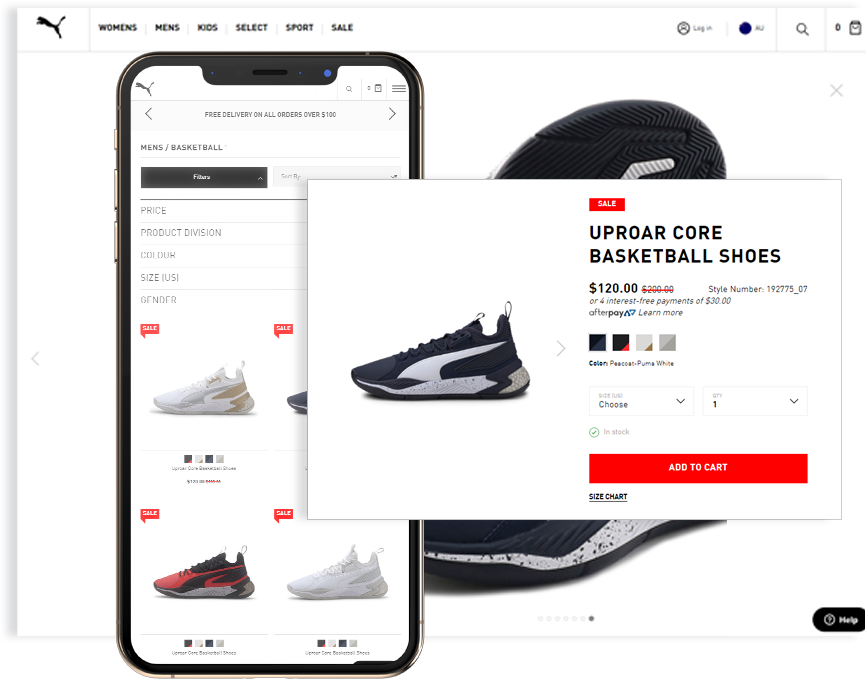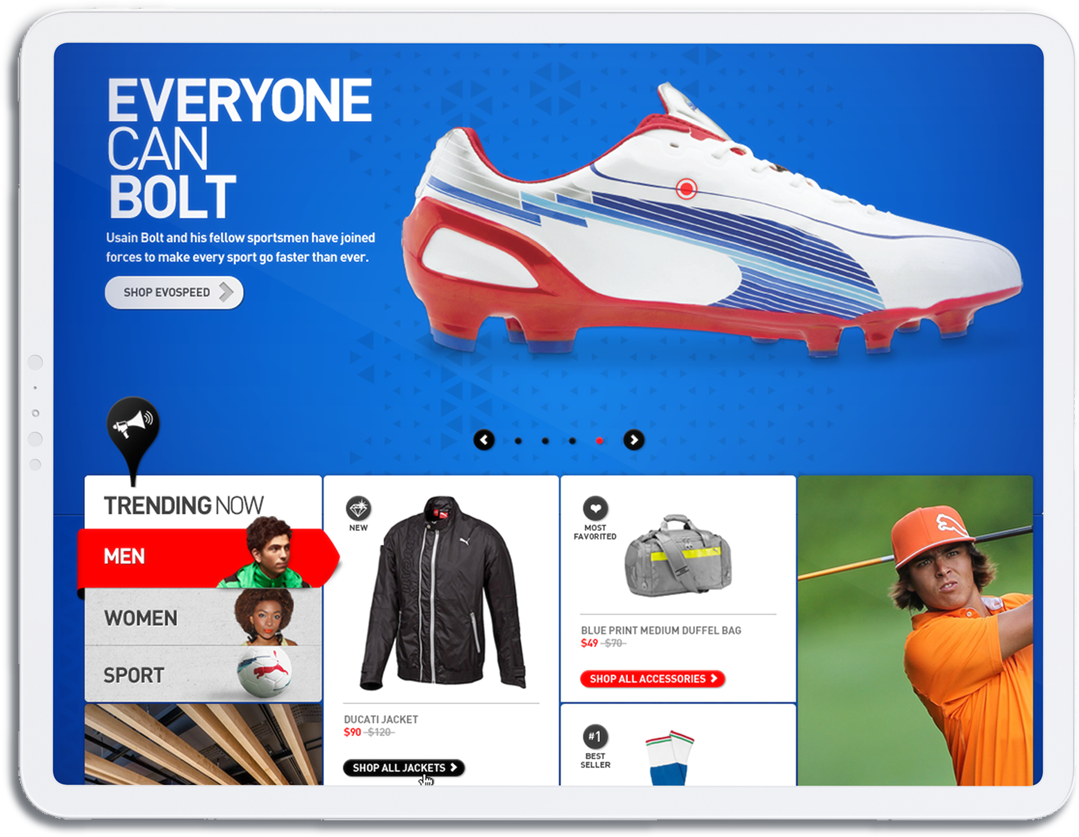 Ongoing optimization
Site-launch is just the beginning
Adobe Scene7 image integration was initially utilized at site-launch, and was later replaced with Puma's in-house PISA solution in Magento to showcase product images. Expanded PISA functionality was later developed to better accommodate API integration, allowing for API pull at the time of Heiler import and via cron/batch process.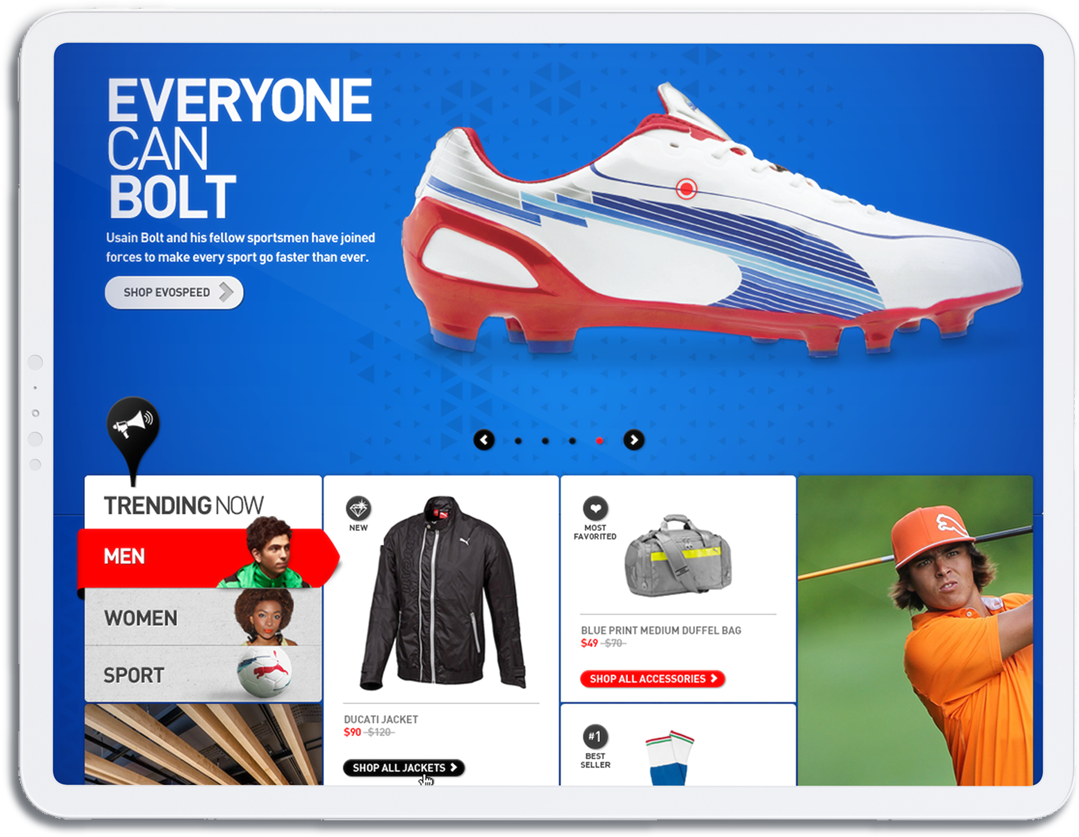 "We've worked with Perrill on a number of Magento projects for Puma. The team at Perrill has been quick and efficient not only helping us plan and build out various eCommerce projects, but their ability to work cross functionally and globally has been a tremendous asset."
Tom Davis - Global Head of Ecommerce | Puma
Conquering markets. Driving revenue.
Expert-level development from front to back
Perrill refined the new site's frontend presentation by developing a zoom tool similar to Scene7 and by only showing relevant swatches on product load. The project at large succeeded in shortening the traditional development cycle and allowing Puma to enter its target markets that were not financially viable via its former platform — all on a reduced cost and shortened timeline.