Facebook Introduces Free Organic Targeting for All Pages
December 12, 2014
During the past few years, we've seen the organic reach of Facebook pages plummet. Finally, it looks like there is some relief. And Facebook is giving it to us for free.
Earlier this week, Facebook announced two new publisher tools that are immediately available to all Page owners: Interest Targeting and Post End Date.
Before we dive into what these things are and how they can help, let's talk about how you can access them. There is one important thing you must do before you can utilize these new features. Here are the steps:
1. Get on Facebook and access your page.
2. Go to your page Settings: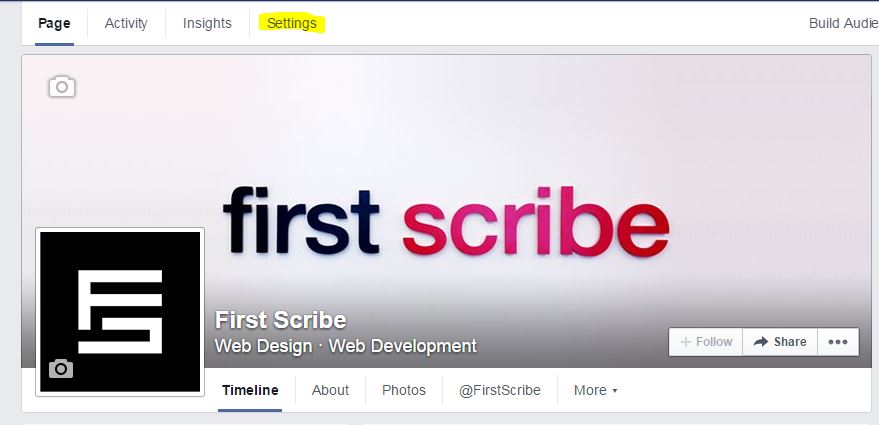 3. Turn on Targeting and Privacy for Posts
In the general tab, click "Edit" for Targeting and Privacy for Posts.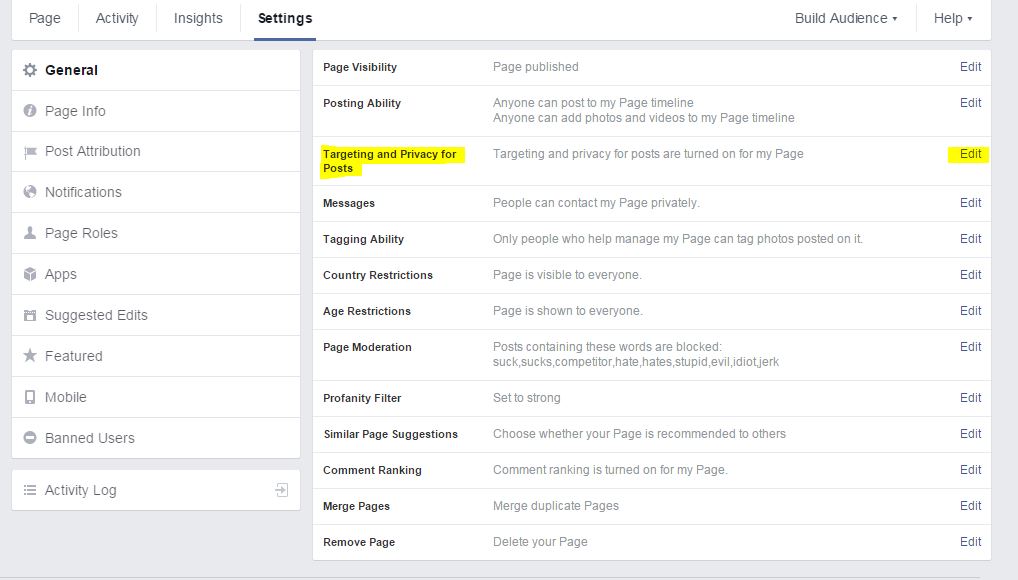 Make sure the box is checked to allow targeting and save your changes: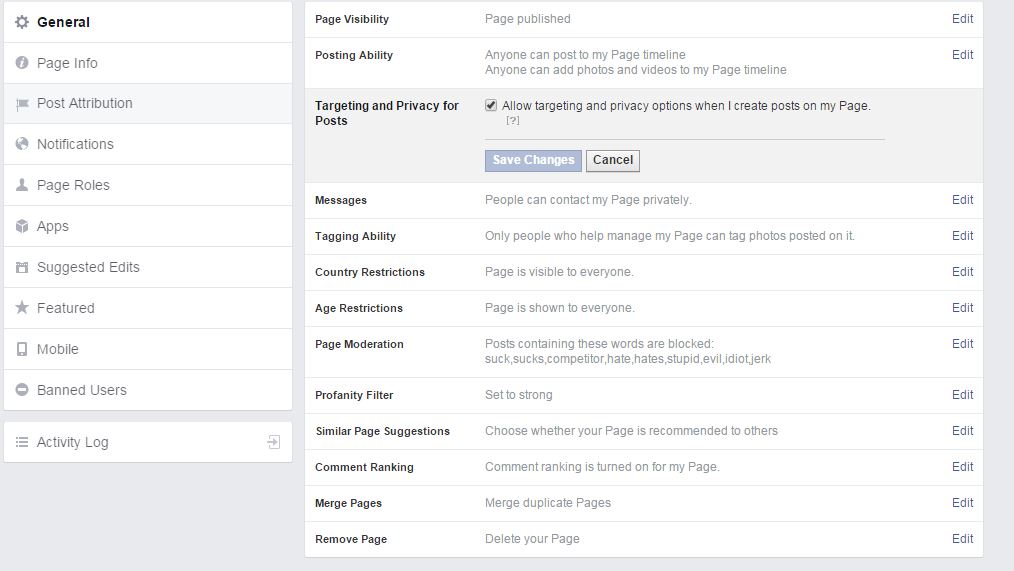 Once you've completed these steps, you're ready to get your posts out to the right people at the right time. You can target a post according to any or all of the following categories:
Gender
Relationship Status
Educational Status
Age
Location
Language
Interests
Post End Date
To start targeting, you will need to click the target icon on the bottom left corner of your new post: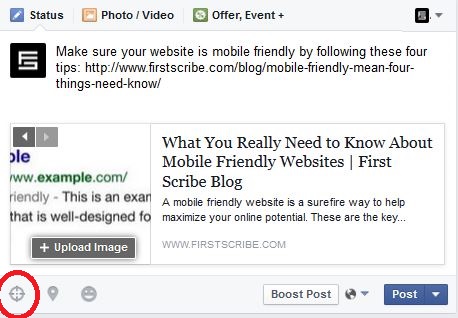 You can select as many targeting options as you want. As you are choosing your targeting options, Facebook will specify the number of people you are targeting. Here is the example Facebook gave: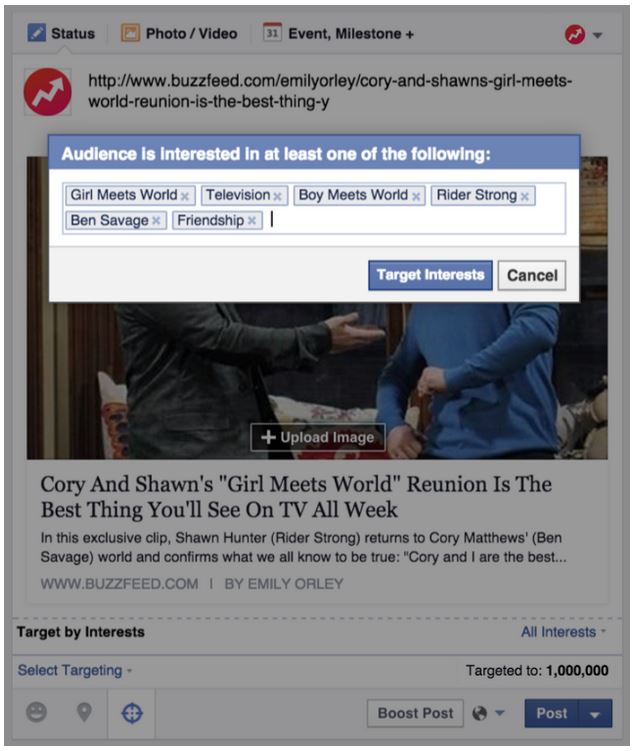 Wouldn't it be nice if you could target 1,000,000 followers without paying a dime?
When you select targeting options, you are specifying which of your followers should see the post. This doesn't mean you will necessarily reach more people. Nor does it mean that everyone you are targeting will see your post. The main purpose is to improve the likelihood that someone interested in the post will actually see it.
This new feature can benefit almost every business. With organic reach at all-time lows, making sure you reach the right audience is more important than ever. Long gone are the days when your post could get in front of everyone who liked your page. Now, instead of your post being served randomly to all of your followers, your post will be seen by followers you choose.
With the new Facebook updates, you can also choose when a post will stop being shown in feeds. This doesn't mean it will be removed from your page. Rather, it prevents an outdated post from being served to your followers in their news feeds. This is especially helpful if you are running a promotion or talking about an upcoming event.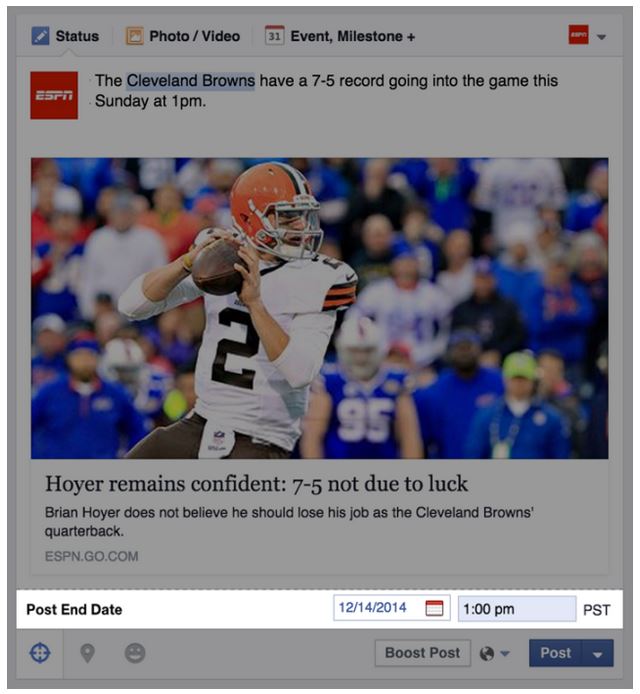 While these new features don't guarantee more conversions or even more reach, they definitely can help. If your posts are relevant to the people seeing them, then those posts are more likely to be shared. Ultimately, this can increase your reach and help to build your audience.
These features are available now for all Facebook pages (just make sure you enable the targeting option first). As of now, you only have access to these features on desktop.
Given that Facebook is planning to cut "overly promotional" posts from news feeds at the start of 2015, these updates couldn't have come at a better time.