Happy Clients and Web Design Success
September 18, 2015
As web designers, we don't create art for ourselves. We do it for our clients. Every time we send out a proposal or start a new project, we know the ultimate measurement of our success will be based on how happy the client is at the final result. Of course, that doesn't just mean how happy they are the day the site launches. That happiness needs to last for months and years—all the way until they contact us again when they're ready for a redesign. 
Fortunately, our clients are generally very happy with what we produce. Maybe it's because we listen to their needs. Or maybe it's because we aren't afraid to inject our own creativity and knowledge into each project. We take time to learn what the client wants, but we also know what works.
The Biggest Compliment
Perrill is an award-winning design company. Awards are nice and all, but the biggest compliment we can receive is the satisfaction of our clients. No, mere "satisfaction" isn't enough. We want our clients to be ecstatic when their new site launches.
It's especially complimentary when the ecstatic client happens to have an excellent eye for design and planning.
We recently launched a new website for Wenck, an engineering, construction, and consulting firm located right here in the Twin Cities. We were quite pleased with the new site's design. But their reaction took the project to a completely new level of emotion:

The team at Wenck went above and beyond the typical client reaction to a new website. The thank you notes would have been more than enough, but they also took our team out to Pizza Luce, one of the finest pizza joints in Minnesota.
It's not unusual for clients to thank us. We've had clients buy us lunch and leave us great reviews on Google. This isn't something we expect. After all, we're just doing our job, which is to deliver a fantastic website that will put the client light years ahead of the competition.
Before and After
So what were they so happy about? We could go on and on about our innovative design, our responsive team, our great customer service, and our agile methodology. But no one wants to hear that. We'll just let our work speak for itself:
Here's how the Wenck website looked when we started: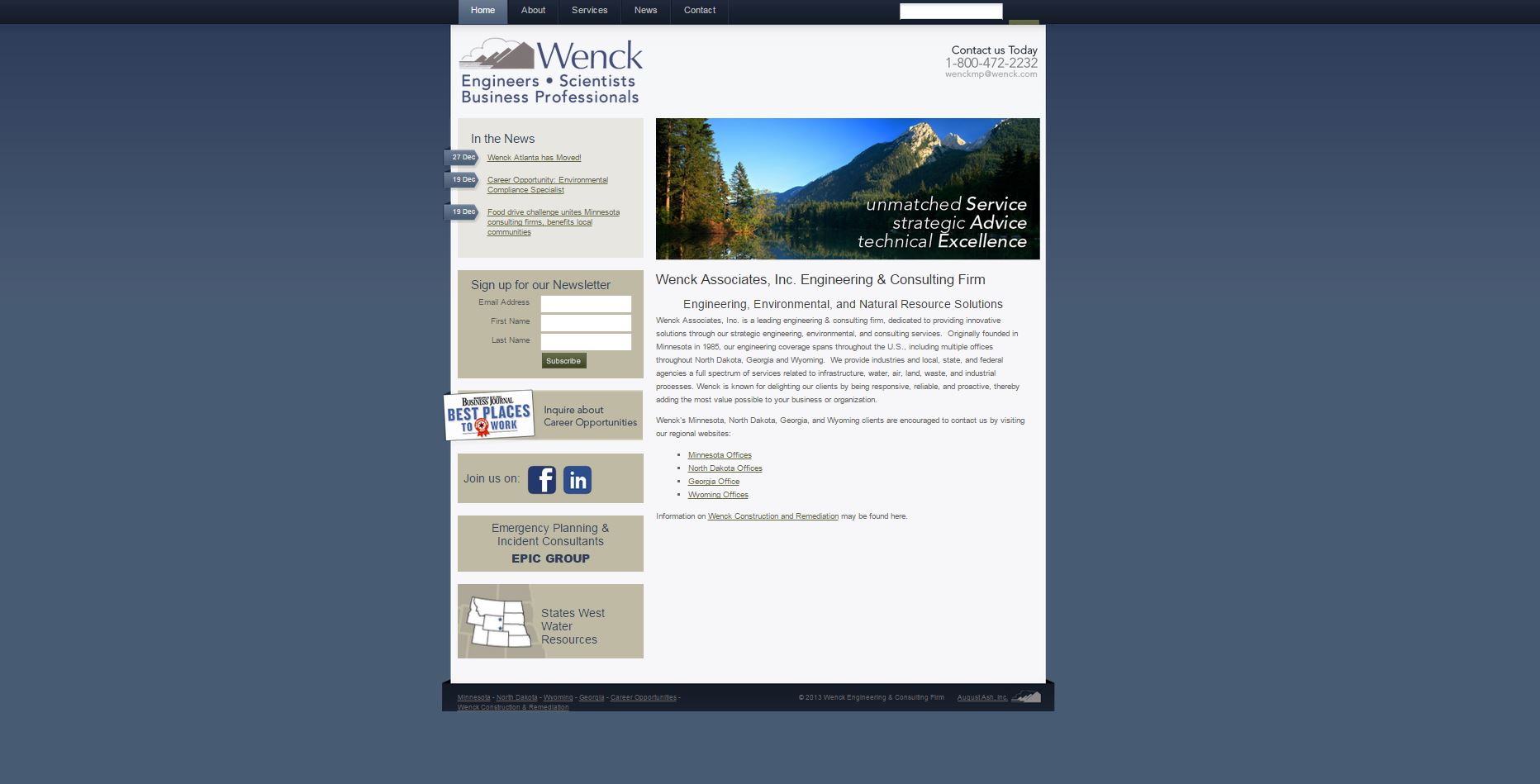 And here's what it looked like after we got our hands on it: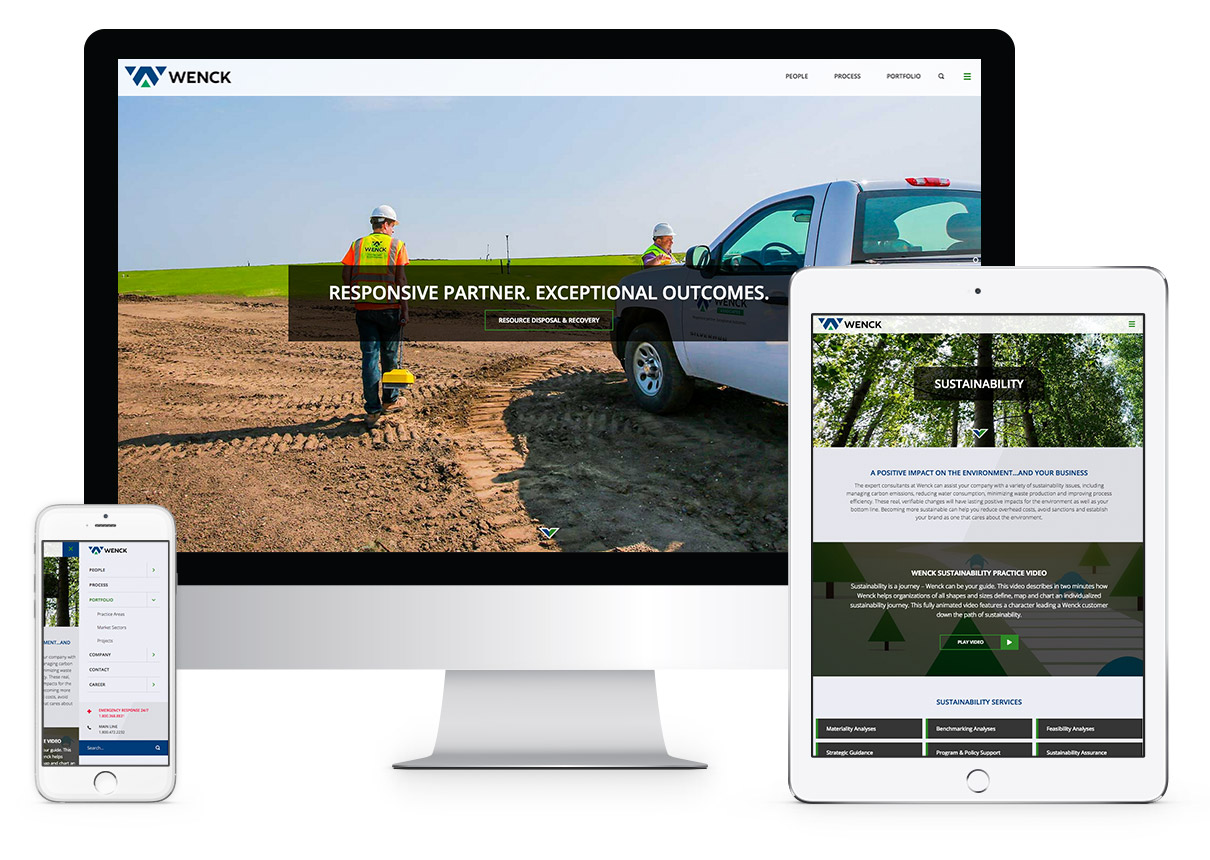 We think it's easy to see why they were so happy. But we also know there were a lot of behind-the-scenes factors that contributed to that happiness. 
At Perrill, we're never content with good enough. We want every new website we launch to make the clients beam with pride. More importantly, we want it to help them reach their goals.