Back
Ecommerce best practices every online seller should adopt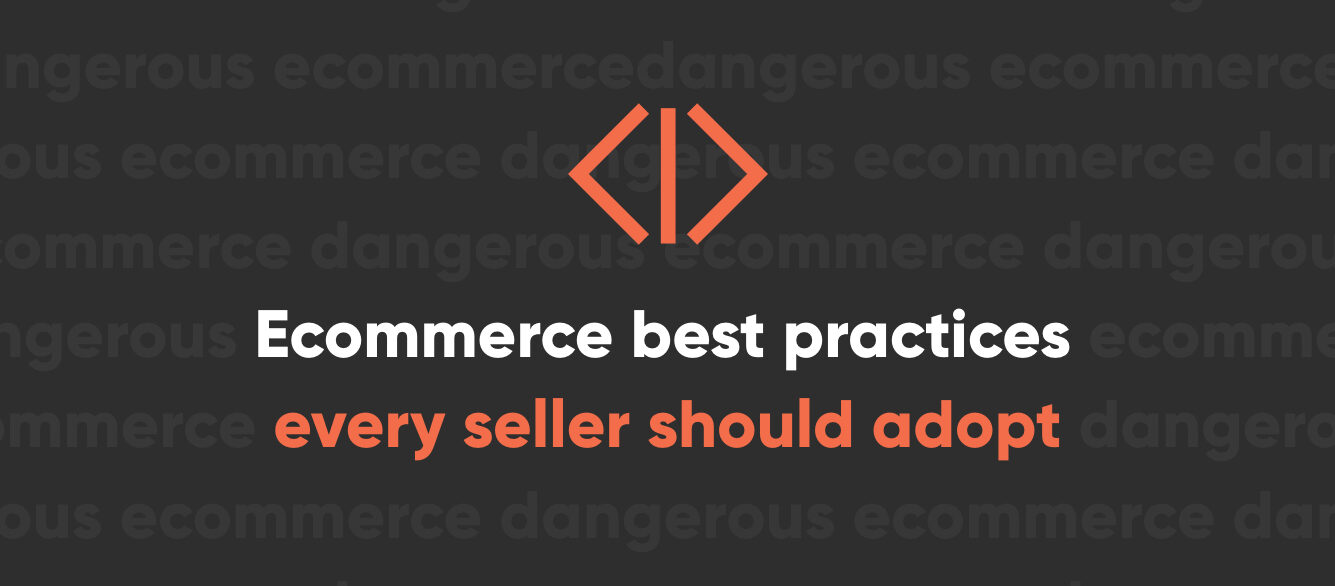 For today's online retailers, it's essential to provide shoppers with the highest quality experience possible. Failing to do so often results in a loss of business and a damage to brand reputation. As ecommerce has continued to grow, its trends and uses have developed and continue to be shaped by some of the largest retailers in the world. Here are some best practices to adopt to help ensure success online for your business.
Get delivery right
Convenience of delivery is a highly important factor for online shoppers. In fact, 39 percent of shoppers say they'd never return to a site following a negative delivery experience. No one wants to wait four extra days to receive a package in the middle of the night that's been damaged and is actually the wrong size and color. You need to provide clear and convenient delivery options for your customers, along with multiple payment methods. Let them choose how to both pay for and receive their product. And then comes the most important part – actually delivering.
Prioritize your mobile site
More and more users are utilizing mobile devices for both their product research process and the actual product purchase itself. Your site needs to deliver an enjoyable experience on mobile to keep customers from getting annoyed or frustrated and visiting another site that's done it right. Page speed on mobile is also of the utmost importance in preventing users from growing impatient and jumping ship. For most ecommerce companies, responsive web design continues to be the best way to reach your customers on mobile and desktop. This is especially beneficial when you have customers who do their research on mobile and then purchase later on desktop. Providing a consistent experience greatly increases your odds of making the sale. 
Be secure
Security needs to be a top priority for your ecommerce site. Users are sharing a lot of personal and private information with you and they need to know their information is safe and will not be accessed by any unwelcome parties. As we've seen on countless occasions, security breaches can significantly damage the reputation of a brand and can take years to recover from. It's up to your site's designers and developers to ensure a safe and secure experience for your customers on every visit. Having an SSL certificate is an absolute must if you want to sell online. Implementing a web application firewall is another step forward to providing a more secure experience for your users. Don't cut corners on security unless you want to lose sales and pay big in the long run. 
Incorporate current trends
Utilizing the latest in web design trends is a must for your ecommerce site. Doing so not only shows you're on the cutting edge of the industry, but it also helps users better engage with your site and provides a more enjoyable experience overall. One trend that's been shown to increase sales is the display of products side-by-side rather than vertically stacked. The visual presence of more items leads to shoppers adding to cart much more often.
Maintain a broad presence
Managing an active presence on a variety of channels – particularly on social media – is a must for any successful ecommerce brand. Those that are active on social media achieve 32 percent more sales than those that are not. Your business needs to establish a strong presence on social media and use its platforms to effectively target your audience in the right places. Another key aspect of managing your online presence is the implementation of the latest SEO strategies, which can help bring both new and old users to your site before they have the chance to head anywhere else.
Utilize customer reviews
Reviews are an important shopping factor to a lot of people, with 67 percent of consumers stating they are influenced by online reviews. Whether they're good or bad, including reviews on your site helps users trust your brand. Don't be too worried about letting those bad reviews get through. A site with no bad reviews typically seems dishonest and misleading, while a site that includes some bad reviews can convey integrity and care towards its customers' opinions.
It's all about UX
Ultimately, achieving success in ecommerce is all about UX. It's up to you to provide the most well-organized and efficient shopping experience possible. Streamlining the product search process, crafting compelling copy, and featuring captivating and detailed product images are all additional ways to boost the customer experience and keep users coming back to your site time and time again.
Perrill is a full-service web design and development agency that specializes in helping businesses reach their full potential online. Contact us today to start perfecting your ecommerce site and take your sales to the next level.

Dan Cole is the Manager of Content & Copywriting at Perrill. He has been professionally strategizing and creating original content since 2011 across agency settings, corporate positions, and journalistic beats, and now masterminds written materials of all kinds for Perrill's clients. He was named Acme Comedy Co.'s Funniest Person in the Twin Cities in 2014 and will never let any of us forget it.