Back
The 3 Rs of a successful content marketing strategy: Reduce, Reuse, Recycle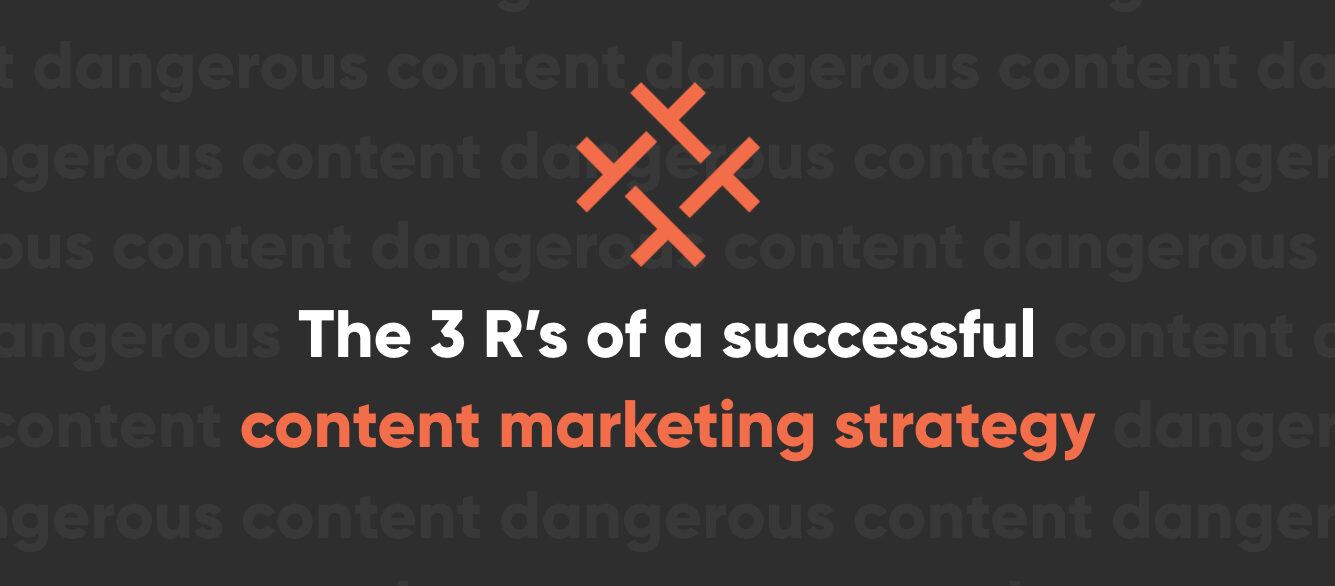 Content marketing is an essential part of any successful online marketing strategy. But as consumers of information, we are drowning in content. With so much content being produced, and with the ever-changing search landscape, how do you ensure your time and effort spent creating content isn't wasted? Many marketers think the solution to overcoming poorly ranking content is to create more of it. This is not a strategy we employ or recommend; the key is to create more valuable content that focuses on what users want to consume.
What does that mean for your content marketing strategy? This is where the 3 Rs of content marketing come into play: reduce, reuse, and recycle. By creating fewer, more valuable pieces and repurposing this content across different channels, you will save time and money while increasing awareness and engagement.
Reduce
Say you recently published an in-depth whitepaper with a lot of research and valuable information, but your audience is discouraged from reading it due to the longform nature of most whitepapers. This is a great opportunity to repurpose this content by dividing it into smaller, more digestible pieces and publishing those on your blog. You will save a great amount of time by reducing your existing whitepaper instead of crafting entirely new blog posts.
Reuse
Evergreen content will always be relevant in content marketing strategies. Carve out time to write 10 or 20 timeless pieces that you can repost when you don't have time to write something new. Content typically is only seen by 10% of your followers, so if the content is timeless, most people will not know this is reused content. A good piece of evergreen content can successfully drive traffic and engagement for years. If it ever becomes outdated, then give it a quick refresh and continue to reuse it. 
Recycle
If your users are highly engaged with a specific blog post, consider recycling that content into a video or podcast script. Recycling content to create a piece in a different medium is a great way to reach a variety of audiences while putting in less time than if you started from scratch.
While creating a content marketing strategy can be overwhelming due to the number of pieces you need to create, remembering these 3 Rs can hopefully take away some of the burden. As consumers, we are looking for quality over quantity, so always make sure your content is useful and informative to your audience and you should see positive results.
Content marketing from Perrill
Perrill is a full-service web design, development, and digital marketing agency experienced in crafting and executing thoughtful and effective content strategies for clients in a complete range of industries. If you've been struggling to create and utilize content that properly resonates with your brand and audience, we are here to help. Contact us today for content marketing and more to take your digital presence to the next level.

Dan Cole is the Manager of Content & Copywriting at Perrill. He has been professionally strategizing and creating original content since 2011 across agency settings, corporate positions, and journalistic beats, and now masterminds written materials of all kinds for Perrill's clients. He was named Acme Comedy Co.'s Funniest Person in the Twin Cities in 2014 and will never let any of us forget it.