Back
6 reasons your website isn't generating leads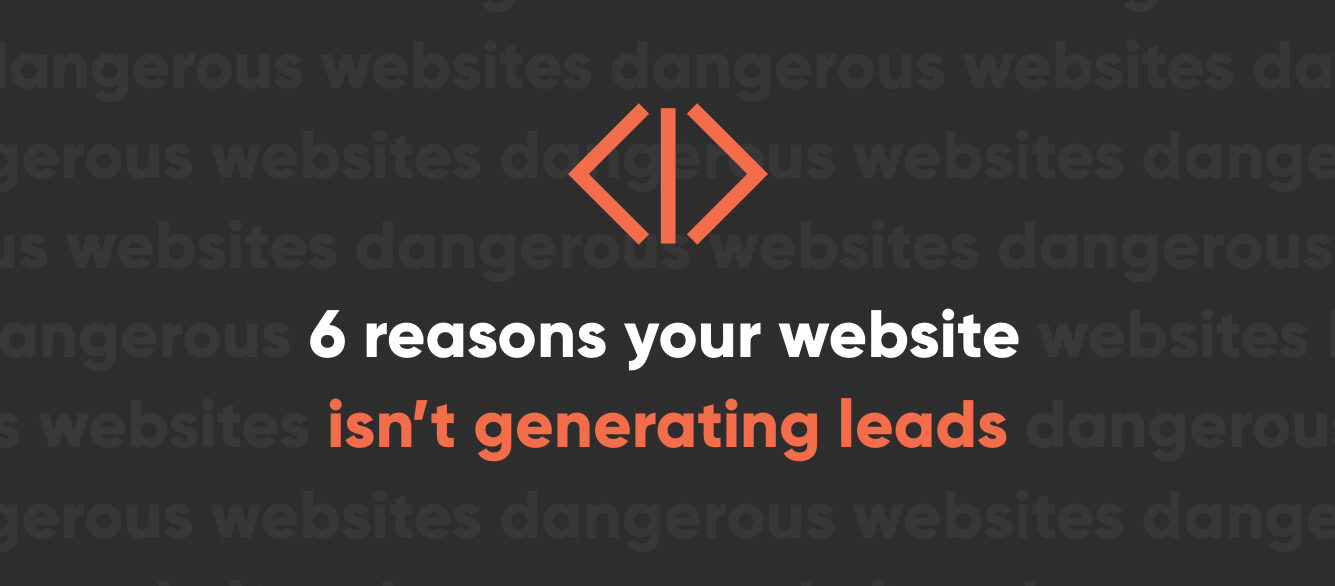 It's a terrible feeling – knowing you've poured hundreds of hours and thousands of dollars into building and optimizing your website, only to see it not provide the return you expected. But frustrating as it may be, it happens to businesses of all sizes on an everyday basis.
Acknowledging this shortcoming is an important first step. From there, it's up to you to diagnose why it's happening and take steps to fix it.
Here are 6 reasons your website isn't generating leads like it should be and what you can do to reverse that trend.
What is a lead-generation website?
Before we get into the "why," let's first lay out what a lead-generation website is. Lead-generation websites exist to generate leads for your business. Aptly named, right?
In most cases, lead generation is the preferred objective for B2B websites aimed at informing users, guiding them down the conversion funnel, and ultimately inspiring them to convert by submitting a contact form, making a phone call, etc.
This varies from the objective of eCommerce websites, which are more specifically aimed at generating sales directly through the website. eCommerce sites are more often of the B2C variety and showcase products, prices, and more.
Lead-gen sites tend to focus more on the long game by capturing information that can lead to an eventual sale or business relationship down the road. If your website is failing to do this at a satisfactory rate, it's likely because there are content or usability issues driving users away before they can convert.
Here are some of these potential issues.
1. Your forms aren't visible enough…
For most lead-gen sites, leads are captured primarily through contact form submissions. It is for this reason that forms should be present and prominent on your most high-traffic pages in order to increase their visibility. While you might think it makes more sense to bury a form on a certain page due to its content or context, if users aren't visiting it frequently, it won't matter.
Forms placed above the fold also have a better chance of being completed than those shoved down near the bottom of the page.
Easy-to-Use Google Sheet
Free Marketing Budget Template
Get your free template to help you balance what and where your spending.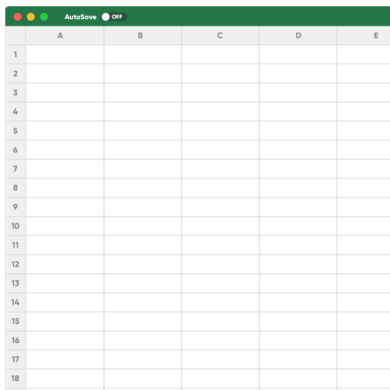 2. …and they're too complicated.
For the typical user, completing a contact form is a balance of give and take. What they're willing to give you depends on what they feel they'll get in return. And for most people – especially first-time visitors to your site – this won't be much.
Ask yourself what you NEED from users in order to begin a digital relationship with them. This is what your contact form should include. Don't go crazy asking for miscellaneous information you really don't need and that they likely won't want to give you (things like address, birth date, favorite Star Wars movie, etc.). Keep it simple and generate the lead.
The design of your contact forms should also be simple and should make the forms welcoming and easy to complete.
3. Your CTAs aren't captivating enough.
CTAs are [usually clickable] elements of your website that should inspire your users to take action (Learn More, Shop Now, Sign Up, etc.). This means their placement, design, copy, and destination all need to properly engage users and inspire them to begin a relationship with your brand.
Your homepage is the perfect place to get this ball rolling. Capitalize on your users' first impression by inviting them to try a free demo, subscribe to your newsletter, or otherwise give you a shot. CTAs that are boring, barely visible, and that don't direct users forward are not going to get it done. When in doubt, try some A/B tests until you find a formula that works.
4. You're not nurturing enough.
It's pretty rare (like, basically nonexistent) for a user to show up at a website for the first time and then magically decide they want to do business. Especially in B2B cases, securing a lead can often take months or even years to complete.
This means there's a lot of time between that first date and the wedding for you to continue to strengthen the relationship and butter up leads for a confident and successful deal. This can be done via automated email workflows (also known as drip campaigns), social media engagement, blog content that provides valuable resources and information, and more.
5. Your content is weak.
There are levels to the impact content can have – whether that impact is good or bad.
On a fundamental level, if your content contains errors or is otherwise sloppy or lazy, it reflects extremely poorly on your brand and is going to drive potential clients away almost immediately. Is that really the first impression you want to make? Is that who your brand is?
Beyond that, creating content that is compelling, that resonates with your target audience, and that effectively informs on your services serves an essential purpose in funneling users toward conversion.
It's important for your website to speak of your services in terms of the value they can provide for your users. At the end of the day, no one really cares all that much about how long you've been in business, how many awards you've won, or how awesome your last company barbeque was. They care about what you can do for them, above all else. So talk about that.
6. Your website doesn't load fast enough.
Page speed may seem like a nitpicky factor, but its impact is astronomical and is something even some of the most popular sites on the web struggle with.
Not only does Google take your page speed into consideration when determining whether or not to show it to users, but users themselves are more likely to leave if a page is taking too long to load.
If a page takes 1-3 seconds to load, the probability of a bounce increases by 32%. If it takes 1-5 seconds, that number jumps to 90%.
Think about that. If your site takes five seconds to load, 9 out of every 10 potential customers are going to say, "You know what? I'm good." and move on to a competing site that actually has its shit together.
Improving and maintaining page speed are technical aspects an experienced developer should be able to tackle with ease.
Turn your website into a lead-gen machine
The Perrill team is comprised of collaborative experts in the latest and most proven trends in digital advertising, SEO, content marketing, and much more. In more than 25 years as the original Minneapolis digital agency, we have helped countless local and national businesses establish themselves as online industry leaders.
Contact us today to start solving your website issues and turn would-be customers into lifelong advocates.

Dan Cole is the Manager of Content & Copywriting at Perrill. He has been professionally strategizing and creating original content since 2011 across agency settings, corporate positions, and journalistic beats, and now masterminds written materials of all kinds for Perrill's clients. He was named Acme Comedy Co.'s Funniest Person in the Twin Cities in 2014 and will never let any of us forget it.