Back
A website redesign is not an easy process — but it is worth it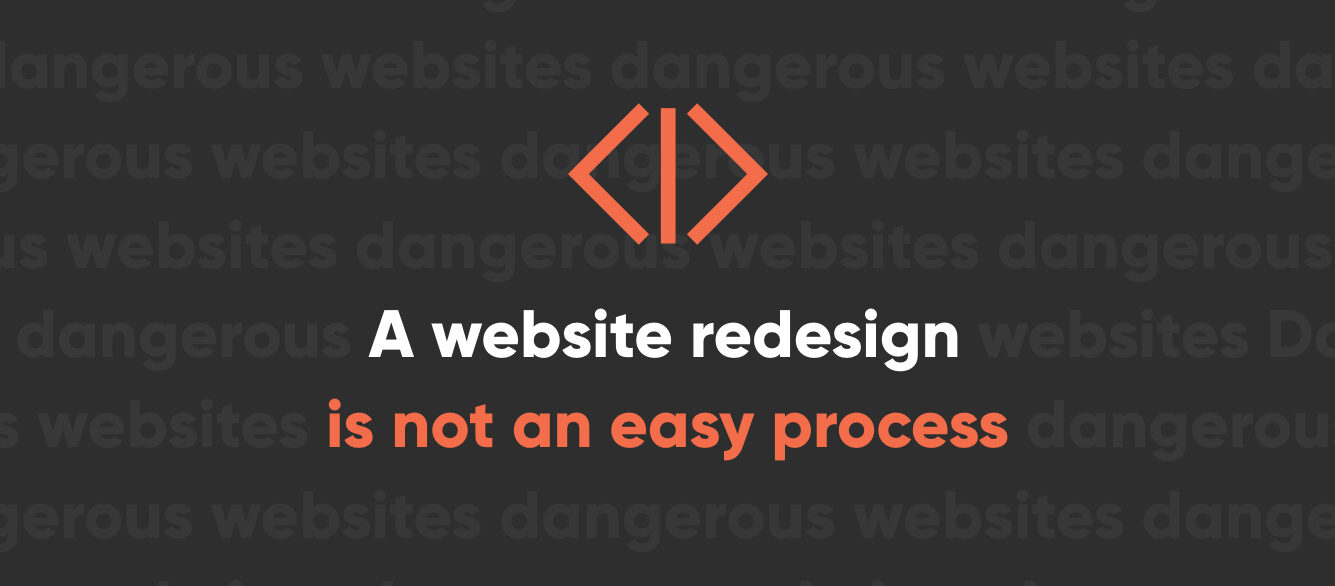 It takes a lot of time and effort to put your website through a redesign. Maybe that's why you've been putting it off. The process can seem daunting and intimidating, but the benefits of a professional, well-done redesign far outweigh any of those concerns. If you're sick of seeing your site living in the past, it's time to do something about it. Here are the primary pain points you're likely to experience during a redesign — and the hidden benefits behind them.
It's a long process
A thorough and complete redesign of your website takes a long time, and there are bound to be periods where you grow frustrated or impatient. As the developers and designers you're working with are building your new site, it might feel like weeks at a time go by where nothing is happening. This behind-the-scenes work is lengthy but necessary to turn your site into a successful tool for your business. If a redesign is quick and easy, then it won't be built specifically to meet your organization's goals. Yes, you can purchase a pre-built template and quickly toss your logo and some copy in it, but that will be a huge disservice to your business and will end up costing you more time and money in the long run. A proper redesign takes a long time because it is an investment in your company's future, not a quick one-off project. 
It's not cheap
A good redesign is not cheap — and you shouldn't want it to be. Professional web design and development are specialized skills, and working with a reputable partner is not going to be an inexpensive affair. You're paying for their time, expertise, and the end result of a better website that earns more revenue for your company. If everything goes smoothly, the return you'll see on this investment will make the cost of the redesign just a drop in your financial bucket.
It uncovers issues within your business
This may sound like a bad thing, but it can be one of the most beneficial aspects of a website redesign. Many companies are unaware of some of their business's greatest underlying issues because they're too busy to take a closer look at the inner workings of the organization. During the redesign process, these issues are often uncovered during strategy meetings that ask important questions about the business, its structure, and its short- and long-term goals. Ultimately, your redesign will help your business determine ways to fill gaps and resolve issues while also solidifying a more unified brand and a greater understanding of the company.
It requires a big time commitment – on top of your full-time job
While a professional developer will handle the process of building the website itself, there will still be a lot of involvement on your part. You'll participate in meetings and conversations unlike any you've ever had before and will be asked to provide a lot of feedback and support to ensure the results serve your needs. That's what matters, after all. This is a lot of work, especially when balancing a packed day-to-day workload, but the right partner will be able to work through all of this with you with minimal frustration to make the process painless and successful. A redesign isn't easy, but this added effort from you will help create a better website and future for your company. The time you put in now will also help you save a lot more time in the future because you'll have a site that's designed specifically to meet your needs. Managing it will be such a breeze that you'll wish you hadn't put it off for so long. 
Web design from Perrill
Perrill is a full-service web design, development, and digital marketing agency specializing in helping business websites reach their full potential. We know how hard the web design process is, and that's why we make it fun for your business. Our team is experienced in redesigning websites across a broad range of industries to achieve greater success today and tomorrow. Contact us today to turn your business's website into a better future.

Dan Cole is the Manager of Content & Copywriting at Perrill. He has been professionally strategizing and creating original content since 2011 across agency settings, corporate positions, and journalistic beats, and now masterminds written materials of all kinds for Perrill's clients. He was named Acme Comedy Co.'s Funniest Person in the Twin Cities in 2014 and will never let any of us forget it.