What Business Owners Need to Know About Google Penguin 4.0
October 4, 2016
After almost two years of wild speculation and plenty of complaining from SEOs and website owners, the new version of Google's Penguin is finally here. Unlike previous versions of Penguin, this one operates in real-time and is baked right into Google's core algorithm.
Sounds great, right? But if you're wondering just what this means for your website, you certainly aren't alone. Here's everything you need to know about the latest iteration of Penguin.
First, A Brief History of Penguin
Before we get ahead of ourselves, let's recap (and I'll try to stick to the tl;dr version). Google originally released the Penguin algorithm on April 24, 2012, to combat webspam. Basically, a bunch of sneaky SEOs had figured out they could game the system with spammy tactics such as keyword stuffing and building tons of low-quality links.
Penguin helped weed out a lot of the garbage that had managed to float to the top of the search results, but it certainly wasn't the end of webspam. Bad SEOs continued to deliver short-term success (and long-term headaches) for business owners by using blackhat link building. Over the years, Google released several Penguin updates, each one forcing millions of websites deep into a virtual search result jail that could only be broken out of the next time Penguin was updated.
That was what people seemed to hate the most about Penguin. The waiting. If you were hit by Penguin, you were at the mercy of Google to recover. And for many websites, that wait was almost two years this last time around. Just imagine how your business would be affected by nearly two years of almost no organic search traffic.
Finally, A Real-Time Penguin
It's long been suspected that the next version of Penguin would be a real-time algorithm (mostly because Google kept telling us that it would be). In other words, it would detect spam and correct the search results as it happened. No more waiting months or years to recover. No more submitting disavow files and paying thousands upon thousands to some agency that promises Penguin recovery. On the flipside, it would (or maybe should or could) prevent websites from shooting to the top because of some savvy link spam.
Of course, that's all in theory. In practice, we don't fully know the long-term effects of a real-time Penguin algorithm. Naturally, the instant Penguin 4.0 was released, plenty of SEO experts started targeting businesses, offering their Penguin recovery services. But is a Penguin recovery service even relevant anymore?
You Might Recover, But You Won't Fully Recover
Here's one essential thing that business owners must understand about Penguin recovery: it isn't magic. In the past, you would try to remove as many bad links as possible, submit a disavow file containing all your bad links to Google, and wait. And wait. And wait. When a new Penguin update came out, you would (if you were lucky) start to see your website bounce back.
But you shouldn't expect to have a full recovery. Not even this time around. Here's why:
Imagine your website ranked #1 for "Minneapolis widgets" before you were hit by Penguin.
You submitted your disavow files and had as many bad links removed as possible.
The updated Penguin algorithm recognized that all of these bad links had been removed.
In Google's eyes, your site no longer has the same value it did when you were ranking #1 for "Minneapolis widgets."
After Penguin fully rolls out, you are ranked #12 for "Minneapolis widgets" – this is not a Penguin penalty; this is where your site probably should have been ranking to begin with.
So not a full recovery, but it's certainly better than where you were after the Penguin hit, right? 
Should You Hire Someone To Perform Penguin Recovery?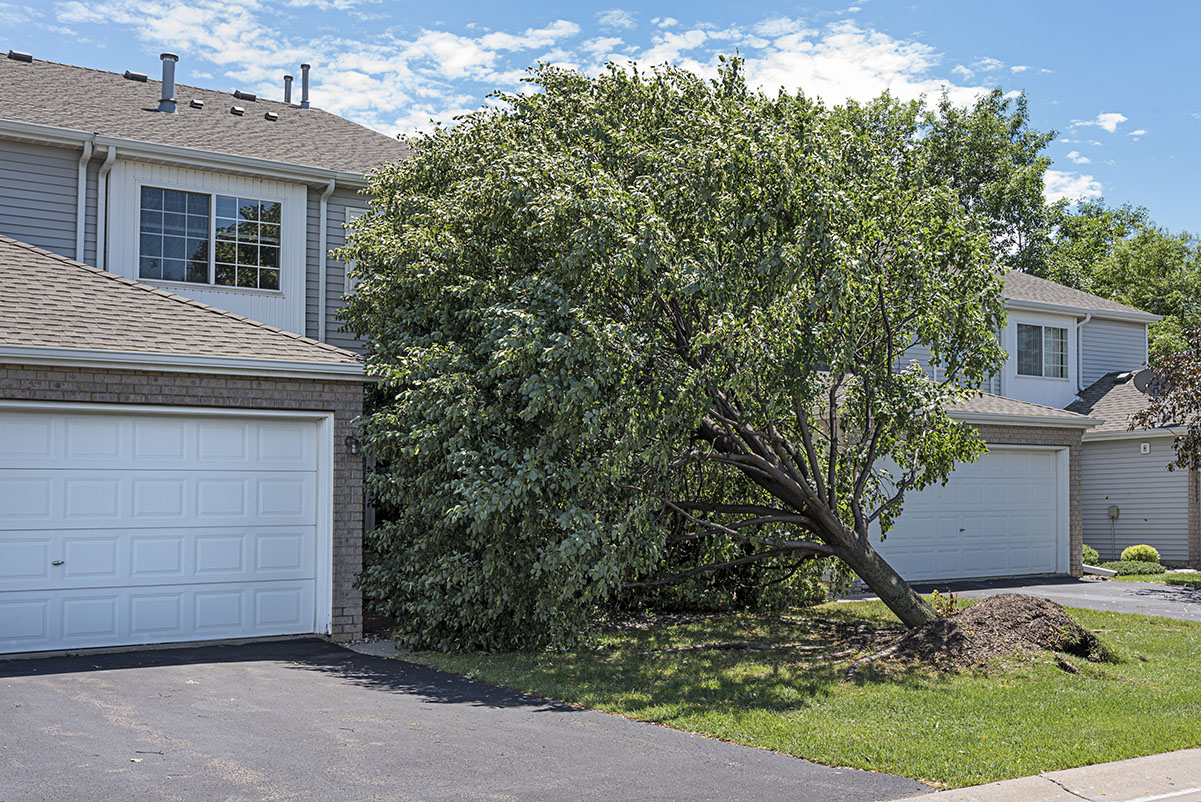 Plenty of companies out there are selling Penguin recovery services. Like storm chasers, they always pop up before you can even assess the damage. But Penguin 4.0 is a different kind of storm. This time, there isn't really anything to recover from. 
According to Google, the new Penguin devalues spam instead of demoting websites. So instead of your website being knocked back in the search results because of Penguin, all those bad links are simply giving less value. What exactly does that mean? Well, here are a couple real-world situations where it might apply:
When Penguin detects these links as spammy and devalues them, your site might slip back a little in the rankings because you have lost value.
If you build links that are spammy, they won't help you because they have little value. It's possible that you'll experience a tiny short-term gain, but you'll fall back quickly once Google discovers the spam. 
Instead of hiring someone to help you recover, you need to find someone that can help naturally boost your search engine presence. 
Hold On: Penalties Still Exist
Before you throw caution to the wind and send your hard-earned money over to some SEO that promises to build you tons of high-quality links that are all-but-guaranteed to deliver number one rankings (those are all lies, by the way), remember that Google can still penalize you through a manual action. There are all types of manual actions, but for the purposes of this discussion, a manual action can occur when Google detects (or someone reports) unnatural links or unnatural link volume pointing to your website. This can result in your entire site being de-listed from the search results. Obviously not good. So hiring the wrong SEO company can still have dire consequences. 
Be careful of anyone who makes lofty promises or guarantees regarding rankings in Google results. Also watch out for fear-mongering. Some companies will make you so scared of Penguin that you feel you have no choice but to write them a big fat check. These are the companies that will deliver no results or very short-term results that may leave you with a real Google penalty. 
What About Negative SEO? Does Penguin 4.0 Take Care of That? 
First of all, most business owners don't need to worry about negative SEO. Yes, it is a real thing, and it does happen sometimes. But the vast majority of manual actions and Penguin hits have not been caused by competitor sabotage. Rather, they've been caused by hiring bad SEOs or by being careless.
In theory, a real-time Penguin that devalues webspam should limit negative SEO. Or at least the way negative SEO has been done in the past. However, it wouldn't stop those manual actions from occurring. So if someone decides to build millions of spammy backlinks for your site, you could still be hit by a manual action that would require some cleanup. This makes it essential to routinely check your backlink profile so you can detect any warning signs before they affect your site. 
With All These Changes, Do You Really Still Need SEO?
If you want your website to be highly visible in search results, you need to do some form of SEO. Whether that's having great content, performing on-page optimization, using trustworthy link outreach, or (ideally) some combination of all these strategies and more, you need to do something. The new Penguin doesn't change the fact that content and links are still two of the most important ranking factors. Creating and optimizing great content isn't optional if you want to rank at the top of the search results. Unless you can do that yourself, you need to hire someone to do SEO for you.
However, just doing SEO isn't enough. We're living in a multi-channel universe, and you need to depend on more than your rankings in Google. A well-rounded digital marketing strategy should include the utilization of a variety of channels: organic search, paid search, social, email, etc. After all, you can't expect to be successful if you put all your eggs into one Penguin basket.