Social Media Management
Social media is too often seen in extremes. Extreme advocates think every CPA firm needs an Instagram account. Extreme skeptics still think all social media is a waste of time. We know that both approaches are wrong and have the experience and expertise to make social media work for you.
Perrill does something radical: We take a "Smart Social" approach that lives in the business-savvy middle ground. We actually look at your industry, business goals, products and key audiences to develop a social media strategy that optimizes what works and ignores what doesn't. 
Strategic Social Media Mangement
We help you develop your social media presence on the channels that make sense for your business goals. Then we develop the strategy that makes those goals a reality. From crafting the right messages to posting at strategic times, we'll make your company look like social media experts on the cutting-edge of your industry. Your customers will flock to you and your competitors will strive to be like you. But you'll have such a big head start that you'll never need to look back.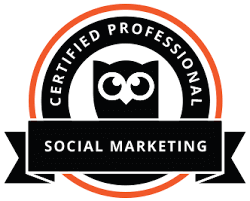 Nearly 20% of the world's population logs into Facebook at least once a month.