Back
Does My Business Need Google Reviews?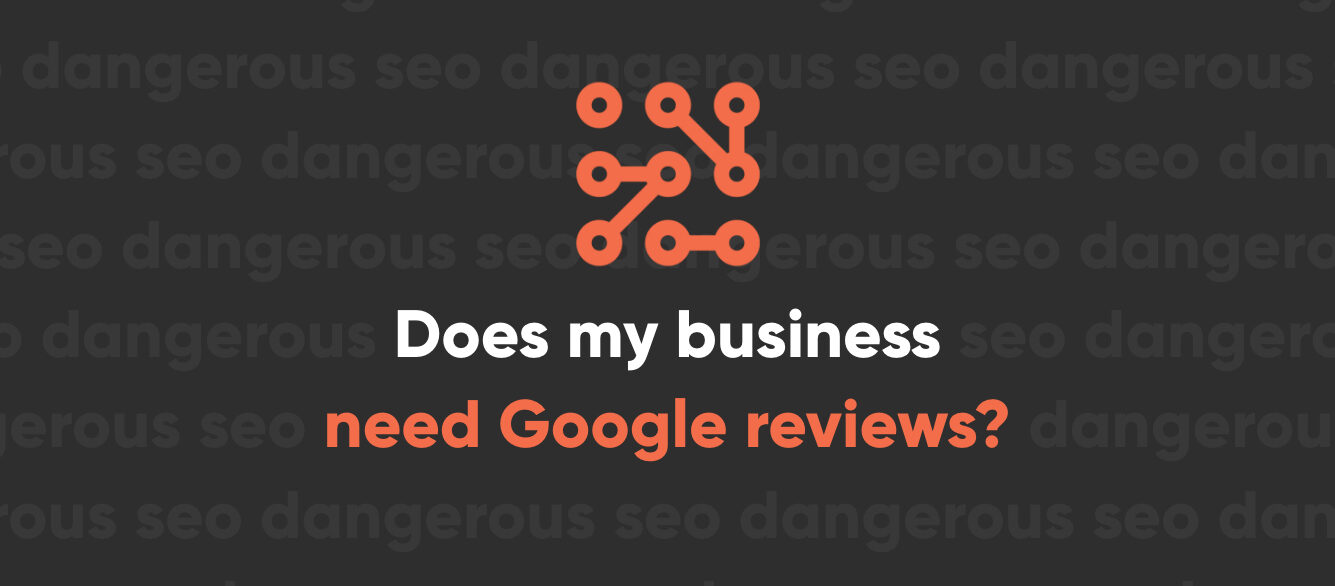 You have a local business. You depend on Google for customers to find your local business. But is just being there good enough?
Local search results have seen a lot of shakeups over the years. Most recently, Google reduced the local pack to just 3 results. The world of local search is now more cutthroat than ever. And being in that local pack might not mean a thing if you don't have reviews.
Reviews matter more than you think
We recently had a client who asked if we could disable Google reviews. They wanted to appear in search results and everything, but they didn't want anyone to be able to review them.
That's just not possible. If your local business appears in local search results, people are going to be able to review you. Google doesn't let you opt out. 
But even if Google did let you opt out of reviews, you wouldn't want to.
If you want to win in local, you need reviews. For two reasons:
Reviews help you rank higher
Reviews make people click
Okay, there's one tiny caveat here. The reviews need to be good. A bunch of bad reviews won't help you rank higher. And even if they did, those bad reviews certainly wouldn't encourage clicks—unless, of course, people were clicking for fun to see why you were so bad.  
Do reviews really help rankings?
Technically there's no official guarantee that Google reviews boost your local search results. If you're doing nothing else right but have a few decent reviews, you probably won't appear high in local search. But there's plenty of evidence that shows high correlation between good reviews and good local search visibility.
Do a local search for just about anything. If you get a local pack, there's a better-than-good-chance that the top result has more reviews and a better rating than the other results.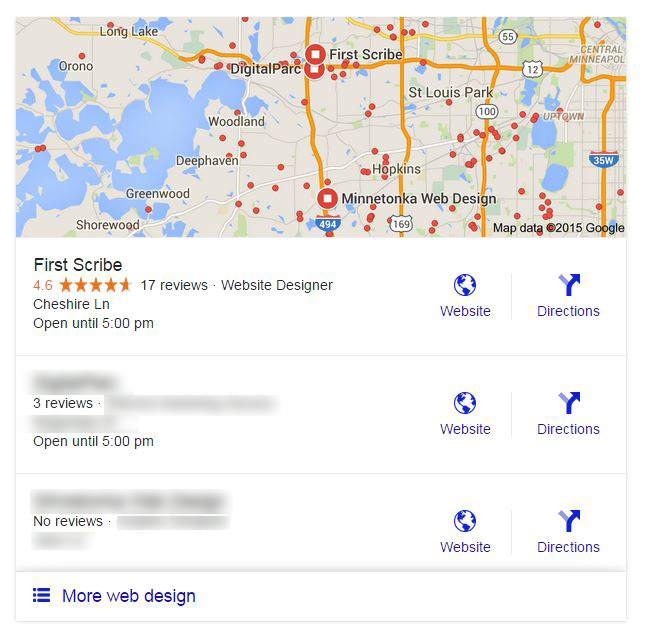 Let's explore the above results. Our site has 17 Google reviews and a pretty decent overall rating. The next listing has 3. Is there any doubt as to why we're ranking at the top for this local search query?
Maybe this is just a chicken before the egg thing. Do those businesses at the top have more reviews because they are ranked higher and therefore more likely to get more customers who will in turn leave more reviews?
In some cases, yes. But those businesses had to get to the top first. And once they got there, getting all those good reviews certainly isn't going to knock them off the local search podium.
Google (off the record) says reviews help
Google has never officially released this statement: "Good reviews will help you rank better." But there have been plenty of unofficial statements. In one conversation with a Google representative, it was strongly encouraged that one of our clients get more reviews. The rep didn't come out and say "more reviews = better rankings," but the message was clear: You need more reviews. The conversation went a little something like this:
Us: Why isn't this business showing up in local search results?
Google: You should get more reviews.
Us: Will that help us rank better?
Google: You should get more reviews.
Us: Is there anything else we can do?
Google: You should get more reviews. 
Us: And that will help us rank better?
Google: You should get more reviews.
We could practically hear him winking over the phone every time he said "reviews."
Do reviews really make people click?
Let's imagine this scenario. You are handed two pieces of cake. One has a sign on it that says "This cake is not good." The other has a sign that says "This cake is delicious." You aren't super hungry, and you know you can't handle two pieces of cake. But you want to make sure you get the best cake. Do you try both? Or do you just eat the one that says it's delicious?
Unless you're a human anomaly, you're going to eat the delicious cake. Or you'll at least try that one first.
Reviews work much the same way. Honestly, customers don't care who ranks first or second. They click on the first result more often because they see it first. But what if the second result has more reviews and a better rating? Well, that click will probably go to #2.
Moz recently put this to the test and found that the number one reason people clicked on a given result in local search was because of the reviews. Good reviews even outperformed position and brand recognition.
You heard that right. People are more likely to click on a result with good reviews than on a brand they know.
Oh, and you know what happens when more people click on your site? You're more likely to be ranked higher. So more (good) reviews improves your chances for good rankings and makes people more likely to click—which in turn improves your chances for good rankings. Everything is coming full circle!
So why wouldn't you want Google reviews?
There's one downside to Google reviews. You have no control over what people say in those reviews. Even if you are the best company ever with the best employees and the best customer service and the best product and the best prices, you can still have some lunatic come and leave you a review so bad your business might as well just close on the spot.
Okay, maybe it's not quite that bad, but you can't stop them from leaving a bad review. Of course, that doesn't mean there's nothing you can do about it. You can almost always counter a bad review. Especially if it's an inappropriate review.
But here's the thing: if you're that worried about people leaving bad reviews, then you either have a lot of enemies or your business just isn't that good.
Let's review:
More reviews = better rankings
More reviews = more clicks
More clicks = more customers
More customers = more money
Are you sure you don't want any Google reviews?
This post is part of Internet Marketing Mysteries, a weekly column addressing actual client questions related to SEO, analytics, website best practices, and any other topic connected to internet marketing. Have a question you'd like to see tackled in a future post? Let us know in the comments.

Nate Tower has over 10 years of digital marketing experience and currently serves as the President of Perrill. He is a creative expert gifted in pinpointing our clients' realities, goals, and audiences and turning that information into a captivating and never-before-heard brand story. With roots in digital marketing, education, and creative fiction, Nate's an Old Faithful-caliber fountain of knowledge.