Back
How to Find the Right Local Web Design Company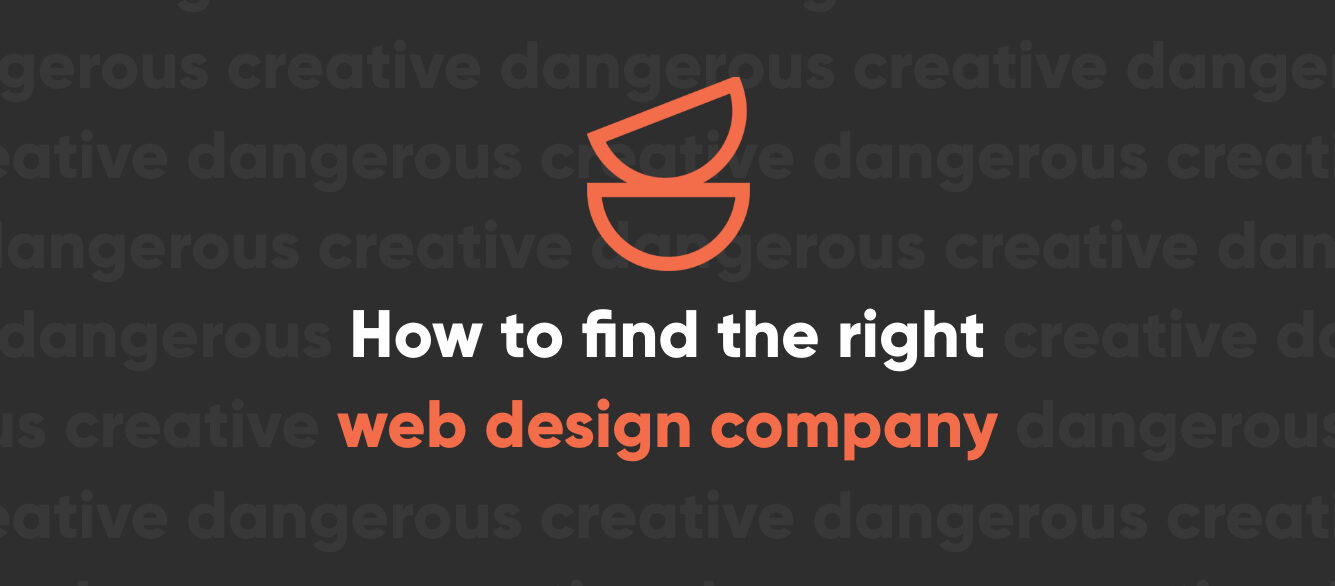 If you're a business owner looking for a new website, one thing you don't have to worry about is a shortage of options. Go ahead and Google web design companies near you. You'll be instantly confronted with a plethora of companies fighting for ad space, map positions, and organic search listings.
So who do you pick? Well, let's navigate that search results page:
If they have the top ad position, they must be competent at AdWords.
If they are number one in the map results, they have a great location relative to your target search.
If they are sitting atop the organic listings, they probably have a really good SEO team.
All of those are great qualities, but does that make any of them the right design company for you?
Depends what you want. If your goal is to find the web design company that can rank #1 for Minneapolis web design company, then you've found your match! Unfortunately, that alone doesn't mean they are good at web design. Nor does it mean they'll do a good job with your SEO.
As helpful as Google is, the search results can sometimes be overwhelming. And they sometimes don't give you exactly what you're looking for on the first try. Google has no clue who the best web design company in Minnesota is. If you want to find the best answer, you need to do more than search and click.
Here's a process you can use to find the right local web design company for you.
Step 1: Ask for Recommendations
That's right. Before you Google anything, ask people you know for recommendations. The old word-of-mouth technique. If you know other business owners, find out who built their websites and whether or not they were satisfied with the process and the results. Don't be shy about who you ask. Ask your employees. Ask your friends. Ask your competitors. Starting with names of web design companies that people you know have had good experiences with is a better place to start than asking Google to tell you who the best web design company is.
Step 2: Check Out the Competition's Websites
Here's a little secret about web design companies: they like to take credit for their work. Go to the websites of your competitors and scroll down to the footer. There's a good chance you'll find a footer link that says something along the lines of Web Design by Awesome Web Design Company. If you like the competitor's website, go ahead and click on that link. Now you have another web design candidate.
Step 3: Search for Web Design Companies in Your Area
You already have a little list, but it won't hurt to do a little Googling. You want to explore as many options as you can. But you have to be a little careful with how you use those search results. If you search for web design company in Minneapolis, the top results are probably going to be companies located within the city limits of Minneapolis. Maybe that's what you're trying to find, but be warned that the map results aren't immediately going to show you the amazing design companies that are located in the suburb that's located 15 minutes away, opposite the flow of rush hour traffic with free parking 20 feet from the door. The map results are great for finding restaurants and a place to get a haircut. They aren't as great at finding a company that provides B2B services.
You also shouldn't assume the first organic result is going to be great. They might spend all their time on SEO for their own site and be really bad at designing web sites that convert. You have to be willing to look at several of the companies on the first page of the search result. You might even have to (GASP!) go to the second page of Google.
Step 4: Look at the Work They've Done
Once you have a list of potential web designers, you want to look at what they've done. Every web design company should have a portfolio on their site. But don't rely solely on the boastful case studies and cherry-picked screenshots. Actually visit some of those websites and click around on them. See how they balance design with functionality. You'll need to visit a few sites to get a true feel for their work (and to make sure they don't simply reproduce the same site over and over with a different logo slapped on it).
Step 5: Contact the Ones Who Made the First Cut
After clicking around on their company websites and some of the websites they've designed, you should have a good idea of which companies meet your general needs. Now you need to contact them. They'll probably have a contact form where you can "get your project started" right away. Or you can pick up the phone. Be ready to tell them about your business and what you are looking for in terms of a website. You should be armed with a few intelligent questions for them. Having some reasonable idea of a budget can also come in handy. If the company is worth pursuing, they'll perform some due diligence before they send you a proposal. If they tell you after one phone call that it's going to cost $3,000 and will be finished in two weeks, then you would be wise to politely turn them down.
Step 6: Meet With Them
The great thing about working with a local company is that you can meet with them. You can sit in the same room and see who you are working with and go over proposals and designs together. It may sound a little old-fashioned, but this personal interaction can go a long way. If you develop a good rapport, your web design process will be much more pleasant and productive. Of course, you don't have to meet with everyone from your list. Pick the top two or three from your list and find out what their process is like. After all, web design can be a challenging and overwhelming process. You want to find someone you are able to work with and who can deliver something that works.
Finding the right local web design company shouldn't be a quick decision. Don't just pick the first one you find on Google. You're going to have to do a little digging, but once you've found the right company, your website will be gold.    

Written by
Nathaniel Tower
Nate Tower is a Director of Marketing at Perrill. He is a creative expert gifted in pinpointing our clients' realities, goals, and audiences and turning that information into a captivating and never-before-heard brand story. With roots in digital marketing, education, and creative fiction, Nate's an Old Faithful-caliber fountain of knowledge.