Back
First Scribe is now Perrill. Minnesota's first digital agency just got more dangerous.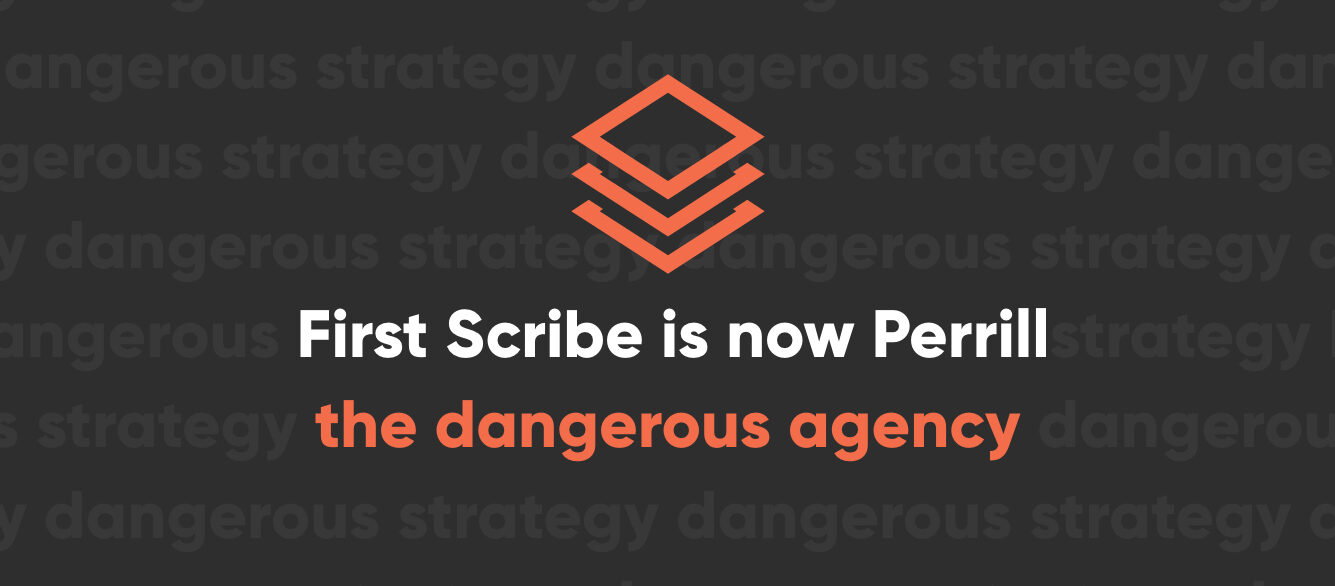 What's in a Name?
Every company name has some type of origin story. The name 1st Scribe came from two simple ideas:
Before Google was even a thing, Yahoo! dominated. Yahoo! started as a directory featuring a Linux alphanumeric sort, meaning numbers came first. Naturally, 1st Scribe showed up at the top of the category for web design.
Historically, scribes were highly educated keepers of the word who recorded major events of the day.
As directories evolved into search engines, 1st Scribe became First Scribe and expanded our services to digital marketing. Twenty-six years after the founding of the company, the name First Scribe is no longer big enough to tell our story. Today, we are re-branding as Perrill, a name that exemplifies our commitment to drive business success. 
An Elite Agency
The onset of the internet leveled the playing field, at least for a short while. Today's digital landscape is much more competitive and more costly. If you invest in the right strategies, you can achieve exponential business growth. Perrill helps you navigate these challenges by listening to your needs, recommending the right solutions, and delivering measurable results. 
In a world filled with digital opportunity, Perrill delivers fast and sustainable success. What started as Minnesota's first web design agency is now a full-service digital consultancy with the talent and technology to solve your toughest business challenges and develop sustainable strategies that help you dominate your industry.
We are Perrill, the most dangerous digital agency in the world. 

Written by
Nathaniel Tower
Nate Tower is a Director of Marketing at Perrill. He is a creative expert gifted in pinpointing our clients' realities, goals, and audiences and turning that information into a captivating and never-before-heard brand story. With roots in digital marketing, education, and creative fiction, Nate's an Old Faithful-caliber fountain of knowledge.