Back
How a Decrease in Friction Increased Facebook Leads by Infinity Percent

"Friction" is a common theme for digital marketers, as in reducing the amount of friction (i.e., discomfort, frustration, or all-out angst) your users experience when interacting with your brand online.
Friction can take many forms, from requiring users to scroll and/or click too many times to bombarding them with popups and banners every time they load a page on your site.
But friction doesn't just happen at the website level, as the user journey can begin and end on other platforms far, far away.
This was the case for Tacheny Exteriors in the spring and summer of 2021, whose use of friction (i.e., unnecessary clicks and steps) in their Facebook Ads strategy caused prospects to say, "Actually, I'm good," before looking elsewhere for their exteriors contracting needs.
Here's how Perrill stepped in to optimize the user experience and to turn the level of friction from "buffalo on sandpaper" to "gecko on ice rink," literally speaking.
The Challenge: Coming to Terms with an Imperfect World
In the spring and summer of 2021, Tacheny was running Facebook Ads that directed users to a landing page on their website. In a perfect world, users would see the ad on Facebook (between posts about their aunt's brownie recipe and their parents playing pickleball), click on it, be directed to a landing page, fill out a form, and click submit.
But it's not a perfect world – and that's a lot of steps, right?
Well, as the data proved, this was way too much friction for Tacheny's users. As a result, the business experienced exactly zero leads from these ads, despite targeting an aggressive cost-per-acquisition (CPA). You can see where this is going: they were spending money for no reason.
The Solution: Leaving the Website Out of It
To get to the bottom of this, the Perrill Paid Media team recommended testing a new strategy: Facebook lead gen ads. This would allow users to see the ad and submit a form without ever having to leave the Facebook platform. Even better, the form auto-fills using each user's profile info while allowing leads to flow directly into Tacheny's CRM. Friction: vanquished.
The goal was to increase leads while achieving an aggressive CPA – without having to increase budget. The ability to use the same copy and creative from the original landing page ads was another plus for ease and efficiency.
Here's a look at the ads, which were designed, written, and launched in-house by Perrill's team of Unified Digital experts.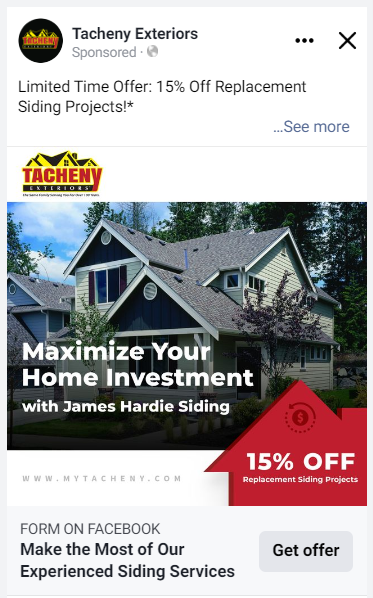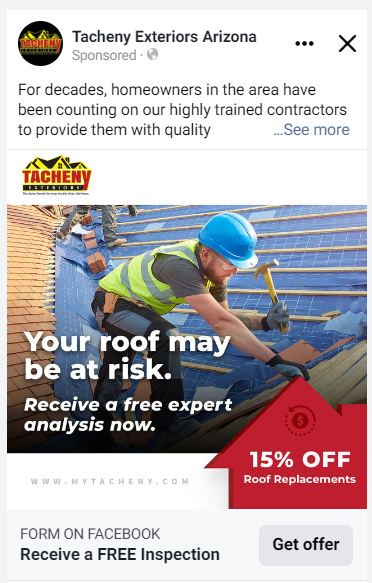 The Impact: Leads Up, Cost Down
After experiencing zero leads in May, the switch to lead gen ads was made at the end of June. Here's what happened.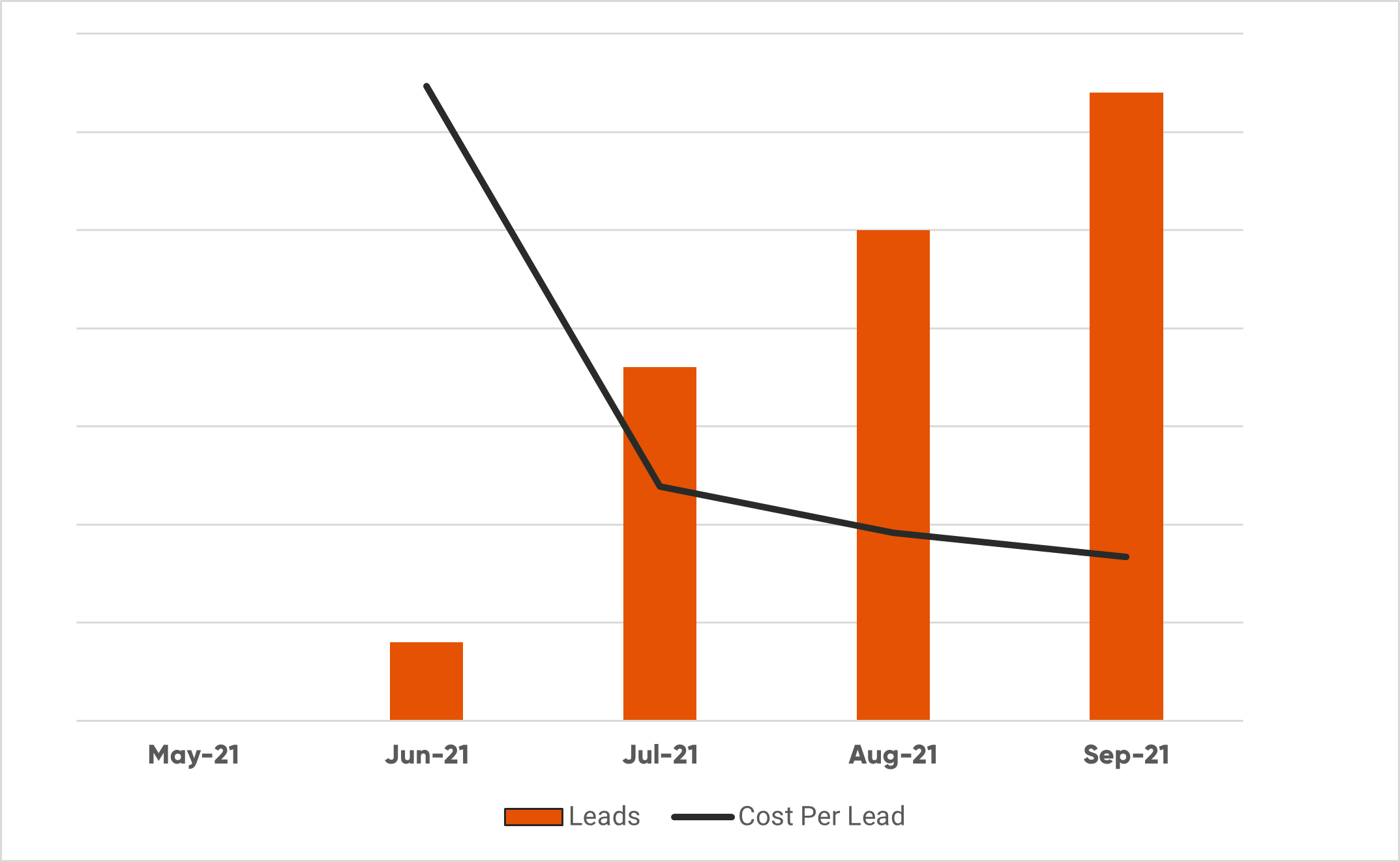 That's right. The number of leads increased each month for the next four months while the cost per lead went down.
Minimizing the number of steps required by users to take advantage of a simple 15% discount was all it took to take conversions from literally zero to a sustained increase in the span of a few months. It's amazing how much people hate friction.
This is just one example of how Perrill leverages a Unified Digital approach to strategize, create, launch, and optimize data-driven campaigns designed to make an immediate and lasting impact for our clients. Across SEO, digital advertising, content marketing, and email, we collaborate entirely in-house to drive the right traffic and make sure it converts – and we're ready to do the same for you.
Tired of falling short of your marketing goals? Do you even know what your marketing goals are? Then it's time for us to talk. Contact us today, grab some time on the calendar, and start unlocking your online potential.

Dan Cole is the Manager of Content & Copywriting at Perrill. He has been professionally strategizing and creating original content since 2011 across agency settings, corporate positions, and journalistic beats, and now masterminds written materials of all kinds for Perrill's clients. He was named Acme Comedy Co.'s Funniest Person in the Twin Cities in 2014 and will never let any of us forget it.