Back
How a Unified Social Campaign Increased Donations Toward Breast Cancer Treatment

Drink Pink has been a successful charity campaign led by Redstone American Grill for over a decade. Every October, as part of its Woodfired Fund, Redstone donates $1 from every order of a select "Drink Pink" item to Pay It Forward – a nonprofit fund that helps breast cancer patients with their expenses while they undergo treatment.
The campaign raised over $50,000 in 2019 followed by $64,000 in 2020 – but there was still the inkling of untapped potential within the restaurant's charitable efforts. What more could Redstone do to maximize visibility of and contributions toward this important cause?
The campaign had never been paired with a targeted digital marketing strategy in the past – until Redstone enlisted Perrill's team to lead such a charge in the fall of 2021. Here's how the team at Perrill used everything from in-house videography and design to copywriting and development to bring Drink Pink to life in an entirely new way.
The Challenge: Making a Splash in a Sea of Content
The overarching goal was to increase guest turnout and donations toward Drink Pink by implementing a fresh, engaging, and unified digital marketing strategy.
Beyond that, Redstone also wanted to expand upon future charity work through social media by engaging new and existing users, deepening its connection with local communities, and finding new ways to promote and increase donations.
The main challenge dealt with differentiating the campaign in an endless sea of content. Anyone can post on social media – and most people do. Your neighbor is posting about selling his lawn mower. Your coworker is posting about his kid's tee-ball game. Your high school classmate whom you have not seen nor spoken to in 13 years is posting memes about hunting.
How, in this infinite expanse of (mostly) useless noise, do we find a way to promote Redstone's charitable efforts and to increase donations toward an incredibly essential cause?
The Solution: Revamp the Redstone Presence
The Perrill team came together to strategize, create, and launch a unified campaign across all nine of Redstone's locations throughout the U.S.
First came the visual shift. Redstone's profiles and every post promoting Drink Pink featured an eye-catching pink takeover – a stark contrast from the brand's typical crimson mark.
Then, an engaging user journey including QR codes, videos, stories, posts, and landing pages came together to guide hungry and thirsty scrollers from their phone screens directly to their seats.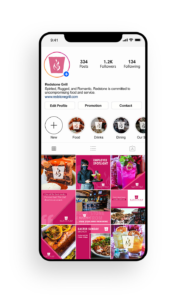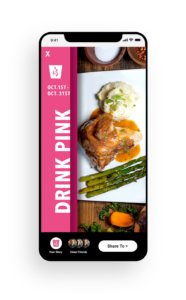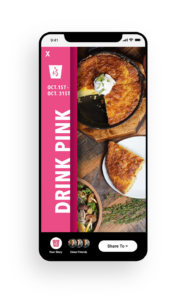 The strategy featured:
QR codes for menu items that linked to plating videos of different Woodfired Fund dishes
Videos shot, edited, and deployed by the Perrill team
Landing pages designed, written, and developed in house at Perrill
Social media stories
Social media posts
Promotion of raffle and event specifics to keep the campaign top-of-mind for users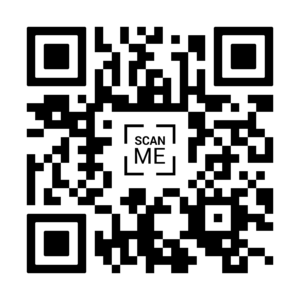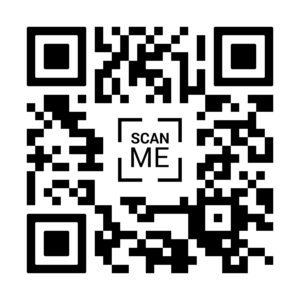 Project management was also put in place for all Redstone Woodfired Fund initiatives to ensure all benchmarks were made visible and trackable. Collectively, the campaign took over Redstone's social presence for the span of a month and made it impossible for customers not to notice and get involved.
The Impact: Record-Breaking Donations
The result was a record-breaking donation total toward Drink Pink, surpassing the goal of $70,000 by over 67%.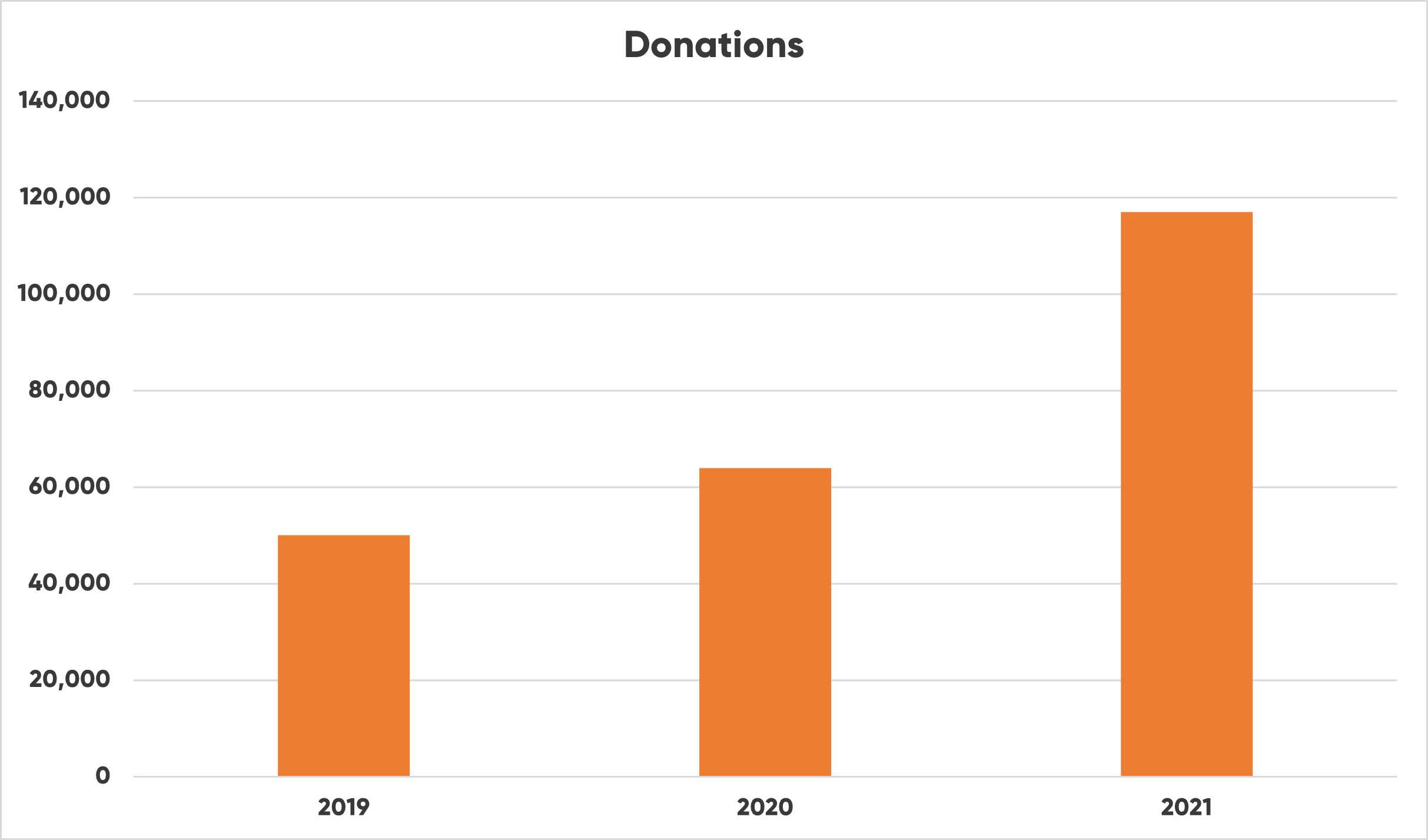 The QR code promoting the Rotisserie Chicken drove over 1,000 sessions to the landing page in less than a month.
The landing page received over 2,600 views in less than a month.
In that month, organic impressions on posts from the main Redstone Facebook page increased by 129% (over 1,000 impressions per day on average).

Likes and Followers also increased.

In October 2021, social media drove over 3,000 sessions to the Redstone website (not include QR code traffic).
Contact Us form submissions increased by 29%.
Perhaps most notably, the campaign opened the door for Redstone to launch Q2 and Q3 charitable initiatives in future years – all of which have seen increased visibility thus far in 2022 with help from Perrill.
This is just one example of how Perrill leverages a Unified Digital approach to strategize, create, launch, and optimize data-driven campaigns designed to make an immediate and lasting impact for our clients. Across social media, SEO, digital advertising, content marketing, and email, we collaborate entirely in-house to drive the right traffic and make sure it converts – and we're ready to do the same for you.
Tired of falling short of your marketing goals? Do you even know what your marketing goals are? Then it's time for us to talk. Contact us today, grab some time on the calendar, and start unlocking your online potential.

Dan Cole is the Manager of Content & Copywriting at Perrill. He has been professionally strategizing and creating original content since 2011 across agency settings, corporate positions, and journalistic beats, and now masterminds written materials of all kinds for Perrill's clients. He was named Acme Comedy Co.'s Funniest Person in the Twin Cities in 2014 and will never let any of us forget it.