Back
How to adjust your 2020 SEO strategy amid the COVID-19 outbreak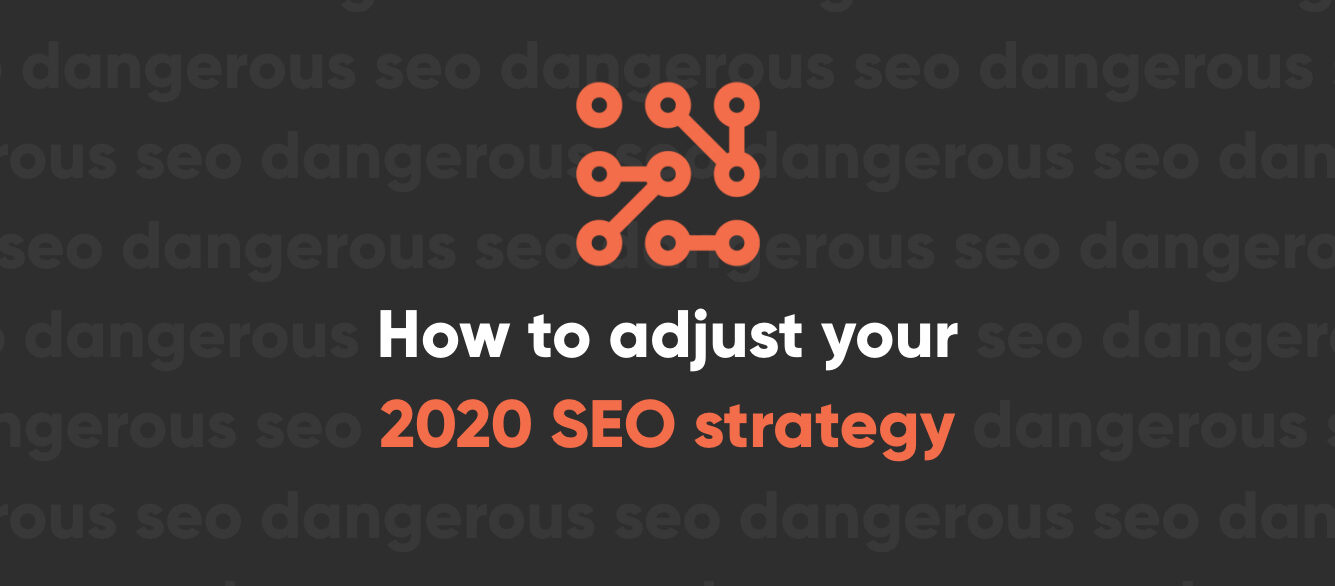 We've been receiving a number of questions from our clients regarding the best way to handle their digital marketing efforts in the current climate surrounding the global COVID-19 pandemic. For many businesses, they're already beginning to feel the effects of the Coronavirus on their website traffic - and ultimately, their bottom line - and there may be some pressure from leadership to start trimming marketing efforts. 
Paid Media budgets have typically been the first to go, and it may seem like trimming back on organic search efforts is the next logical move. However, given that SEO has the capacity for exponential ROI, paired with the fact that significant results may take a few months to materialize, it's fair to argue that SEO is one of the most important investments at a time of uncertainty such as this. 
While some industries have actually seen significant increases in organic search traffic as consumer needs are changing, this post is mostly aimed at the majority of businesses that are experiencing or anticipating a downturn. Here are a few tips on utilizing SEO for short-term wins as well as building a strong foundation for future success.
1. Update your Google My Business listing
This will most directly affect brick-and-mortar businesses that rely on foot traffic for most or all of their revenue, but any business that relies on at least some sort of local presence online should immediately consider updating their Google My Business listing. These listings are typically a user's first (and sometimes only!) touchpoint via Google Search or Maps when conducting a branded search, and it's important to provide a searcher with accurate information - especially if they never even make it to your website.

Here are a few ways to provide users with the most up-to-date information via Google My Business:
Change your Business Hours to reflect any changes to store operations or closures.
Add a few sentences to your Business Description explaining how your business has been or will be affected by Coronavirus.


Create a GMB Post with additional details and business changes. 
If you do make any changes to your Google My Business listing, be sure you go back and update the listing once things have more or less returned to normal for your business.
Updated 3/23/20: Google announced they will be prioritizing reviews of critical edits to business information on a Google My Business listing, especially for health-related businesses. Additionally, users will be unable to leave new reviews and businesses will not be able to reply to reviews at this time. 
2. Build short-term content for current searches
It's safe to assume that consumer spending is somewhat volatile at the moment. Non-essential products and services are rightfully going to come in second place to essentials like food, water, and shelter. While certain non-essential e-commerce websites will undoubtedly experience a hit to their bottom line in the near future, it's important to understand how your user's needs have changed and learn how your offerings can still provide value. 
There are a couple quick ways to monitor changing search behavior:
Keep a close eye on your website's search traffic via Google Search Console. A few things to look for:


Are users still searching for your brand, or are queries shifting to non-branded?
Which of your offered products/services are experiencing the largest changes in search volume/traffic?
Check out Google Trends to monitor for any emerging patterns in search behavior around your industry that you can address with content on your site.
The current search landscape comes down to two things: understand what new questions your customers have, and make sure you have the answers to those questions. If you can't answer their questions, it's likely that somebody else will. 
DISCLAIMER: While you may need to adjust your messaging on certain products or services, we are not recommending fearmongering in your content. There's a big difference between being relevant and being exploitative.
3. Leverage your team's expertise to create evergreen content
A lot of businesses rely on annual trade shows or in-person demos for generating significant revenue. Rather than sending your product experts or trade show sales staff home, now is the perfect time to capitalize on their expertise and create thoughtful, engaging content with those members of your team who likely know more about your offerings than anyone else.
When you pair your team's expertise with your newfound understanding of how your customer's needs are changing, you're laying the framework for long-term success. A few examples:
Building a long-form content page detailing various applications of your core product(s). Don't forget the high-res images and/or infographics!


Get them on camera! As users consume more and more video content on YouTube and other platforms, this is a great channel to let your experts shine when they may not be able to actually get in front of your audience. 
Building out a robust library of content is pivotal to any successful SEO strategy and investing the time and energy up front will set you lightyears ahead of your competition as search trends and consumer habits eventually normalize. 
Final thoughts on SEO during COVID-19
In short: although it may be necessary to cut some short-term costs in the midst of this uncertainty, don't sell your company's future by sacrificing long-term strategies and ROI-generating channels. Investing in SEO will help position your business to emerge victorious in the post-Coronavirus economy.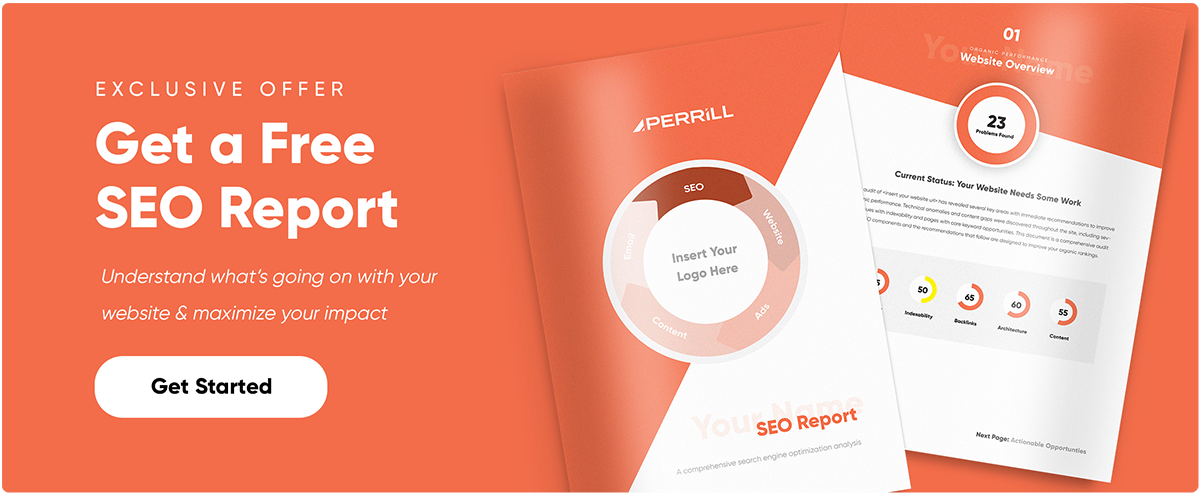 Written by
Nathaniel Tower
Nate Tower is a Director of Marketing at Perrill. He is a creative expert gifted in pinpointing our clients' realities, goals, and audiences and turning that information into a captivating and never-before-heard brand story. With roots in digital marketing, education, and creative fiction, Nate's an Old Faithful-caliber fountain of knowledge.