Why You Should Be Using Magento for Your E-Commerce Site
October 10, 2014
Many website owners expect instant riches when they launch an e-commerce site. Naturally, many website owners end up disappointed. E-commerce is not as simple as throwing a few products online and watching orders roll in. While we often hear statistics like "60% of all transactions will occur online by 2017," simply having an e-commerce website is no guarantee you'll get a piece of the pie.
In order to have e-commerce success, you need a website that functions according to the needs of your business and the needs of your customers. If you give your customers anything less, you'll be hanging an "Out of Business" sign on your e-commerce site faster than it took to launch the thing.
If you want to get the most out of an e-commerce site, there's a magic word you need to learn now: Magento.
Magento? Isn't That an X-Men Character?
Magento is fun to say and easy to confuse for something else. No, it's not a color. Nor is it a character from X-Men. Funny enough, Word's default dictionary gives the following suggested alternatives for Magento: Magenta, Magneto, and Magnetos.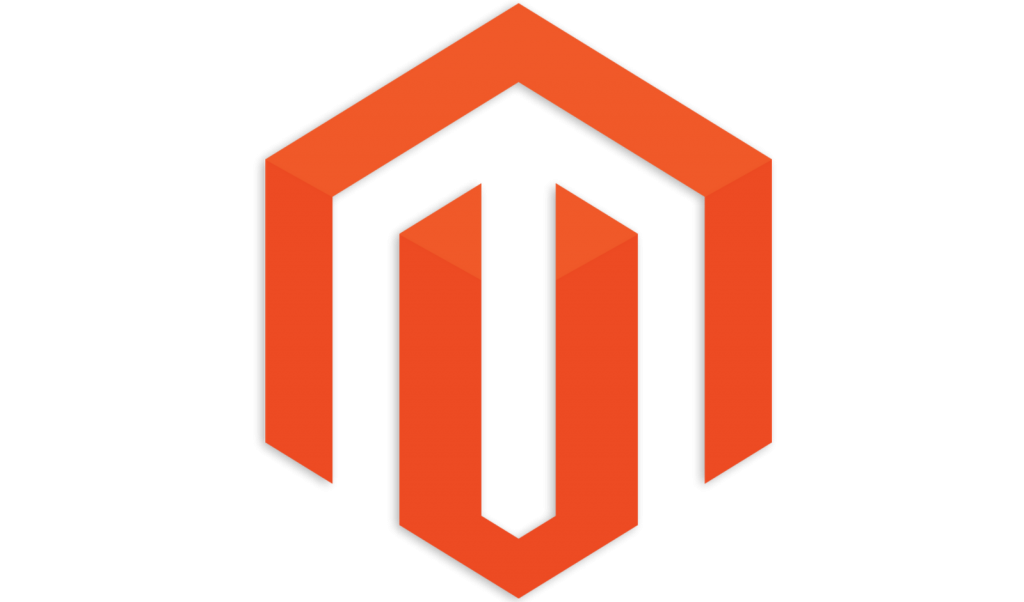 If you're at all familiar with the internet, you've probably heard of WordPress. You know, the CMS platform that's responsible for approximately 25% of all new websites. WordPress is popular for a reason. It's highly customizable and has a huge amount of resources to deliver the functionality your website needs. However, there's one thing WordPress isn't very good at: e-commerce.
That's where Magento comes into play. Magento is kind of like the WordPress of the e-commerce world, only better. Magento is an open source e-commerce platform owned by eBay and used by approximately 1% of all websites (and 27% of all e-commerce sites). While 1% may not seem impressive, there's plenty of things about this powerful platform that will impress you.
All the Features You Need
As an open source platform, Magento is 100% customizable for your business. It can do virtually anything you want it to (as long as you know how to implement it). There are plenty of "out-of-the-box" e-commerce solutions that let you "design" your own layout and color schemes. With Magento, you get the look and functionality you really need for your store to work.
So what exactly can you do with Magento? Pretty much anything.
Magento is an incredibly flexible and scalable solution for e-commerce. You can always add new features without disrupting your current store. You may start with something small, but there's virtually no limit to what you can do with the platform. Whether you are a small e-commerce site or a billion-dollar business, Magento has the tools you need.
The Magento platform boasts a powerful admin panel that allows you to seamlessly:
Track and ship
Manage inventory
Control pricing, coupons, sales, etc.
Create and manage custom databases
Connect with your customers
Magento can even function as your CRM system. The platform is intuitive, giving you the ability to add products, edit pages, and manage your entire store without frustration. Additionally, Magento is equipped with plenty of tools to help improve your site's SEO. Running a successful e-commerce business may be hard, but Magento makes it easier.
If It's Good Enough for Big Brands…
When it comes to e-commerce websites, Magento leads the way with a 27% market share. Big brands like Nike, Olympus, Office Max, Men's Health, and many others are using Magento right now. If you shop online, chances are you've bought something using the Magento checkout process.
With all these big brands using Magento, it must be super expensive, right? Actually, Magento is a very affordable solution. The platform itself is free to use. As with any other website, you'll need to pay for hosting and development. Many of Magento's advanced features can be implemented in your store for a reasonable price that will quickly pay for itself.
Getting Started
Although Magento is easy to use, building and designing the site takes a strong knowledge of the platform. One of the most important things you need to do when establishing your e-commerce site is hire a qualified Magento developer. This will ensure your store is up and running properly so your customers can buy products with ease.
There are no guarantees on the web, but smart decisions and proactive planning can put you in the best possible position for success. For e-commerce, a Magento website is the first step in this direction.