Back
Why An Open Source CMS Needs To Be Part Of Your Website Strategy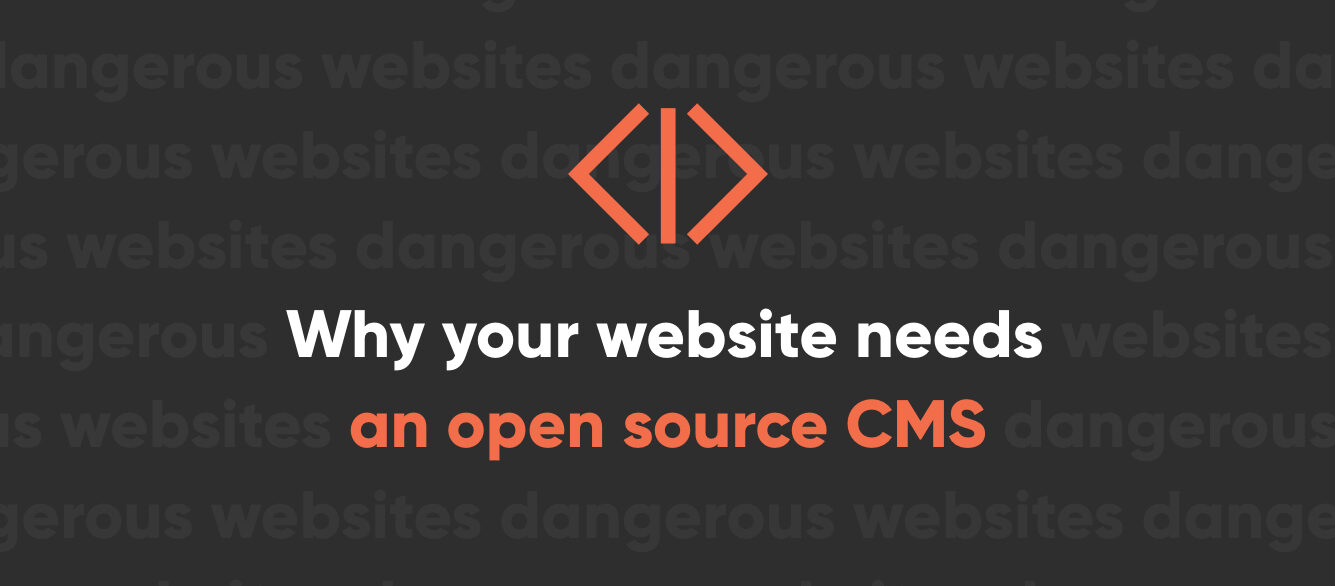 Content management is one of the most important aspects of your new website. Gorgeous pages mean nothing if it doesn't all come together in an efficient and collaborative way. Don't do your pages (or your people) like that. The right content management system (CMS) will make creation and maintenance a breeze for all, allowing users to publish and update new and existing content without the help of a professional developer. Because you don't want to pay $150/hour to have someone copy and paste text into a file every time you want to make a change. 
When choosing which platform to go with, you'll be faced with the most important decision of your life: open source or closed source CMS. Fortunately, the decision's not that difficult. Here are some reasons an open source CMS is more beneficial to your business and should be a key part of your website strategy.
What Is A Closed Source CMS?
A closed source CMS is a platform under which the code is private and cannot be modified. Secrets, secrets. These platforms often require a yearly licensing fee and are thus a more expensive option than an open source CMS. Additional costs may also come into play due to the CMS provider likely not specializing in your industry and thus needing to employ greater customization to meet your needs (which will be very expensive, if it's even possible). Or, if they do specialize in your industry, then the CMS is likely a one-size-fits-all, cookie-cutter solution that's really only suitable for the most average organization in your line of work. Oh, and you'll also have to pay a developer any time you want to do anything beyond a simple text change.
Security within closed source CMS platforms is typically more obscure in that its details are not disclosed by the provider and users are usually required to blindly trust providers' ability to catch and correct any errors that arise. That's a lot of trust. A closed source CMS is generally a more expensive, less customizable, less user friendly, and less secure option than an open source CMS. But before you rule out the closed source CMS completely, let's look at the open source CMS to make sure it's right for you. 
What Is An Open Source CMS?
An open source CMS is a platform that's built and updated by a community of skilled developers working to constantly optimize the system's functionality. WordPress, Drupal, and Magento are all examples of today's most popular open source CMS platforms, all of which are free to use. These systems feature support backed by a community of experts, resulting in easier-to-find information and answers to even the most complex questions, like "Why did my site's 'SHOP OUR PLUNGERS' button stop working?'" You'll figure it out.
This larger community aspect also leads to better security and a more efficient and transparent communication process for all parties involved. Perhaps the most important feature of the open source CMS is its openness to customization. The functionality and personalization potential in these platforms is almost endless and lends itself to much greater creativity in the site-building and -maintaining processes. For maximum freedom and flexibility, an open source CMS is the only way to go. 
An added bonus: with an open source CMS, you can take your website anywhere. With a closed source CMS, you are often beholden to a particular developer or agency. It feels much better knowing that your website is yours and yours alone. 
In summary, an open source CMS is the best option for you if:
​You want full control of your website and content
You want maximum flexibility

 

in

 

your

 

design
You want unique functionality
You value proactive security
You want something that will be easy to use
You want to avoid paying a developer every time you need to make any update
Manage Your Content The Right Way
An open source CMS provides a wide range of advantages over a closed source CMS, allowing for greater customization, security, and support from a highly skilled team of professional developers. To get the most out of your website and to ensure it's built and managed the right way, it's time to move to an open source CMS. At Perrill, we utilize WordPress and Magento to build innovative, successful websites that boost our clients' brands. Contact us today to help your website reach its full potential.

Dan Cole is the Manager of Content & Copywriting at Perrill. He has been professionally strategizing and creating original content since 2011 across agency settings, corporate positions, and journalistic beats, and now masterminds written materials of all kinds for Perrill's clients. He was named Acme Comedy Co.'s Funniest Person in the Twin Cities in 2014 and will never let any of us forget it.