Zubaz, Twins Wrestling Masks, and One Great Comeback
March 25, 2016
You remember Zubaz, right? Yes, we're talking about those zebra-style pants from the late 80s and early 90s, the ones that everyone wore with pride. Well, if you haven't heard, Zubaz are back, and the marketing team at Perrill is helping to lead the charge to restore the mega-popularity of this awesome apparel.
If the return of Zubaz is the moment you've been waiting for, then you aren't alone. Zubaz have become an instant hit, both among people who owned a pair back in the early 90s as well as those who were too young to remember the fashion fad. The only obstacle is getting the word out that they're back—and better than ever. 
In a society that seems increasingly driven by nostalgia, the return of Zubaz shouldn't come as a surprise, especially given how cool you can look in them: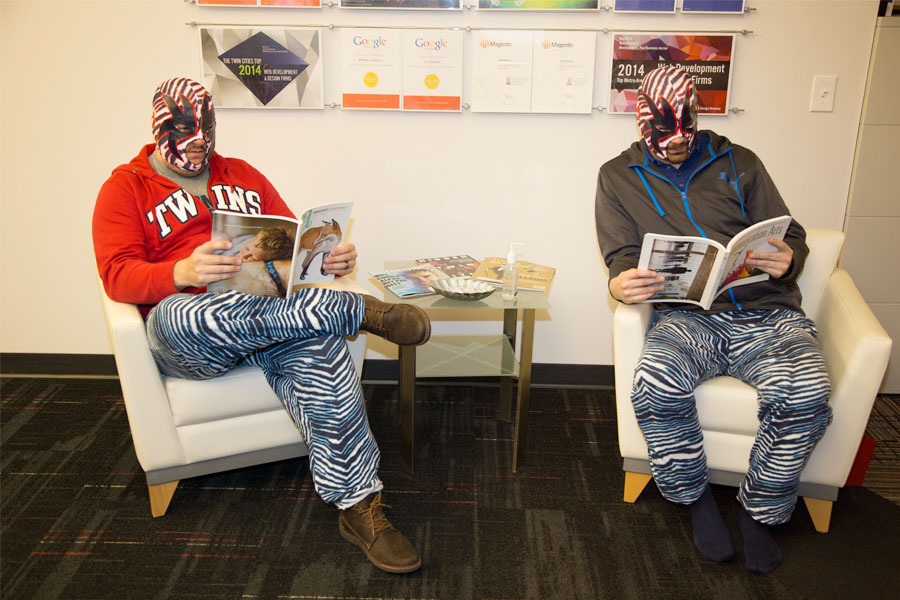 But this is more than just a trip down memory lane. Zubaz are the ultimate apparel for sports fans (and more). What better way to show your team spirit than with a pair of Zubaz?
We're not just talking about pants. With Zubaz, anything is possible. Like the custom wrestling masks they created for Wrestling Night at the Minnesota Twins game on April 29th. Zubaz has partnered with the Minnesota Twins to offer a limited number of free Twins wrestling masks to valid ticketholders. A night at the ballpark with a Zubaz mask...now that's entertainment at its finest. 
So grab your Zubaz, get yourself a ticket, and show your Minnesota spirit: