Back
Google announces change to featured snippets and organic listings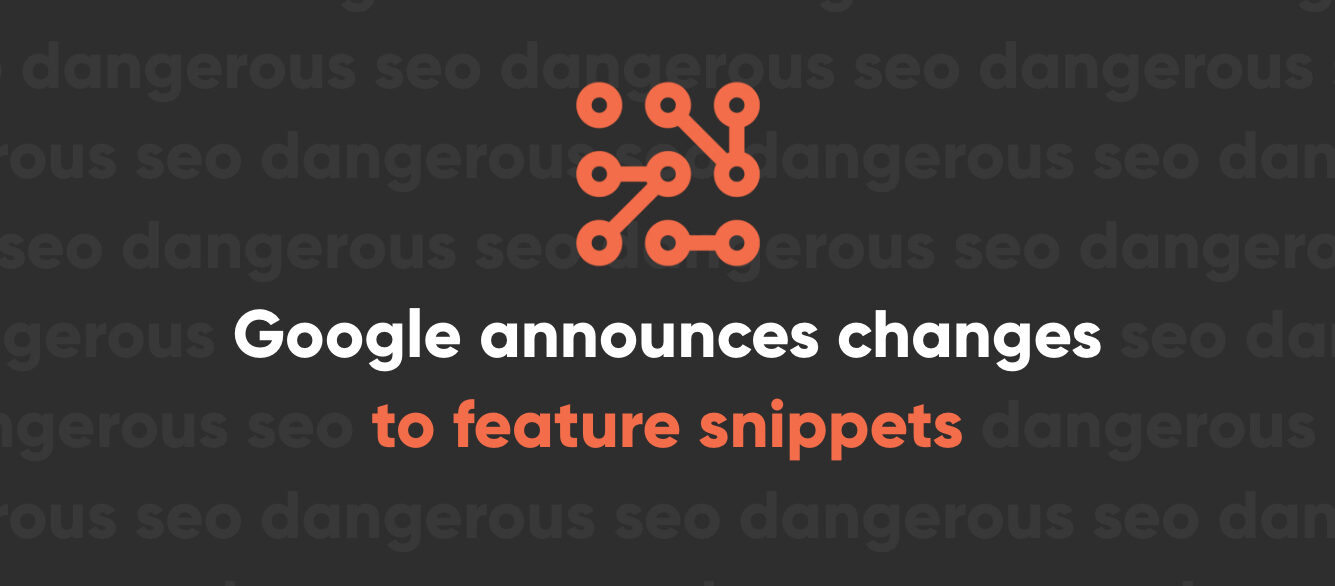 Just one week after their latest Core Algorithm Update, Google announced earlier this week that pages currently holding a Featured Snippet for a search result will no longer rank in the top 10 "traditional" organic results for that search. Danny Sullivan, Search liaison at Google, confirmed this update on Twitter: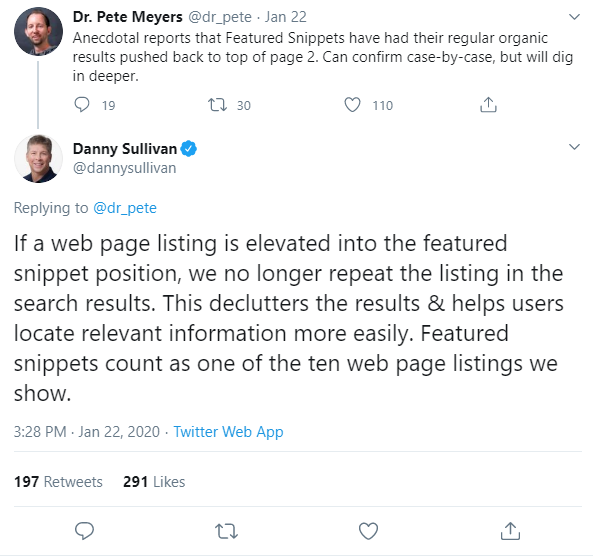 Prior to yesterday's update, a page showcased as a Featured Snippet also typically appeared as an organic result on the first page, often ranking somewhere between #1 - #5. This effectively gave that page a second opportunity to get the click. Now, whichever page is served as the Featured Snippet is automatically pushed to the top of Page 2 of Google's search results.
What is a featured snippet?
You likely interact with Featured Snippets (along with other forms of "rich results" in Google searches) more often than you realize. A featured snippet is that larger box of text at the top of organic results, sometimes accompanied by an image, that you may see after searching for something. As Google doubles down on their attempts to master their user's search intent, Featured Snippets emerged as a way to answer user's queries immediately in the search results. 
As an example, Perrill currently holds the featured snippet for the query "why doesn't Google use my title tag?"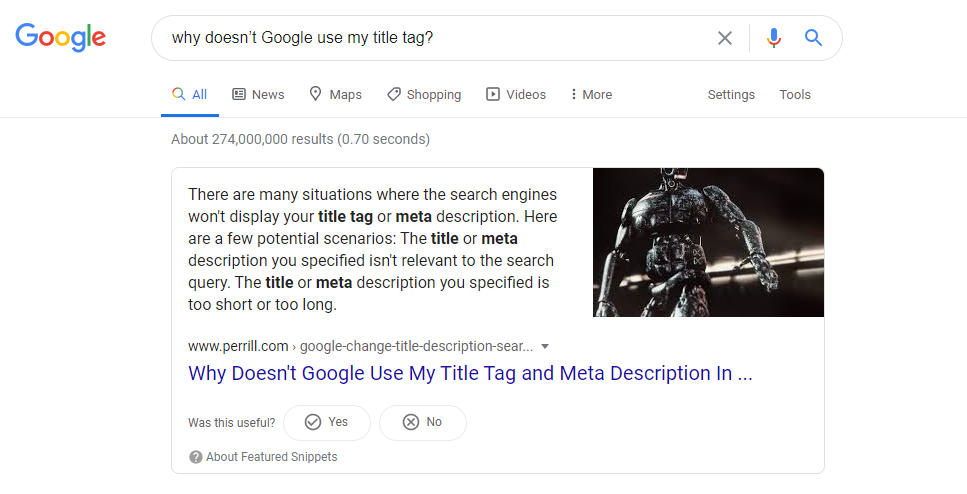 While this Featured Snippet is certainly a nice visual way to grab a searcher's attention, we also used to sit at the top spot of traditional organic listings – which is now occupied by Moz. Outside of the Featured Snippet, our URL is now sitting lonely on page 2. 
Our prediction for featured snippets
In this case it seems likely that we'll see a decrease in click-through rate (CTR) for any keywords where we own the featured snippets, as there is now one less opportunity for a user to click through to our website. Conversely, we think we'll see an increase in clicks on searches where we are currently ranking on the first page but do not own the featured snippet.
To measure this, our team has identified several instances of the following:
Search Queries where our clients have held the featured snippet ranked in the top five organically over the past 3 months.
Search Queries where our clients have ranked in the top five but have not held the featured snippet over the past 3 months.
By looking at the CTR on these queries over the next several weeks, we'll be able to paint a pretty accurate picture on how this new Google update impacts the search landscape.
How does this change impact me?
Working in SEO on the agency side unlocks a fascinating amount of data – we're able to monitor Google updates across a variety of industries in real time to measure their impact and predict trends that may not be apparent if you're only looking at one website.
We'll be updating this post with our findings, so be sure to save this link and follow along with our journey. 

Dan Cole is the Manager of Content & Copywriting at Perrill. He has been professionally strategizing and creating original content since 2011 across agency settings, corporate positions, and journalistic beats, and now masterminds written materials of all kinds for Perrill's clients. He was named Acme Comedy Co.'s Funniest Person in the Twin Cities in 2014 and will never let any of us forget it.