Back
Should You Hire an Agency or In-House for Online Marketing?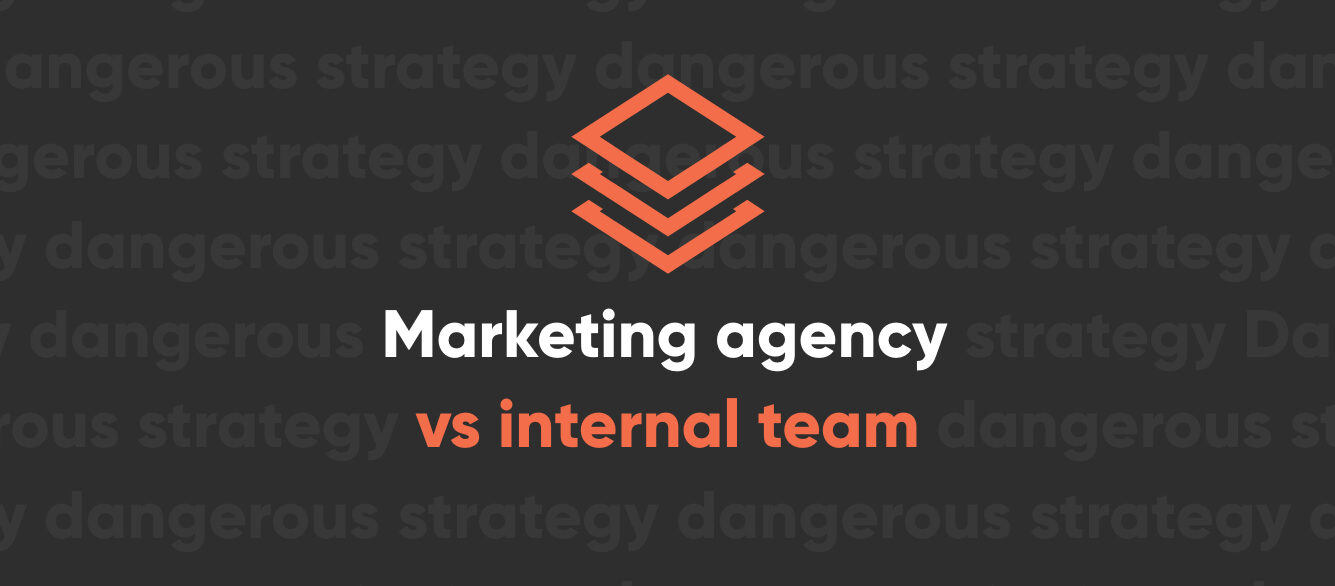 Let's start with the obvious: if your business is online, you must have an online strategy. Now let's follow that up with something that should be just as obvious: if you have a business today, you must be online. Therefore, it should go without saying that every business needs an online strategy.
Now on to the not-so-obvious. Who is going to handle your online strategy?
If you want that online strategy to be successful, you aren't going to give it to your current marketing team and tell them to figure it out. No, you're going to turn to someone who specializes in online strategies: SEO, email marketing, digital advertising/pay-per-click, social media, and all the other wonderful things that go under the vast umbrella that has become internet marketing.
This leaves you with two reasonable choices: hire an in-house person or hire an agency. Or you could hire both. 
Of course, hiring an in-house SEO specialist and hiring an agency might not be in the budget. Most businesses will need to make a choice.
So which is better? Should you hire an individual who will dedicate forty hours per week just to marketing your company, or should you go with an agency who will work several hours per month on your business while they balance working with 100 other clients?
When you put it that way, it sounds like an in-house person will give you a huge advantage. But not so fast. There are a lot of things to consider before you figure out who exactly is going to push you to online success.
Agency vs. In-House Round 1: Cost
Naturally, your biggest concern when starting any online marketing campaign is the cost. In most cases, an agency is going to be much cheaper than an in-house person. If you hire an in-house person, you're going to need to give them a full salary. Add in benefits, payroll taxes, and the plethora of new tools the in-house person is going to need to complete the job successfully, and it's going to add up fast. And you can't get by cheap here. You'll need someone with a lot of knowledge and experience, someone who has captained the proverbial helm of successful online marketing campaigns in the past. That person is going to come with a hefty price tag. An entry-level person certainly won't get the job done, and you probably don't have the time or the knowledge to train that person.
An agency isn't going to be "cheap" either, but it's typically going to be the more cost-effective solution. You'll have a lot more flexibility in how much you spend—anywhere from a few hundred dollars per month to several thousand for small to medium-size businesses. This will be a fraction of the cost of your in-house person, letting your business invest budget in other areas. For very large companies, you might be talking about hundreds of thousands or even millions for your yearly online marketing budget, which could amount to a full in-house team. When it comes to cost, an agency is almost always the winner.   
Agency vs. In-House Round 2: Work and Resources
If you break it down to an hourly rate, you seem to get a lot more for your money with an in-house person. Let's use some hypothetical numbers. Your in-house person runs you $70,000 per year. Your agency charges you $3,000 per month for approximately twenty hours of work. Sure, the agency is only about half of the in-house person, but the in-house person is giving you four times as much work. With all that extra work, surely it will be worth the added cost. Your internet presence will be unstoppable!
But let's consider the quality and breadth of that work. No matter how talented your in-house person is, he or she is only one person. An agency can pull from the knowledge and skills of an entire team. While your in-house person is an expert in SEO who dabbles in other aspects of online marketing, your agency has expertise in every area. Where will your in-house person turn when faced with the challenge of social media or content marketing? Your agency already has those answers. Maybe your dedicated account person won't, but their marketing team will, and you'll have access to that (and for a fraction of the cost). 
Your agency also has a hefty toolbox of marketing programs that you simply can't afford. For example, your agency might have the power of Adobe Target, the best A/B testing tool on the market. If that's included in your monthly marketing investment, consider that an added value of $2,000 per month. Suddenly, your agency is a lot more affordable. Many online marketing agencies also come equipped with designers and developers for those additional projects. A single in-house person may be committed entirely to your business, but they simply can't stack up.
Agency vs. In-House Round 3: Data and Analysis
Still, wouldn't it be nice to have that one person who's completely dedicated to your business? That one person could spend countless hours invested in your analytics to find every possible opportunity for growth. Your agency simply can't do that. If you're only getting 10 or 20 marketing hours per month from your agency, that's probably only a few hours of in-depth data analysis. And it's all about the data, right?
But your agency has another secret weapon that your in-house person doesn't have. While your in-house person has access to one set of analytics (yours), your agency has the ability to see the data for over a hundred websites across a variety of verticals. This gives them the ability to make more informed decisions based on a much larger set of data. Equipped with all this data, they'll be able to see nuances in your analytics that your in-house person never could have seen. And what if they could give you the power of a premium analytics tool like Adobe Analytics at a price you can afford? Once again, an agency has more tools and more knowledge for a much smaller total cost. And that's typically going to come with a higher ROI.       
Then Why Even Consider An In-House Person
Agencies bring a great deal of resources, but that doesn't mean they are inherently better than in-house marketing professionals. A great in-house SEO is much better than a bad marketing agency. None of this means you shouldn't hire an in-house person. Seriously, if you can afford one, you should have one. This person will know your business inside and out, and they'll be able to do things for you that an agency can't. But if they also have the support of an agency with loads of additional experience, data, and resources, then you can really have an unbeatable online marketing strategy that never stops.
Of course, when your in-house person inevitably leaves your company for a different job, you'll still have your agency at your side while you scramble to fill the position with a qualified candidate. After a while, it will even feel like your agency is a real part of your team.  

Nate Tower has over 10 years of digital marketing experience and currently serves as the President of Perrill. He is a creative expert gifted in pinpointing our clients' realities, goals, and audiences and turning that information into a captivating and never-before-heard brand story. With roots in digital marketing, education, and creative fiction, Nate's an Old Faithful-caliber fountain of knowledge.