Back
The ultimate guide to evaluating your digital agency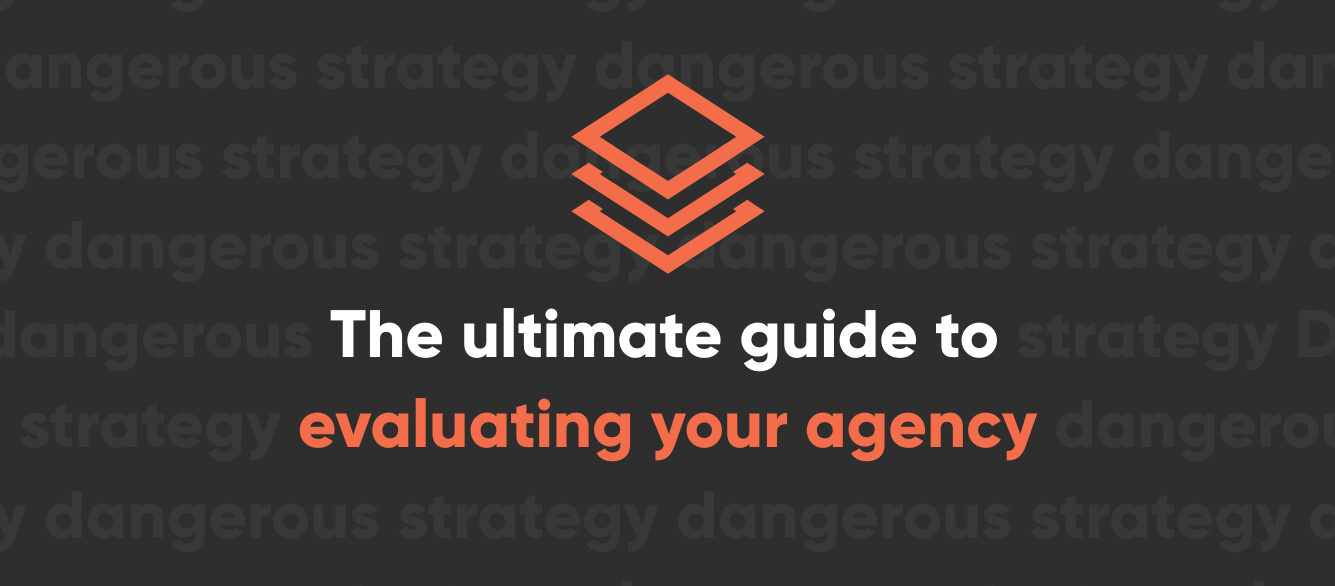 Deciding to invest in a digital agency is a big move that can have a significant impact on your business. You are effectively putting a third party in control of your brand's image, and the resulting returns need to justify that investment. 
Whether you currently work with an agency or are considering doing so in the near future, it's important to know how to evaluate the partnership from an expertise and performance perspective.  
Here are several questions to ask, factors to consider, and key performance indicators (KPIs) to evaluate to ensure you're getting everything you should be out of your digital agency. 
1. How "full-service" are they?
The digital marketing needs of your business are undoubtedly unique. Maybe you're only in need of email marketing assistance. Maybe you need support in several different areas ranging from digital advertising and SEO to content marketing and beyond. 
Electing to address all of these needs with the same agency – assuming they are up to the task – can foster cohesiveness across each area to nicely synchronize your initiatives. If you do go this route, you should do your due diligence to ensure the agency can deliver expertise in all the areas you need. 
2. Do they have experience in my industry?
A top-tier digital agency will have a successful track record in a wide range of industries. If an agency hasn't worked with any brands in your industry – or worse: they've worked with and exclusively failed with brands in your industry – that should be viewed as a massive red flag. 
You should also take into account their experience working with businesses similar to yours in size. An agency that can only provide value for national enterprises or for small local businesses can help inform your potential partnership. 
3. What is my level of account visibility?
Undoubtedly one of the main reasons you're interested in working with a digital agency is because you feel you lack the resources required to manage these tasks in-house. But that doesn't mean you should feel completely hands-off or uninvolved when it comes to these areas. It is, after all, your business. 
The work being done needs to center around your goals, which should always be clearly communicated to your agency on a continual basis. From a visibility standpoint, reporting should be as minimal or robust as you would like – but it should exist and should serve to inform on the reality of your current objectives. 
4. How should I measure them?
Another key component of a great digital agency is its access to and expertise in utilizing cutting-edge technology. There are many different tools at marketers' disposal today, helping to analyze and optimize efforts from ads and email to content and SEO. 
Depending on the specific marketing services received, there are also several KPIs that should be considered to effectively gauge your ROI. Let's take a look at some of the most popular tools and KPIs to investigate when it comes to your digital agency's execution of ads, email, SEO, content, and website management. 
For Ads
Tools related to ads could be used to create the ads, launch the ads, and manage specific targeting and budgeting. These tools may include: 
Google Ads

 

Bing Ads

 

Social ads platforms (Facebook Ads, LinkedIn Ads, etc.)
KPIs to consider: 
Return on ad spend (ROAS)

 (3:1 is usually a good mid-level target)

 

Click-through rate (CTR)

 

Cost per thousand impressions (CPM)

 
For Email
Email should be a fairly low-cost, high-return aspect of your marketing budget. It doesn't take much time to create and launch an email campaign, and the conversions it produces should more than make up for any investment of time or resources. Email tools may include: 
MailChimp

 

HubSpot

 

Klaviyo

 
KPIs to consider: 
ROI (a return of 10

x

-15x is not uncommon for email done right)

 

Open rate

 

CTR

 
For SEO
A great digital agency should be all about boosting your site's performance on search engine results pages (SERPs) by bolstering its SEO from top to bottom. SEO tools may include: 
SEMrush

 

Google Search Console

 
KPIs to consider: 
Site health (80% or greater is a good target)

 

Organic impressions

 

Organic traffic

 
For Content
Content marketing includes blogging, social media, video – any content created to generate traffic and possible conversions for your site. Content-related tools may include: 
KPIs to consider: 
Bounce rate

 

Engagement rate (likes, shares, and comments)
Views
For Websites
Your website should be your most valuable employee, effectively bringing in and converting both organic and paid leads and a high clip. If it isn't, then it's not doing it's job and needs to be replaced. Website tools may include: 
WordPress

Magento

Hubspot

Shopify 
KPIs to consider: 
Total traffic

 

Subscribers
Dial in your digital strategy with the experts at Perrill
The Perrill team is comprised of collaborative experts in the latest and most proven trends in digital advertising, SEO, content marketing, and much more. In more than 25 years as the original Minneapolis digital agency, we have helped countless local and national businesses establish themselves as online industry leaders. 
Contact us today to learn more about how to craft and execute a strategy designed to get the most out of your ad spend. 

Dan Cole is the Manager of Content & Copywriting at Perrill. He has been professionally strategizing and creating original content since 2011 across agency settings, corporate positions, and journalistic beats, and now masterminds written materials of all kinds for Perrill's clients. He was named Acme Comedy Co.'s Funniest Person in the Twin Cities in 2014 and will never let any of us forget it.